Grammys Awards usually shows us very little of actual Grammy-giving despite its very purpose. This year's ceremony is no different: the winners of every award save for the "Big Four" (Best Record of the Year, Album of the Year, Song of the Year and Best New Artist) and a couple more had already been crowned at the pre-telecast gala…
So what's left for us are some emotional victorious moments – we're looking at you, Meghan Trainor – between the cracks of the vastness of live performances. The Sunday night/Monday morning ceremony was passable at best in its entirety. But when you take what you get, some moments are actually worth celebrating. That's why we want to cherish them a little longer with our first annual Awardception 2016: Grammys Edition, which is totally not random at all, you guys.
See also: 2016 GRAMMYs: see all the winners
Baby-I'm-Worth-It Award – Adele
"All I Ask" is one of the most heart-wrenching songs in 25 and its live performance–in a dim light, accompanied by a piano–would be all the more powerful. That's what we were expecting from Adele but things didn't quite work out when you're singing with a technical mishap. The mic of the said piano accidentally hit the strings thus creating some weird strum. Here's the Grammy-winning singer herself to explain.
The piano mics fell on to the piano strings, that's what the guitar sound was. It made it sound out of tune. Shit happens. X

— Adele (@Adele) February 16, 2016
But it wasn't like it was disastrous or anything (because, you know, she's Adele). Her vocal prowess and overflowing emotions saved they day in the end. And maybe some LA-style shakes and fries, too.
Because of it though… I'm treating myself to an in n out. So maybe it was worth it.

— Adele (@Adele) February 16, 2016
Total Crush – Little Big Town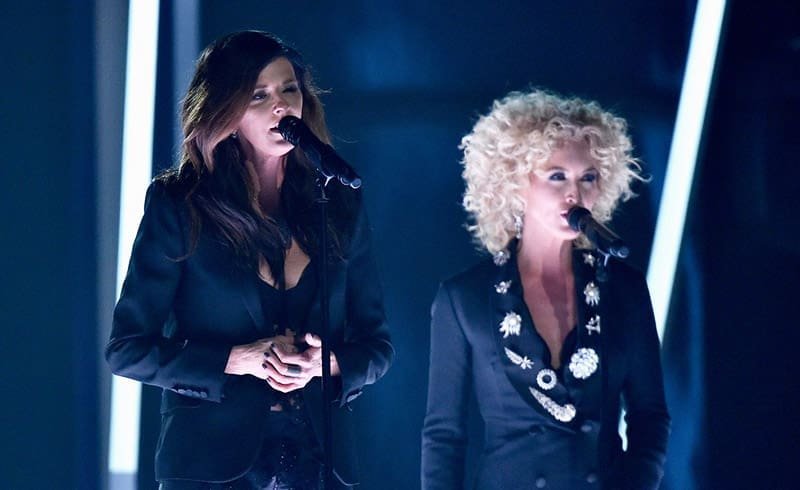 We're not even ashamed to get punny with this one: we've got a massive "Girl Crush" on the Best Country Song and Best Country Performance winner. If the song is already heartbreaking and mesmerising, wait till you hear it live. The addition of a full string orchestra to the group's harmonies makes it one of the most memorable performances. Watch it here.
See also: 2016 GRAMMYs: How the iconic Gramophone statuettes are made
Best Shot Fired – Taylor Swift
Following the release of Kanye West's "Famous", Swift hadn't publicly responded to the tawdry lyrics that namecheck her: "I feel like me and Taylor might still have sex / Why? I made that bitch famous" (seriously? This isn't 2009 anymore). When she won Album of The Year it was the perfect time to deliver a comeback that even Austin Swift's cannot compare. In one concise acceptance speech, Swift managed make stand for herself, empower other people and shut Kanye down without having to mention his name: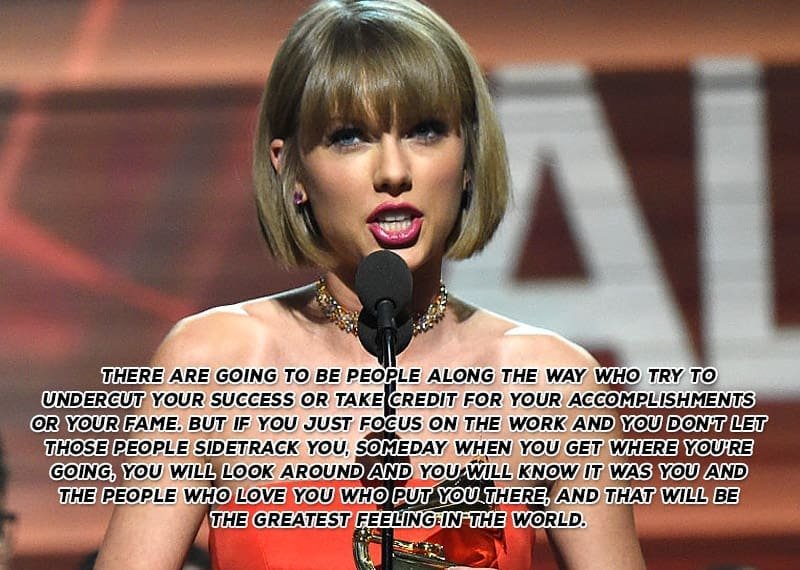 A graceful mic drop, if we do say so ourselves.
#YasQueen Award – Demi Lovato
You know you've nailed it when Lionel Richie gives you a sign of approval with this face.
One of the strongest vocalists of her generation, Demi Lovato slain her "Hello" tribute performance for Richie, who was honoured as the MusiCares Person of the Year. Although the mic was passed among big artists like John Legend, Luke Bryan, Meghan Trainor and Tyrese Gibson; Demi Lovato is the best damn part of the tribute.
Might-As-Well-Read-His-Own-Name Award – Bruno Mars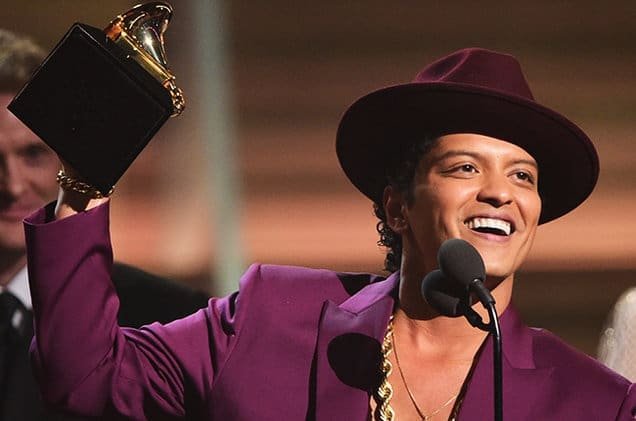 All in jest, of course. Bruno Mars won us over as Beyoncé was about to announce the winner for Best Record of the Year. We don't know if Queen Bey send him a signal or what but feeling like a winner that he was about to be, Bruno broke the silence in the room, going "Let do it, Beyoncé, let do it!". It's crazy endearing.
Best Tribute – Lady Gaga
Duncan Jones may not be so gaga over Gaga's medley homage to but we most certainly do. It's the most anticipated seven minutes of the broadcast and Gaga really delivered. Teaming up with Intel, the "Applause" singer delivered the most visually stunning and Bowie-tastic of performances, with the hits that span the late British legend's career–"Space Oddity", "Changes", "Ziggy Stardust", "Suffragette City", "Rebel Rebel", "Fashion", "Fame", "Let's Dance", and "Heroes".
Will-Anything-Ever-Top-This Award – Kendrick Lamar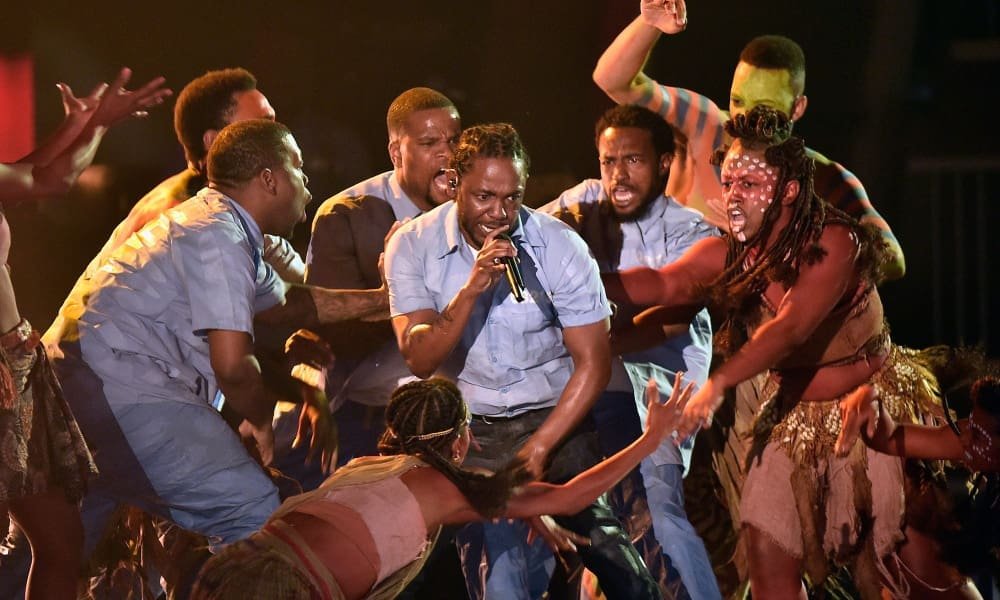 It was a stellar night for Kendrick Lamar, that's for sure. The staight-outta-Compton rapper scored five Grammys out of the eleven he'd been nominated for but it wasn't those numbers that made history. It was his brilliantly staged performance of "The Blacker the Berry" and "Alright" that fired up–literally and figuratively–an otherwise too tender of an award show. Chains, incarcerated jazz players, tribal dancers, a silhouette image of Africa, this is the performance that will keep people talking years from now.
Have something to add? Tell us!