Coldplay announced they're returning to headline Glastonbury on Sunday, June 26, making them the festival's first four-timer performer.
Glastonbury 2016 will take place on the fields of Worthy Farm from June 22-26. Coldplay will headline the festival on Sunday, June 26.
— Glastonbury Festival (@GlastoFest) February 16, 2016
The band previously delivered spectacular live performances in 2002, 2005 and 2011. Their appearance in 2011 was voted as the best Glastonbury moment of all time by radio listeners. Given their recent high-profile performance at the Super Bowl with Bruno Mars and Beyoncé, this year's ticket holders have a lot to anticipate from them.
Glastonbury will be the only festival Chris Martin and company stop by. But fans shouldn't lose hope if they can't make it to the clammy British festival site; the band is embarking on their own summer stadium tour and more show dates in the UK, Europe and South American have been announced.
See also: Coldplay announced US summer tour
Coldplay's also scheduled to appear at the BRIT awards next week, where they're nominated for Best British Group and Best British Album.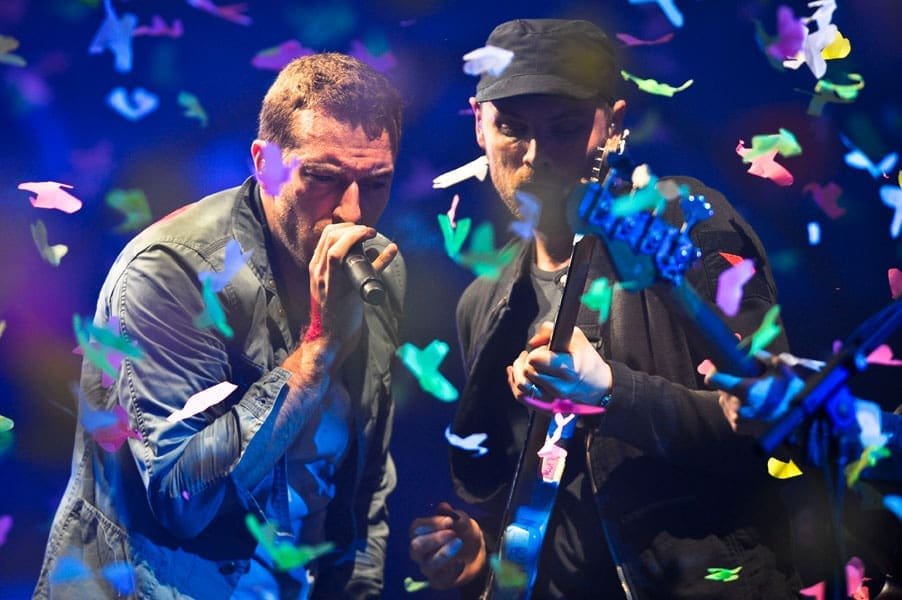 Other headliners and performers are yet to be announced though tickets are already sold out. There's also a resale of cancelled tickets; for registration, click here.
Glastonbury Festival is an annual five-day festival that takes place in Somerset, England. Apart from headliners and star performers, the festival also showcases dance performances, comedy, theatre and other arts. It is the largest greenfield festival in the world, hosting around 175,000 attendees every year.
Have something to add? Tell us!