Montreal indie pop outfit Homeshake are kicking off the New Year with a ten-date Asia tour, including Jakarta and Bangkok.
Mac DeMarco's former touring guitarist Peter Sagar and cohorts will visit Japan, China, South Korea and Taiwan before capping it all off in Jakarta on Friday, January 19 at Rossi Musik, followed by Bangkok on Saturday, January 20 at Nakarin Space About Studio.
See also: Michelle Zauner announces big Japanese Breakfast Asia tour
The Jakarta show is brought to you by Studiorama and Noisewhore. Tickets are IDR287,500, available through Beli Tiket.
The Bangkok show is brought to you by HAVE YOU HEARD?. Tickets are THB1,200 and THB2,000 when purchased in pair during the early bird period. Get yours here.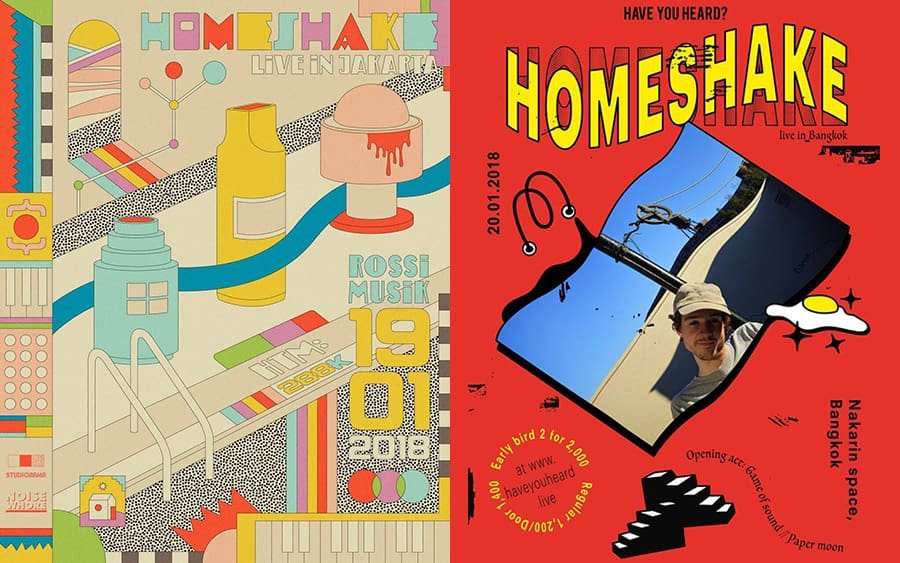 Edmonton-native Peter Sagar left Mac DeMarco's band to focus on personal pursuits in 2012, when Homeshake was born. While started and billed as a solo project, Homeshake's laid-back bedroom pop is usually performed live with Sagar's close friends, Mark Goetz, Greg Napier and Brad Loughead.
See also: Noise rock outfit A Place To Bury Strangers announce Asia tour
Homeshake made their debut with 2013's cassette Dynamic Meditation before releasing full-length albums, In The Shower and Midnight Snack, in the following years. Their latest effort, Fresh Air, was released back in February. Here's "Every Single Thing".
Have something to add? Tell us!