For those of you who've been keeping up, you already know how fast the international live music scene is growing in Southeast Asia.
Just this past year, we've seen some of music's biggest acts – Bon Jovi, Muse, Selena Gomez, Martin Garrix, to name but a few – travel across the world to greet their fans who've undoubtedly proven to be nothing less than the western crowds. That's not to say we've had enough, though. Far from being contented, we still have many more artists to see before we kick the bucket. In fact, with words from people in the industry gliding their way to us, we're more hopeful about the concert climate than ever. Here are nine music powerhouses rumoured to visit SEA in late 2016 and 2017.
Coldplay (
✔

)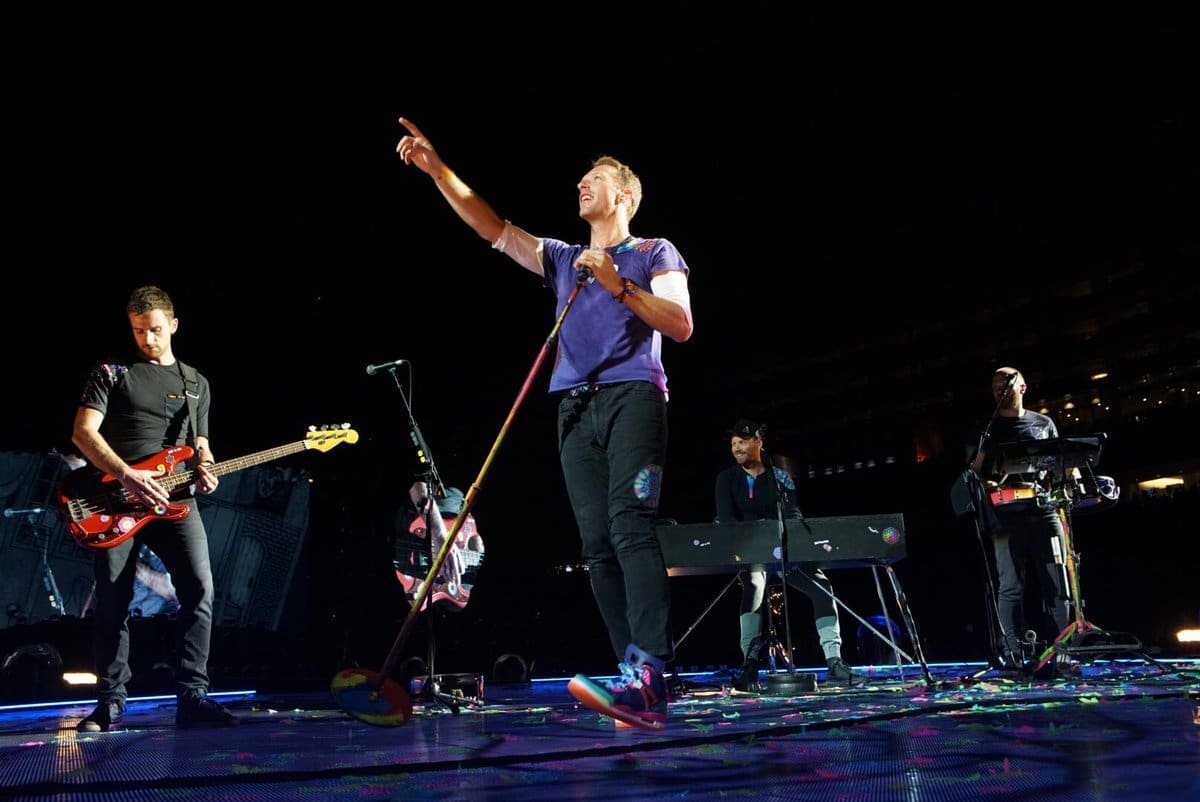 If you've heard about the British band's visit once, you've heard it a thousand times. The last we heard of A Head Full of Dreams Tour in Asia was when Filipino telecom company Globe booked a date for the band at SM Mall of Asia Arena "at the latter part of the year", followed by a very affirmative, if enthusiastic, Facebook post from the company's head of music content. Manila won't be the only lucky city though; Warner Music Thailand has shared a video of "Yellow" with a hint that something is brewing for 2016. There's no harm in entertaining the possibility, right?
U2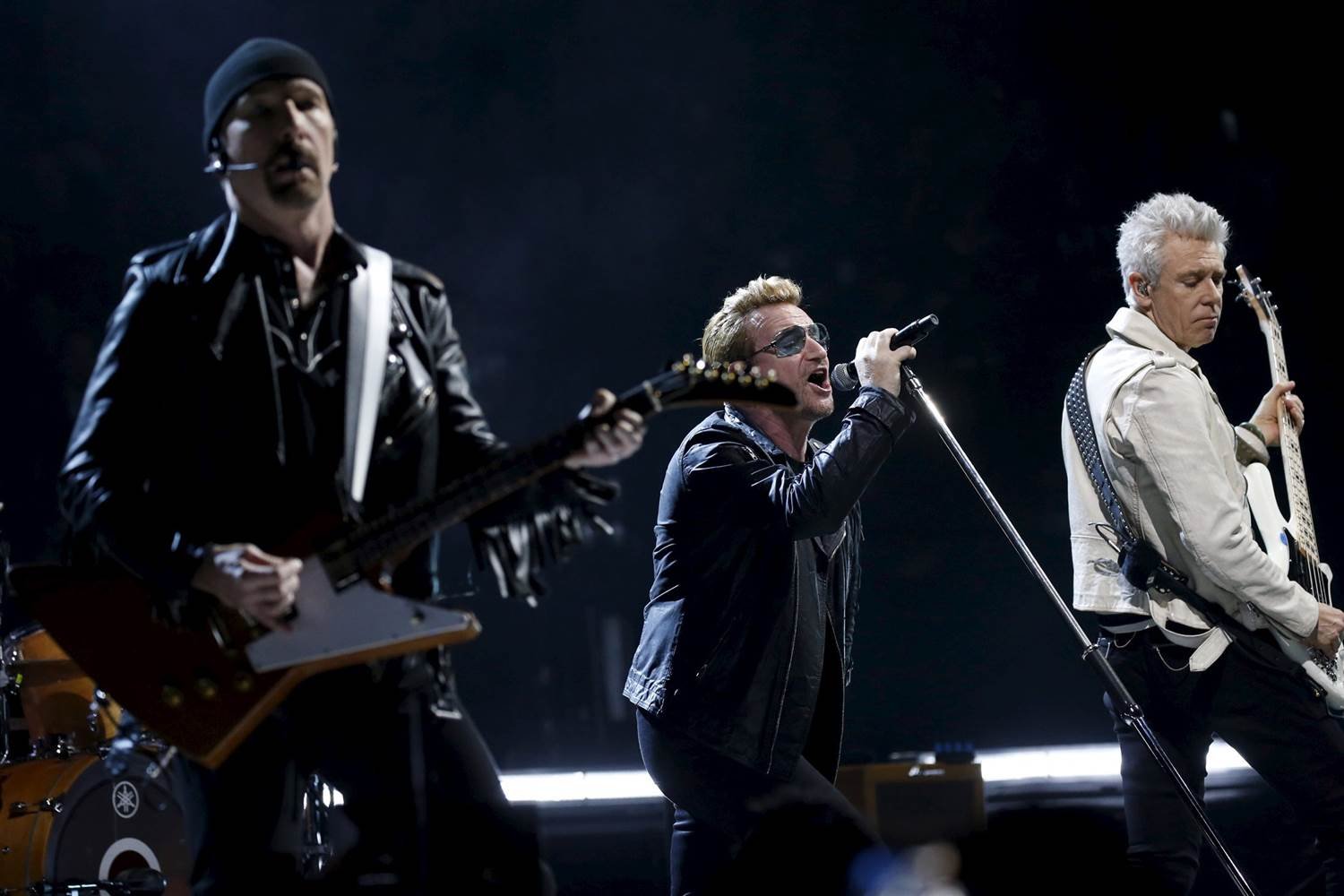 After their 2014 album Songs of Innocence, the Irish band planned to release a followup, appropriately titled Songs of Experience, and go on tour this year. But a recent interview reveals Bono and Co. are now looking at 2017 for the much-awaited return. According to Irish Central, U2 will start touring in next March "in the US, South America, Australia, Asia and Europe". And with reports that Filipino promoters have already booked a slot for U2 at SM Mall of Asia Arena for U2 "some time in 2017", U can put 2 and 2 together all U like.
Guns N' Roses (
✔

)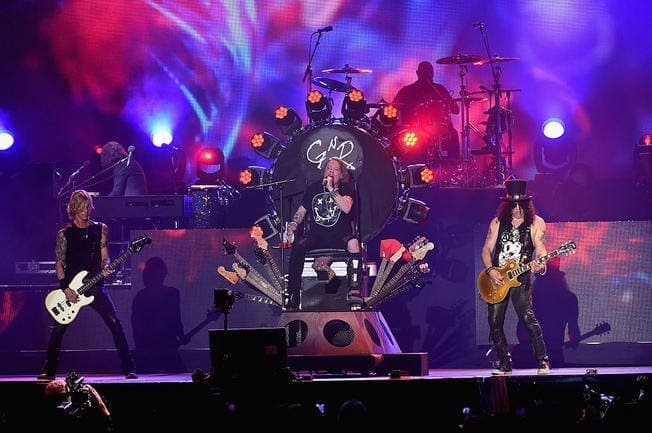 If you've got a bit of hard rock in your veins, you probably already know about Guns N' Roses "regrouping" for Not in This Lifetime… Tour, which has been a raving success for the band in North America. However, with the band having only wrapped up 2 out of 5 legs of the world trek, promoters are thinking about expanding it in the Eastern hemisphere. So far there are merely three confirmed shows in Tokyo and Osaka in January (tickets going on sale September 25) so there is high a possibility Guns N' Roses will stopping by neighbouring Asian cities.
Justin Bieber (
✔

)
Much to the delight of fans (tweens and adults, before and after circa 2015 alike), the Biebz announced Purpose World Tour back in November. But it was most almost heartbreaking for us to have learned that the Asian "leg" of the tour only consisted of two shows in Japan. Given how well 2013's Believe Tour did in 10 cities across Asia, this year's scarce number of dates is somewhat surprising. Scheduling conflicts? Could be. But this is all the more reason to speculate good things in 2017; although the tour is expected to conclude in late November, the "Company" singer has yet to announce his South American tour. Sources point to 2017 and we have good reasons to hope more Asia dates will come along with that.
Beyoncé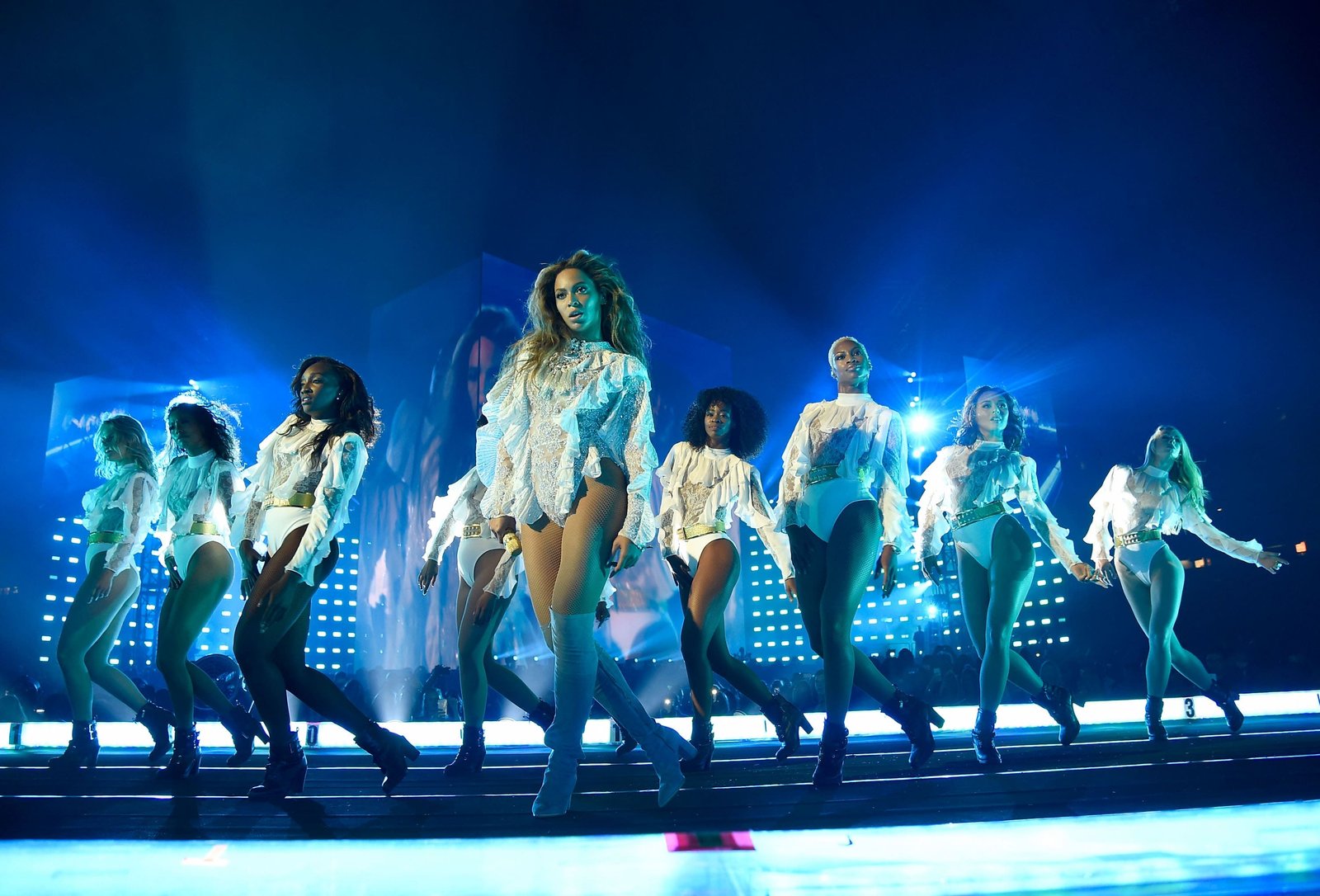 Do we even need an introduction? No, seriously, do we? Ever since Beyoncé dropped the bombshell announcement that is her Formation World Tour, all we've been is restless. So far the tour has covered North America and Europe and is expected to wrap up in October, leaving fans in elsewhere basically questioning their existence. Could the longer performance (of average 35 songs) be the reason behind fewer stops? We can't say. What we know, though, is that a certain giant entertainment company is trying to bring the tour here. And since Queen Bey hasn't performed in Asia since 2009, it's about time that happened.
Adele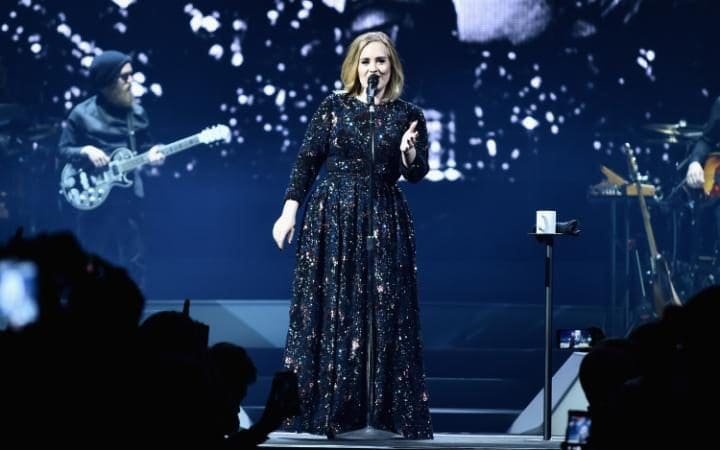 Adele Live 2016 is similar to Beyoncé's Formation in many ways: it's one of the most anticipated concert tours of 2016. It's pretty Euro and Americanocentric; nevertheless, expansion negotiations are also being made by regional promoters. With the level of success the British songstress has, it's high time Adele brought us to tears with her vocal prowess, made us pee our pants with her witty bantering, and delivered us a genuine good show we're so envious of the spoiled Western crowd.
Rihanna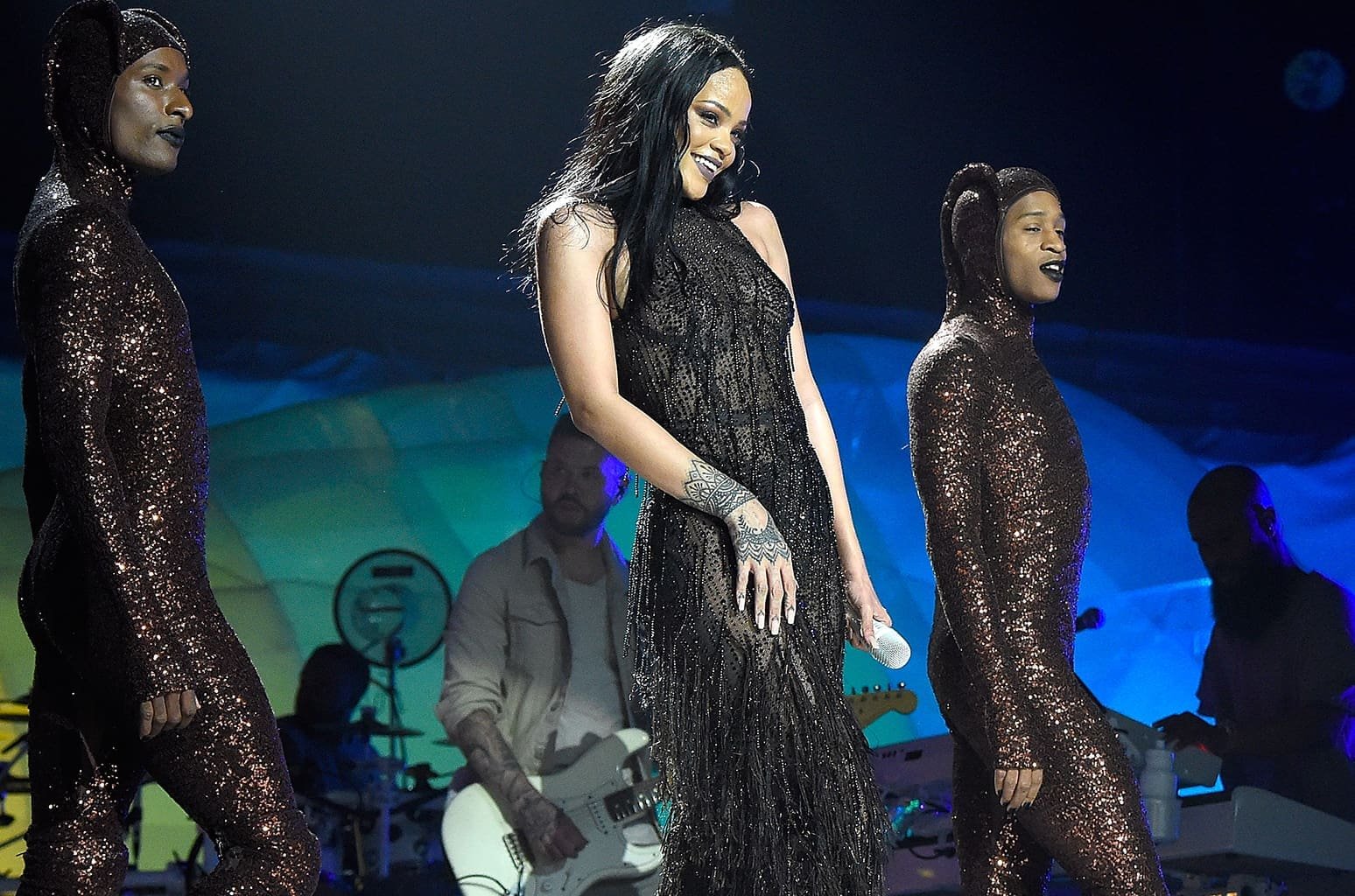 The last time Rihanna performed in Asia was for 2013's Diamonds World Tour, during which she visited Macau, Singapore, the Philippines, Israel and the UAE. So why is it that one of the most hypable tours of the year like the Anti World Tour only plans to visit the UAE? One can only hope there'll be a sequel to this. After all, last time the Southeast Asia dates and the ones in the Middle East were separated by the Oceania and Africa tours. What's more, we happen to know that Rihanna is in the trinity of pop royalties – alongside Beyoncé and Adele – in talks with promoters to perform here. We pray it all works, works, works, works, works out!
Britney Spears (
✔

)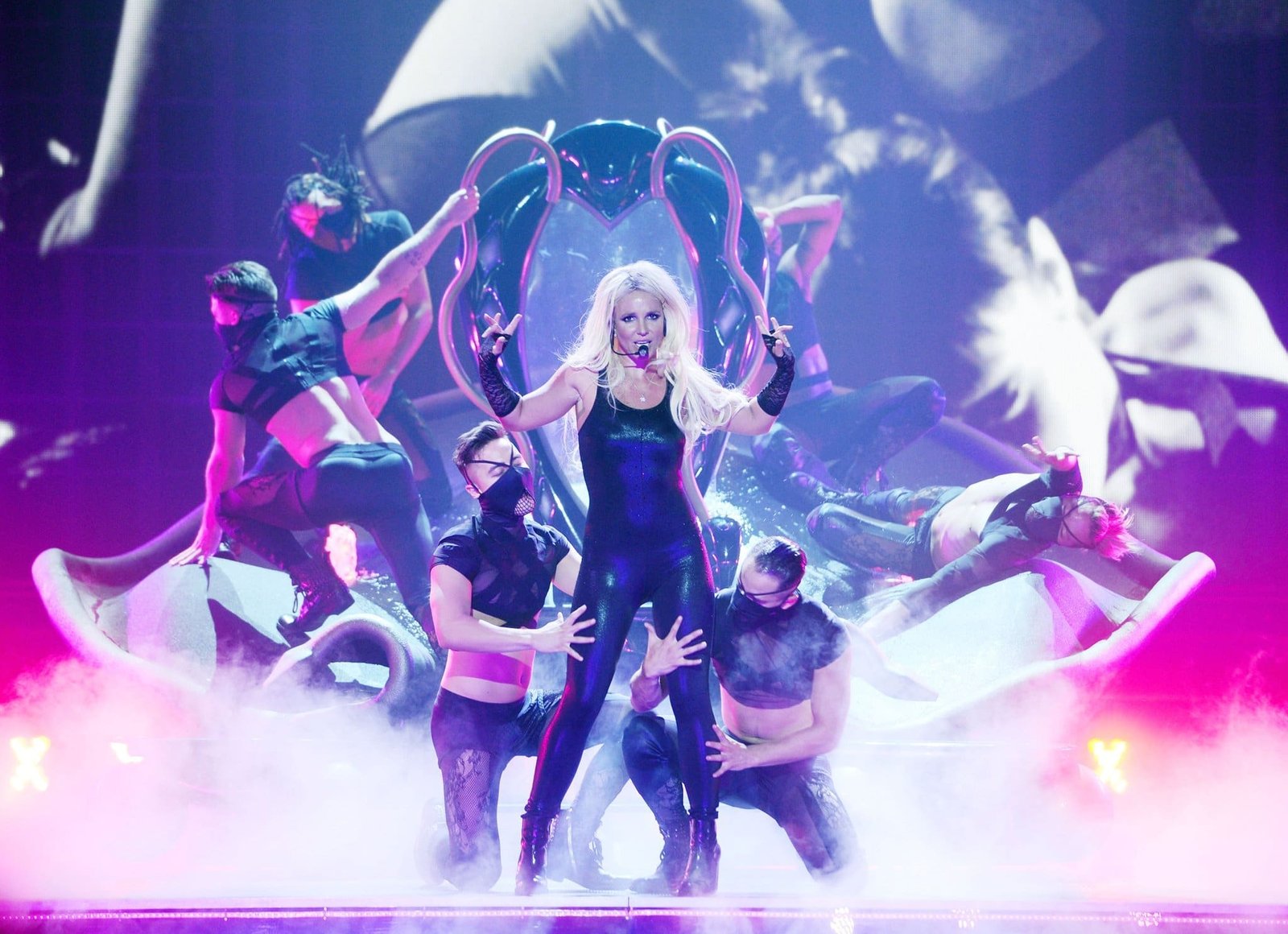 Britney recently extended her Las Vegas residency, Piece of Me, to next February but there's no word of a new world tour supporting her latest album Glory. Even so, Britney herself stated in an interview, "I hope we can do some touring! It'll be fun to see my fans from overseas who haven't been able to make it out to Las Vegas." That's not all. The "Make Me" singer added, "I do get that itch to travel and tour again. It's in my blood." And with regional promoters expressing an interest as early as now, we say Q2-3 of 2017 look bright for fans of the Pop Princess.
Norah Jones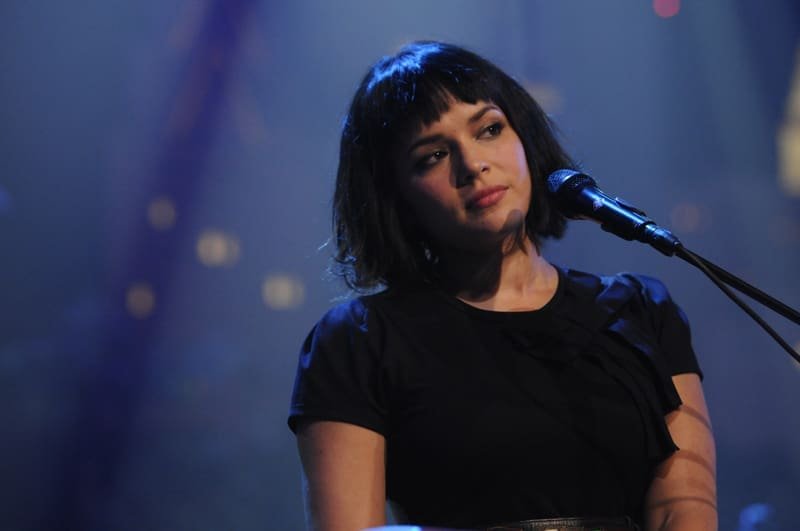 Having announced her upcoming album Day Breaks (out October 7) a new tour is imminent for Grammy-winning jazz singer-songwriter Norah Jones. So far except for some 20 shows announced for the US and Europe, nothing has been confirmed. But looking at Jones's tour history in Asia – from New Delhi to Bangkok, from Sapporo to S'pore – rest assured that the possibility is high.
Have something to add? Tell us!