(3 / 5)
After Star Dance Asia tour cancellations in 2013, fans had been waiting for Selena Gomez's return on the road. And much to their delight, the former-Disney darling finally brought her Revival Tour to the region, wrapping up the Southeast Asian leg in Manila last month. But was it worth the hype? AsiaLive365 was on the scene at her Bangkok show, held at Impact Arena on July 29, to see how the queen of Instagram measured up.
Joining Gomez as the night's opener was Aussie heartthrob Jai Waetford, who made a return to Bangkok just weeks after his first showcase in the Thai capital. For the demographic that was Gomez's audience, Waetford fitted right in. He has come a long way from the kid who finished third on X Factor Australia in 2013. Although I can see a lot of Justin Bieber elements in him, hopefully the 17-year-old singer will break free from that impression and prove himself more unique and distinctive as his voice and craft mature with time.
Waetford performed a total of 4 songs: "Heart Miles", "Elements", "Don't Let Me Go", which was an original song he performed for the X Factor audition. The singer concluded his set with the right note, singing his most popular single to date "Living Not Dreaming". It's also safe to say the 17-year-old felt at home and knew how to interact with the crowd; he asked them to turn on their glow sticks and everyone's cellphone turned into tiny fireflies that lit up the arena.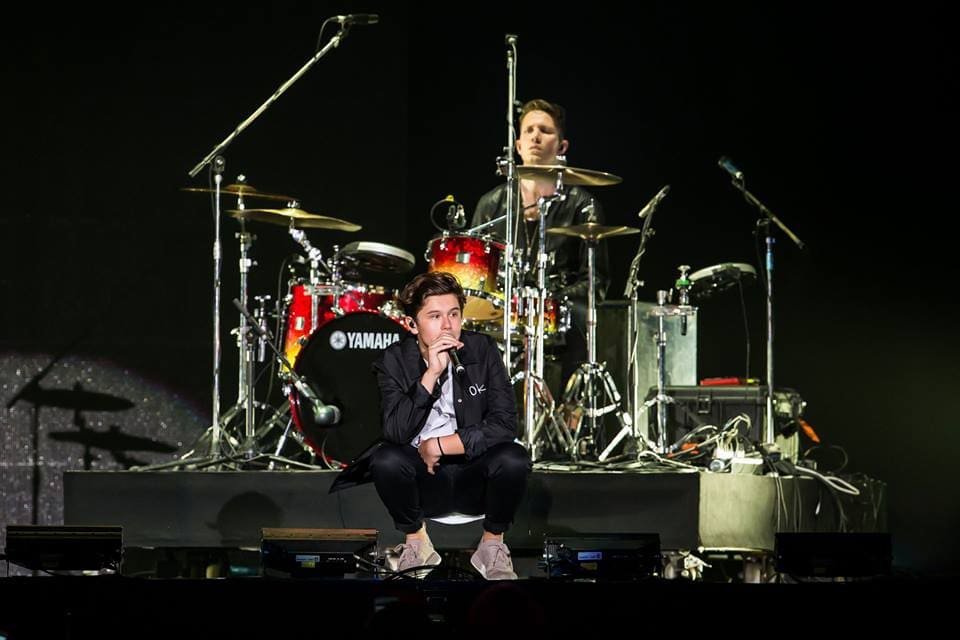 Aside from the 40-minute intermission following Waetford's performance (which may have been due to the city's crazy traffic after an afternoon out "exploring Bangkok"), Selena did a pretty good job kicking off her show, satisfying her Selenators' longing to liberate themselves on the last Friday of the month.
The opening definitely was one of a kind: the extremely bright white light pops rhythmically with the beat of "Same Old Love". I could barely keep my eyes open but I guess that's one way to wake the audience up from the prolonged, slumber-inducing wait. With the projector screen that fused into one with the music and the effort to play heavier remixes of her older, ear-candy tunes, I could see Gomez was really trying to win the fans over, verifying her "revival".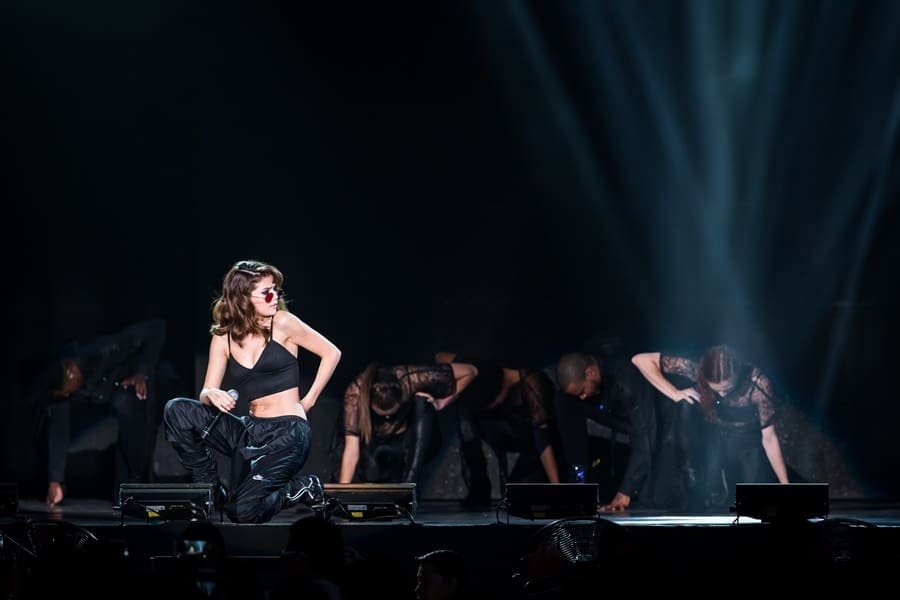 As the concert progressed, though, something became more and more obvious: her reliance on the audio track to cover up her vocal. It was evident as we reached the climax of each song, there was a disruptive change that wasn't quite in sync with the beginning of the song. At first her voice was clearly present but vanished as the song arrived at higher notes. I guess "Who Says" you must be perfect and sing the entire song throughout the 18-track show? Even her Beyoncé-esque wind machine was no distraction. But perhaps we can be more sympathetic and consider her stamina as she was dancing and leading a crew of masked dancers instead of keeping her hands to herself.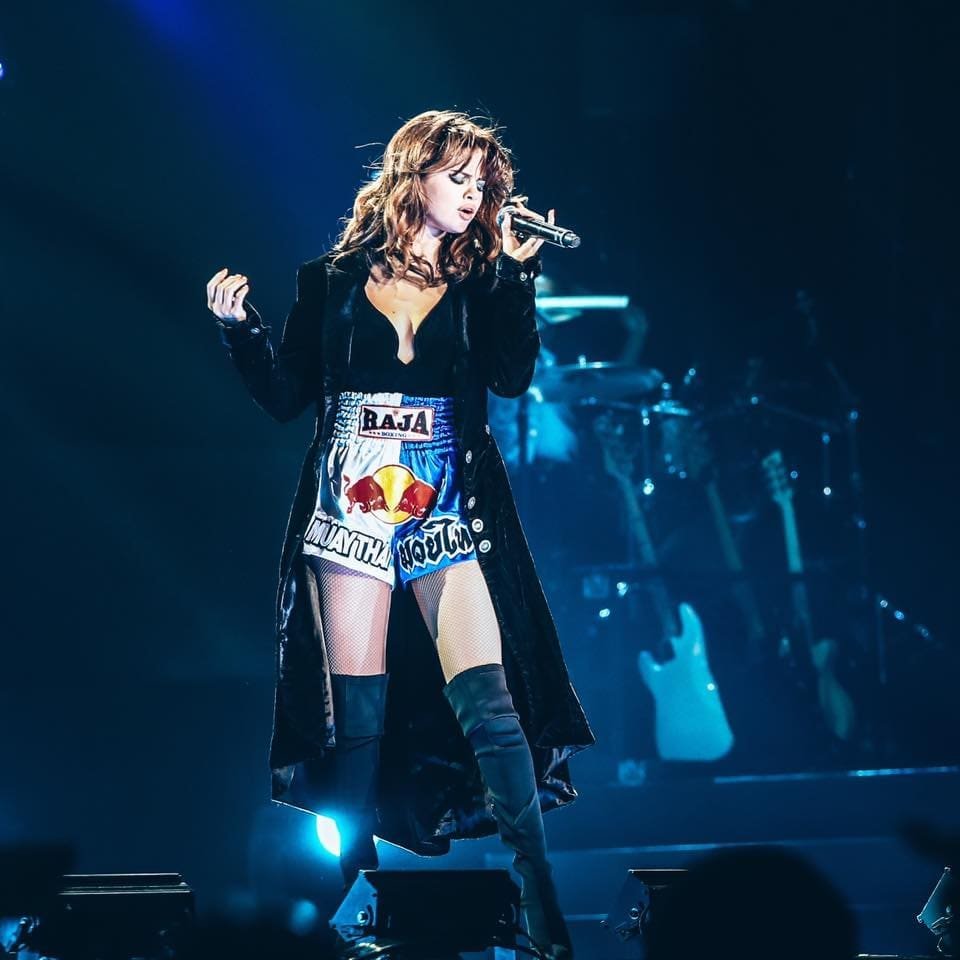 Towards the middle of the show Gomez showed us another side of her with her solo piano performance. She sang a rendition of Hillsong Worships's "Transfiguration", relating her rugged career journey and how she got through by God's guidance and the support from people around her.
For one, I must applaud Gomez for her creativity in wearing Muay Thai boxing shorts for a portion of the show. I wonder if she was "Sober" when she made this choice, but "Good For You", Ms. Gomez, as it definitely made one of the night's highlights.
If there's one most memorable thing to take away, "I Want You To Know" that the dancers were amazing. They might have even taken away most of the spotlight due to their energetic dance moves and accessories that are all especially on point. I'd say they sizzled my "Body Heat" with their flawless routines way more than the neon orange bra Gomez wore onstage.
Words by Nick Cheng
For more reviews from AsiaLive365, click here.
Have something to add? Tell us!