There's no denying Selena Gomez is one of the most influential people on the planet. The 24-year-old Latina isn't just another Disney starlet who hasn't gone off the tracks (though that alone is proven quite hard for many in Hollywood): not only has she sold over 22 million records worldwide and garnered positive reception for her performance in Spring Breakers (2013) and The Fundamentals of Caring (2016), Gomez is named Forbes 30 under 30's entrepreneurial star, holding the largest social media follower base in the world. With Gomez's visiting Asia for the first time this month for Revival Tour, we give you a compact infographic introduction to her life and extensive career, musical and all else.
Take a look at the first part (of 3!): Selena Gomez's breakthrough in music.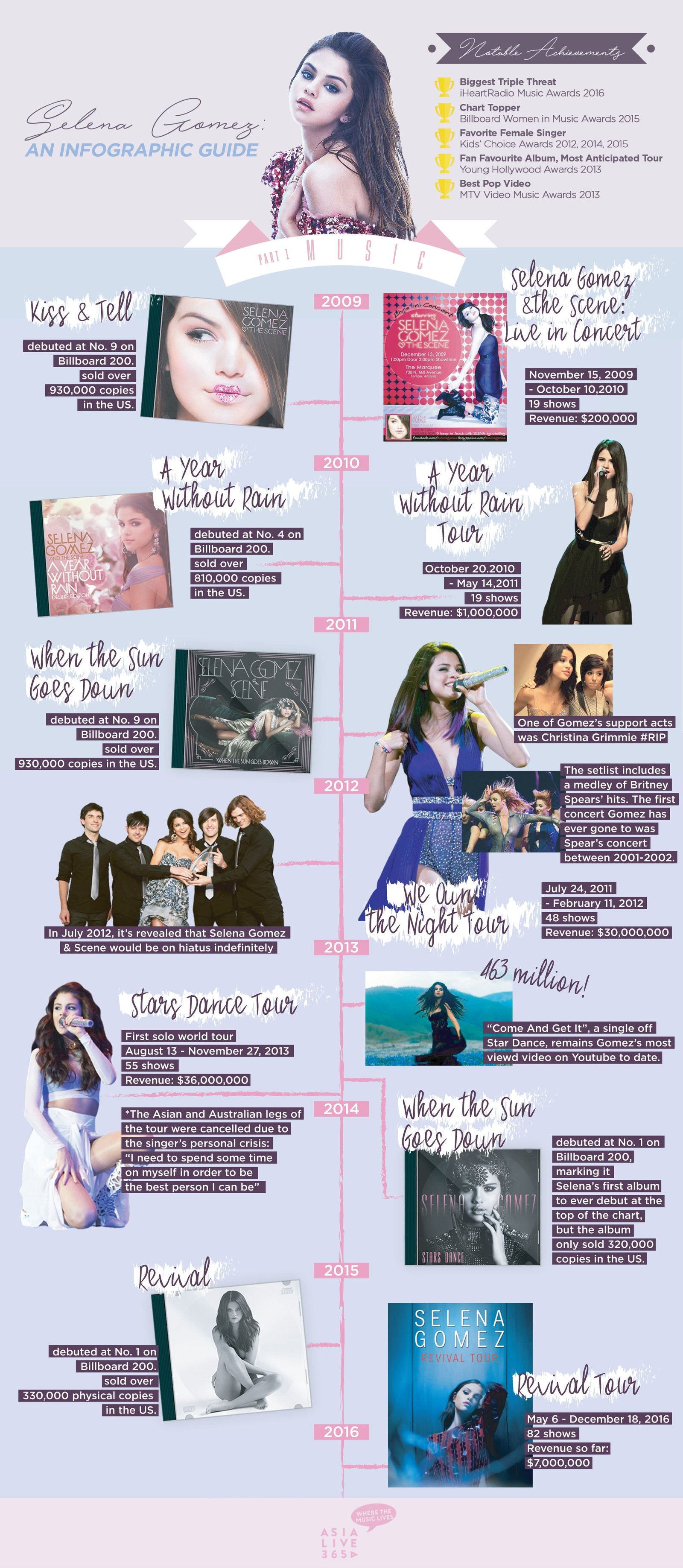 *Open in new tab for full size
Selena Gomez is bringing Revival Tour to Southeast Asia this month, performing in Singapore (Jul 27), Bangkok (Jul 29) and Manila (Jul 31). Tickets are still available through Sports Hub Tix, Thai Ticket Major and SM Tickets.
Have something to add? Tell us!