Selena Gomez (née Selena Marie Gomez)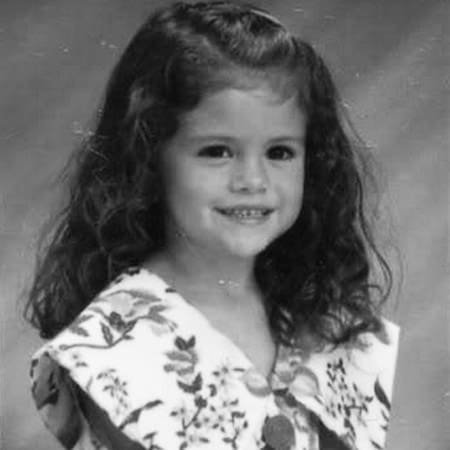 Born: July 22, 1992 in Grand Prairie, Texas
Records sold: 6.7 million albums, 22 million singles worldwide
Discography:

Selena Gomez & The Scene:
Kiss & Tell (2009)
A Year Without Rain (2010)
When The Sun Goes Down (2011)
Selena Gomez:
Another Cinderella Story EP (2009)
Star Dance (2013)
Revival (2015)
Tours:
Star Dance Tour (2013)
Revival Tour (2016)
Notable accolades:
Kids' Choice Awards – Favourite TV Actress (2009-2013), Favourite Female Singer (2012, 2014-2015)
Young Hollywood Awards – Fan Favourite Album, Most Anticipated Tour (2013)
MTV Video Music Awards – Best Pop Video (2013)
Unite4:Humanity – Young Visionary Award (2014)
Billboard Woman In Music Awards – Chart-Topper (2015)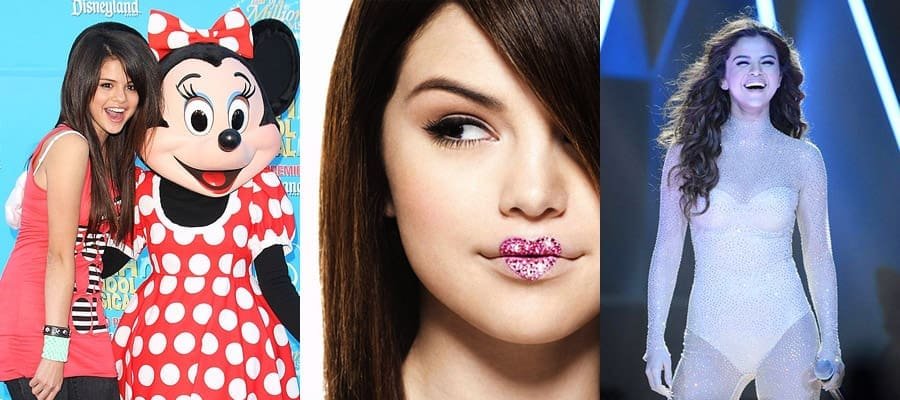 What You Need To Know:
Before fans know her as Selena Gomez the pop star, they know her as Alex Russo on Disney Channel's Wizards of the Waverly Place. But did you know she had a breakthrough role on Barney and Friends (yes that show with the purple dinosaur) when she was only 7.
Some of her idols include Rihanna, Bruno Mars, and Britney Spears, whom she was more than ecstatic to interview at the 2011 Video Music Awards and whose concert was the first one she has ever gone to. "I just remember it being the highlight of my life! I felt like I was on cloud nine!"
Speaking of idols, Selena was named after Latino-American singer Selena Quintanilla because her parents are fans of the late Queen of Tejano. "My name was going to be Priscilla," she told the Latin Times. "But my cousin actually took the name when she was born six months before me. My parent's loved Selena's music. So, they just named me after her."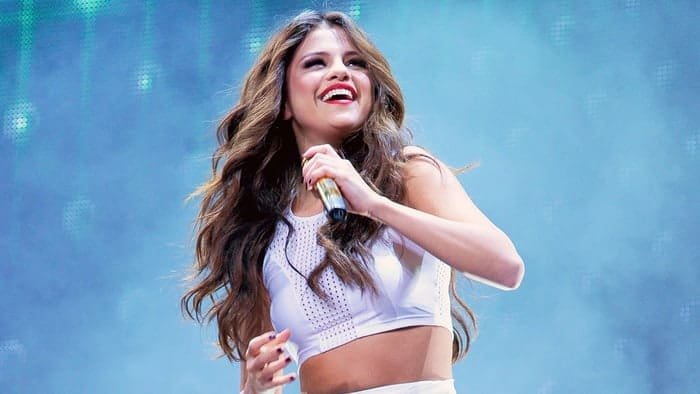 Warm honey and lemon water? Forget that banal recipe because the "Hands To Myself" singer takes care of her voice by drinking olive oil and spicy hot ginger shots!
She has worked with various charities and organisations for great humanitarian causes and became a spokesperson for UNICEF and later ambassador from the age of 17. She has played an active role in advocating for the world's most vulnerable children by participating in numerous campaigns, events, and initiatives on behalf of the US Fund for UNICEF.
Many may have overlooked this but Selena's singing style – or rather, how she enunciates "good" as "guoid" – in her 2015 single "Good For You" is part of the "Indie Pop Voice".
AL365 Staff track picks:
"Who Says"

"Same Old Love"
Have something to add? Tell us!