Thai fans had their "First Date with Jai Waetford" yesterday, and it's safe to say that the Aussie heart throb left them wanting more.
Aca-mazing: Pentatonix to make Bangkok debut!
Held at The Groove, Central World, in the heart of Bangkok, the first ever showcase and fan meeting of the 17-year-old singer attracted an overwhelming number of Snapchatting supporters, as well as passers-by who couldn't just turn a deaf ear to the star's sweet crooning and lively persona.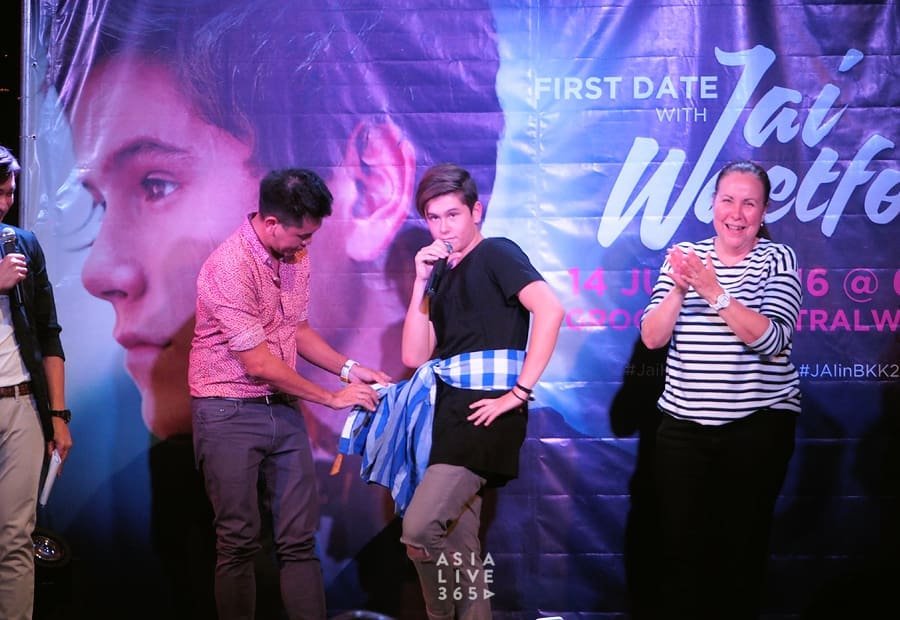 Countless of hugs and selfies were given to the lucky fans who joined Waetford onstage, either to act as a personal "minion" to hand the mic around for those wanting to ask questions, or for a somewhat confusing game of "True is False, False is True", in which two contestants – then four, because he loves his fans – played a true/false quiz about Waetford, but they had to reply the opposite to win points – it's in the name, guys – and so they raised a green card (false) to "Jai hates cats" ("No, but cats hate me!") and a red one (true) to "Jai's had his heart broken before". Cue a collective aww.
Waetford played four acoustic songs, including two songs off his latest EP Heart Miles, "Waves" and "Living Not Dreaming", and "Don't Let Me Go", his first original song ever released. The singer gave fans an extra treat, covering Justin Bieber's "Love Yourself", which seemed to get more screams and louder sing-along than the first three songs. Hey, we don't blame him.
Fans at the event could grab Heart Miles home before it is released nationwide on June 17. Even more exclusively, the first 150 people who bought the EP got theirs signed and a photo taken with Jai himself.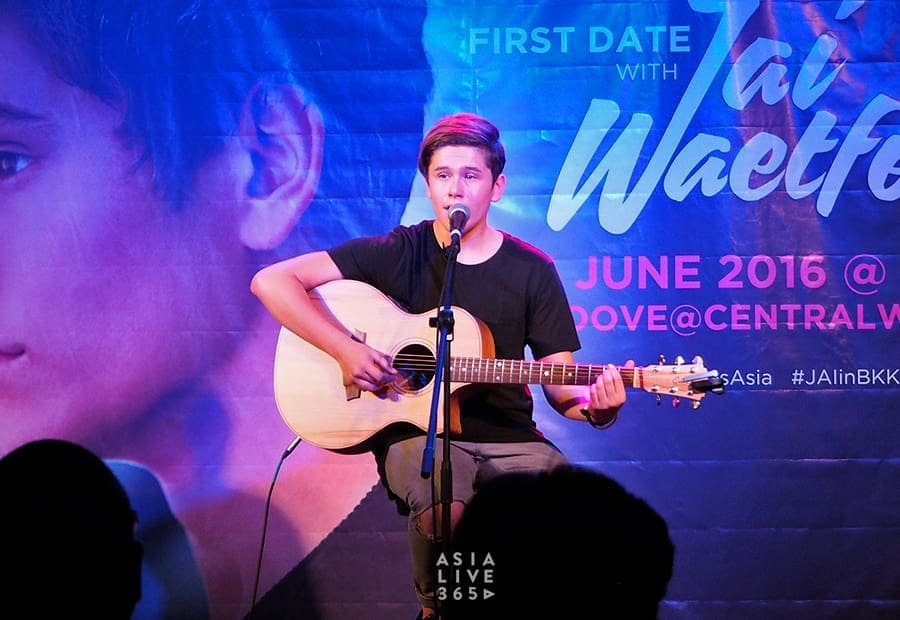 If you missed your "First Date with Jai Waetford", he promised he'd be back in October for a much bigger event. In the meantime, enjoy these photos from yesterday's intimate mingling.
Against The Current to return to Singapore and Manila
Jai Waetford rose to fame when he joined the fifth season of The X Factor Australia (2013) and finished third. He signed with Sony Music Australia afterwards and released a debut self-titled EP which peaked at #21 on Australian charts. In February, Waetford revealed the first single from upcoming Heart Miles, "Living Not Dreaming". The song instantly reached #4 spot in the viral Top 50 on Spotify.
Have something to add? Tell us!