Melanie C shares how Sink The Pink inspired her newest hit single "High Heels", alongside her role as an alias of the LGBTQ+ community and her time with the Spice Girls!
One of the members from Spice Girls, Mel C, has sold over 105 million records, including 85 million copies with 20 million solo albums, singles and collaborations, which has earned her over 325 worldwide certifications included 50 silver, gold and platinum as a solo artist. The Sporty Spice has co-written 11 UK Number 1s – more than any other female artist in history!
After her numerous successes and collaborations, it did not just end there. In November 2019, Mel C released her new single "High Heels" with UK LGBTQ+ Collective, namely, Sink The Pink where she was also able to tell us what went on behind the scenes! Read below for more.
ASL365: Much of inspiration of the song "High Heels" came from your time spent with Sink The Pink – can you tell us which aspect inspired you?
MC: My new song "High Heels" was inspired by Sink The Pink, they are an incredible collective and it's a fun club night here in London. I was so inspired by the first time I went down there to perform just inclusive it is and how much fun everyone has and everybody get so dressed up and has such a great time and I wanted to write this song that really expressed that. So I'm really happy how "High Heels" has turned out. It's perfect!
ASL365: We hear that you are also an LGBTQ+ activist? How did that start?
MC: I am an alias of the LGBTQ+ community. I'm very proud to have that role and to be able to do that. I think it all started my time with the Spice Girls. It's an audience and community that have been so supportive of the Spice Girls from the very beginning. So to be able to support that community is you know I feel very proud to be able to do that and I've learnt a lot from touring with my drag queens who are so fun, really interesting and knowledgeable about a world which is I know but I didn't know so closely until I spend some time with them.
ASL365: While you were with the Spice Girls, what was your favourite song for you to sing along to?
MC: When I was with the Spice Girls, I suppose back in the 90s we had so many great songs and when we toured in 2019 it was so fantastic to be singing Wanna Be, Say You'll Be There, Stop, Mama, Viva Forever, 2 Become 1 and the list is endless really. We have so many wonderful songs and we feel very lucky. I remember when we all started we love singing along to Backstreet Boys' songs, they were really successful at the same time like us. Backstreet Backs was something we really had a lot of fun singing along too.
ASL365: What does 'Girl Power' means to you?
MC: Girl Power is something that we first started talking about it when we came out as a Girl band because we encountered some sexism within the industry because we were told that Girl bands wouldn't sell record, or we couldn't make the front cover of the magazine because it was all Boy bands and that made us really angry and we felt like we had a voice and we wanted to use it. We wanted to make a girl band for girls and we are so proud that inspired that younger generation of people. We're only really aware of how much that's happened now. We met our fans that are grown women, who are great mums, who own businesses or have fantastic careers. And they often talked about how Spice Girls inspired and help them to do that. So we are proud.
ASL365: You sold 85 million records in two years, how did that impact the rest of your career?
MC: Obviously with the Spice Girls we sold so many amounts of records and we had so much success and I feel very grateful with my time with Spice Girls because that has enabled me to go on and be a solo artist. And it's just amazing that I can still make music, travel the world and perform which is what I absolutely always dreamt off while growing up.
ASL365: What's your favourite song to dance to?
MC: I love dancing too many kinds of music. There are so many great pop songs out there. Now I love the new Dua Lipa tune, I love abit of Beyonce, I love Lizzo. I used to be a bit of a raver back in the days so I loved The Prodigy and the list is endless. So I've started DJing recently so that's really fun, I get to have a bit of a dance behind the decks.
ASL365: If you could live anywhere in the world, where would it be?
MC: I'd love to live somewhere hot, it's winter in England right now. It's so miserable and so dark and so cold. So, maybe somewhere in Asia where it's always lovely and warm.
ASL365: Do you have a sweet tooth?
MC: You know I have a little bit of a sweet tooth this year; I didn't when I was younger. But yeh I suppose we like a bit of chocolate every now and then.
ASL365: Can we expect you to perform in Asia?
MC: I am very excited to be travelling to Asia probably in February or March time and I'll be meeting up with fans, lots of interviews and hopefully there'll be a performance as well.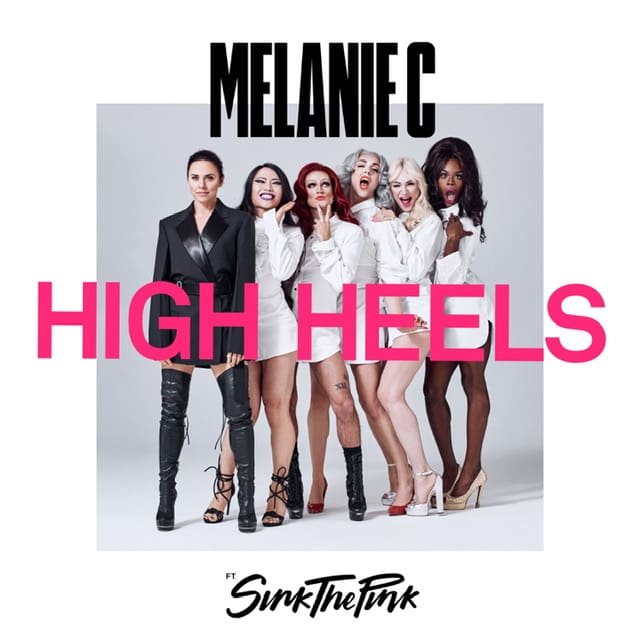 Have something to add? Tell us!