Good Luck Entertainment have unveiled the members of rookie girl group SKYLE via dance cover videos and concept images.
SKYLE, the new four-member K-pop group, is created by the collaboration of various entertainment companies in Asia.
Their group name comes from '(S)how the (K)inetic & (Y)outh (L)eading a new (E)pisode', meaning 'The beautiful movement of youth begins, the group that will open a new chapter of K-POP and complete it.'
They were first revealed yesterday via three dance cover videos on YouTube.
Fans got a glimpse of the group's dancing skills in which they swayed and twirled to songs including Lil Kim's 'The Jump Off', Martin Garrix and Bebe Rexha's 'In the Name of Love', and HyunA's 'Party, Feel, Love'.
Today, the group's agency shared their first concept image titled 'Red Queen', portraying the four members in glamorous red outfits with special rose crowns.
Members include leader and main vocalist Chaehyeon, rapper Ginny, main visual member Erin, and main dancer Ujeong.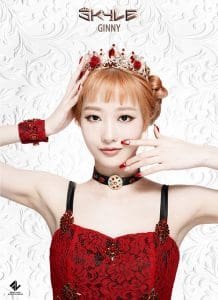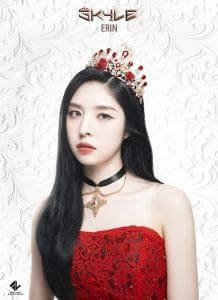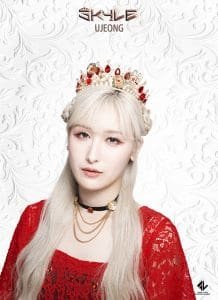 After revealing dance cover videos and concept photos, SKYLE will reveal the song list, highlight medley, group teaser video and MV teaser later this month.
SKYLE are scheduled to release their music video of their debut single, 'Fly Up High', on July 19 at 12pm KST.
Follow SKYLE on Facebook, Twitter, Instagram and TikTok.
Have something to add? Tell us!