The rising techno princess Peggy Gou is returning to the City of Angels this January for Beam 3rd Anniversary celebration.
See also:Marshmello to embark on Thailand with a headlining concert
Howdy, all the revellers! To celebrate the 3rd year of being Thonglor's beloved nightclub for the locals and the tourists, Beam is billing the coolest DJ of the underground electronic music scene— Peggy Gou, to perform at the party. This is surely going to be one of the most memorable nights of your nightlife experiences, Bangkokians!
Friday, January 18 is the date, all ravers. And of course, the location can be no other place else than BEAM. Therefore, prepare some cool moves for the hottest dance floor of this remarkable party, Bangkokians. Don't let our Seoul-born/Berlin-based techno princess down.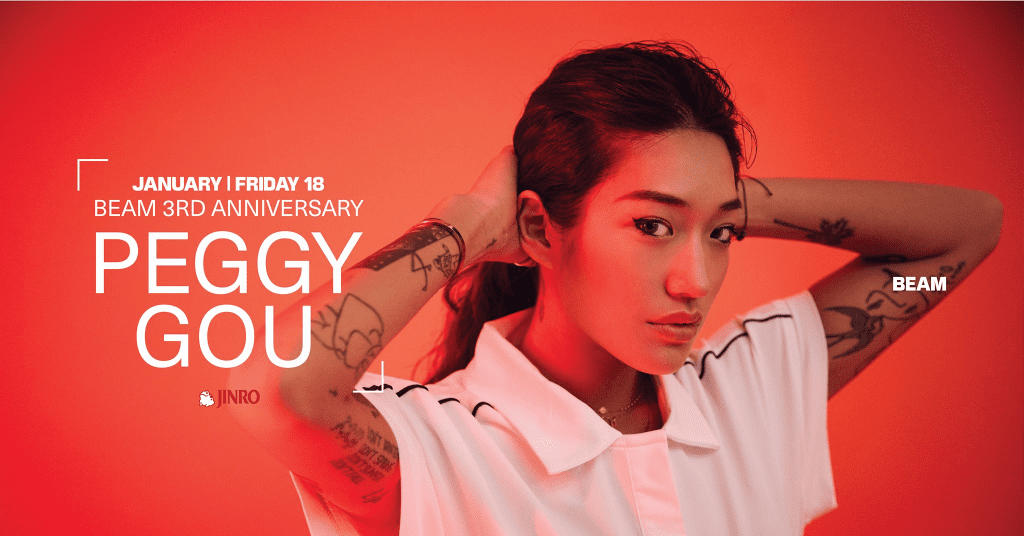 Tickets are going on through Ticketmelon. And today (Jan 7) is your last chance to get the early birds, priced at THB500. Early birds are sold out already.
See also: The Internet to make Bangkok debut with Hive Mind Tour
Meanwhile, the regular tickets will go on sale from January 8-18 at THB650. Whereas the price will rise to THB800 at door.
Have something to add? Tell us!