Acclaimed producer Porter Robinson has shared the final single from his forthcoming LP, Nurture, titled 'Musician'. The full album is scheduled for release on April 23 via Mom + Pop.
Listen to 'Musician', Porter Robinson's final single from his Nurture LP before the full record drops on April 23.
Porter says,
"'Musician' was one of the very last songs written for Nurture. The song is meant to feel like a celebration, like I'm reveling in the joy of newfound inspiration. If the rest of Nurture is about me trying to find hope for the future, 'Musician' is like a celebration of that hope materializing. It was one of the last songs that I wrote for the album, and it's honestly a celebration of the album itself. That's where the title comes from. It's like, 'Alright, I've found my footing, and I know I can really do this now.' And I just tried to throw all of my rules away and have as much fun as possible. Ironically enough, this is the least sad song on the album, but this is the song that makes me cry. It's the fun one. I just sound so happy on that song."
'Musician' follows 'Look At the Sky', described by FADER as "the best song Porter Robinson's ever written" along with Entertainment Weekly praising the track as "victory pop at its finest".
Also read: Porter Robinson shares ghostly 'Look at the Sky' music video
The previous single, in turn, follows the tracks 'Mirror', 'Get Your Wish', and 'Something Comforting'. Each track features impressive visualizers for music videos. 'Mirror', in particular, features a hand-drawn avatar with facial expressions captured by Robinson himself.
Also read: Porter Robinson unveils animated music video for 'Mirror'
Nurture, Robinson's first album in seven years, is slated for release on April 23, 2021. The album is available for pre-order here.
The forthcoming album spans a highly challenging period in Porter's life. Following his 2014 debut Worlds, which found Porter headlining festivals worldwide and being heralded as a wunderkind of a burgeoning new style of electronic music, Porter began to experience severe anxiety under the pressure of his success to a degree that was creatively crippling, smothered by his own self-criticism and high expectations.
Through much personal work, the artist began to experiment with a completely new sound which eventually became the critically acclaimed side project Virtual Self. After some time, he finally returned to the piano and his own voice as the basis for the next evolution in his sound. Nurture is the resulting document of this period, a testament to hope and persistence in the face of the negative voices in one's own head.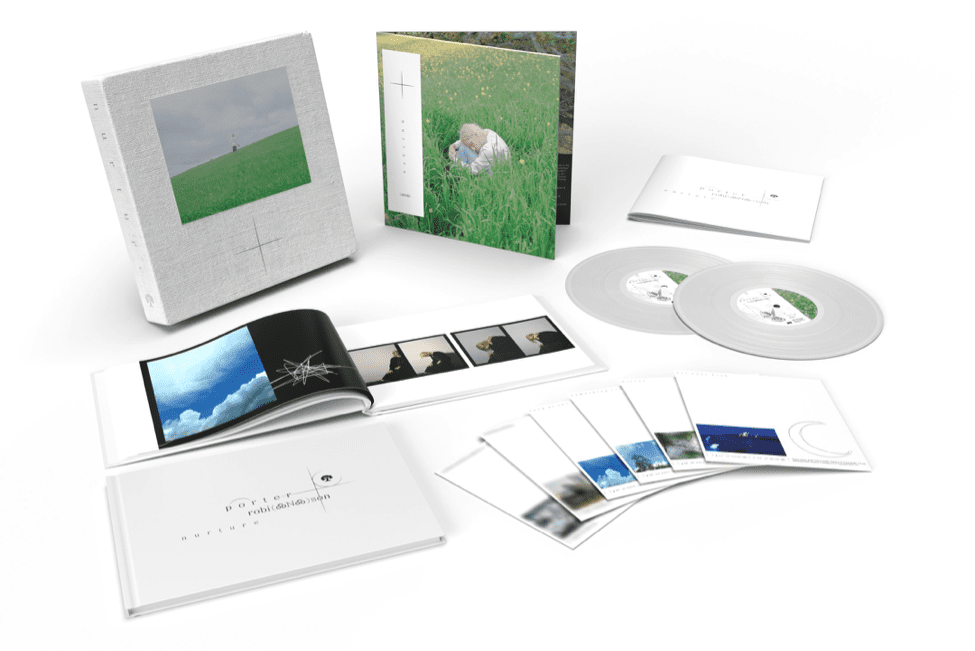 Photo credit: Dan Regan
Have something to add? Tell us!