Vietnam's premier outdoor celebration of art and music, Quest Festival announces first 20 musical acts and revolutionary arts program.
The festival returns in a sixth edition on November 4-6 at its lakeside home of Son Tinh Camp, 40 minutes west of Hanoi.
See also: Quest Festival 2016 reveals 40 more acts in music lineup
This year, Quest's lineup will represent a range of styles from hip hop and soul through to metal and indie rock. The diversity continues through the first announcement of electronic music, spanning from deep house and techno through to psychedelic trance and ground shaking bass.
Leading the bill are Berlin synth-pop trio Say Yes Dog, Detroit soul quintet Windstar Soul and French D&B duo Iphaze. They will be joined by prog-rock band Squid Eye, cross-cultural hip-hop groups Saigon Dub Station, Hazard Clique, and New Fame, whose funk and grime will be gingered up by Australia's own DJ Soup.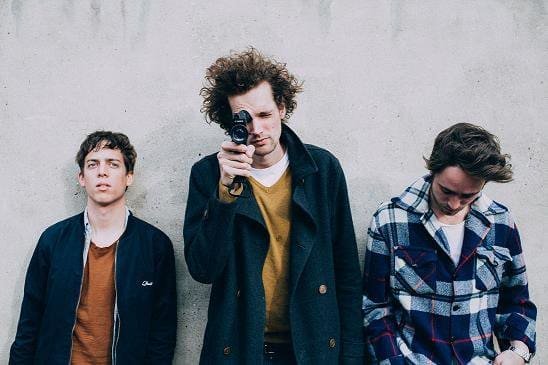 Expect rock 'n roll vibes from Leeds singer-songwriter Matt Montez and French doublet La Belle et La Bête, along with thumping electronic sound of Swedish deep house purveyors Me & Her, Bangkok-based DJ Instinct, Cape Town "haus" duo Hauswork, British producers Somek, 1Dan, Liquid Ross, and Jon Kennedy. Shoegaze soloist Mademoiselle, hardcore metal bands like MXM and Winderunner are some of the homegrown talents confirmed to round off the multi-day fiesta.
Over a hundred acts more will be performing across the four hand-crafted stages. Stay tuned for more announcements in the coming weeks.
See also: Wonderfruit unveils phase two lineup and new stages, and they're amazing
Once again, Quest Festival won't be short of workshops – from projection mapping to circus training – performances, art installations, outdoor cinema and natural adventures, inviting guests to become part of the festival and fracturing the boundaries between the audience and performers. Find out more about the program here.
Tickets are now available, with choices of 1-3 day passes, ranging from VND500,000-1,300,000. Book yours here.
Have something to add? Tell us!