(4 / 5)
"Open heart, open mind/ Never know who you'll find," sings Joe Jonas in DNCE's latest hit "Kissing Strangers".
While there was no smooching involved at Thursday's Soundbox Bangkok, which came back in its sixth installment at Muang Thai GMM Live House, Central World, the quartet's commanding delivery and lively stage presence devised the most memorable show of the concert series' two-year run.
It was electric, it was satisfying, it was everything Forrest Gump, or rather his momma, told you about life. Only that it's a sound box of sunny hits and popsicle grooves, and it's never been so sweet.
Partly it's owing to the names that round off the night's sleek lineup – LA-based singer/producer gnash who brought his Jack Johnson-inspired 8tracks-era jams like "i could change your life", "Tell My It's Okay" and "i hate u, i love u"; and Japanese foursome Sekai no Owari with their genre-defying soundscape typified in "Question", "One More Night" and "SOS". The latter group drew as big a turnout as the night's headliner.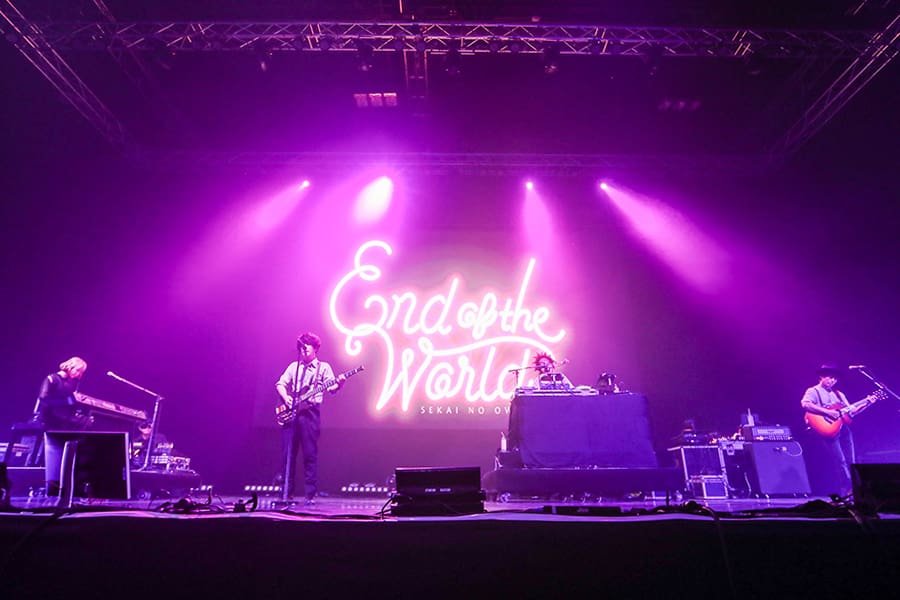 DNCE make a pitch as a carefree party band, if one that knows too much about the industry to take themselves too seriously. All established musicians by the time post-Disney Joe Jonas hooked them up, shredder JinJoo Lee, bassist Cole Whittle and drummer Jack Lawless arrived sonically at Earth, Wind & Fire-inflected dance-rock, which translates aesthetically to Sailor Moon-inspired hairdos, oversized vintage sunglasses and in-your-face outfits. "We're always attracted to groups of people that make what their music is a lifestyle and all day they have their own world," Whittle said of their influence and style. "So it is always a party all the time, kind of like us."
And thank goodness they were themselves. "Funfetti" may be just another cake reference in their breakout hit "Cake By The Ocean", but one they wouldn't have made if they weren't up to bringing the "fun". The band ditched their usual Star Wars theme intro and walked on stage to "Circle of Life", with furry masks and Jonas's holding up a bright orange cub doll, no less.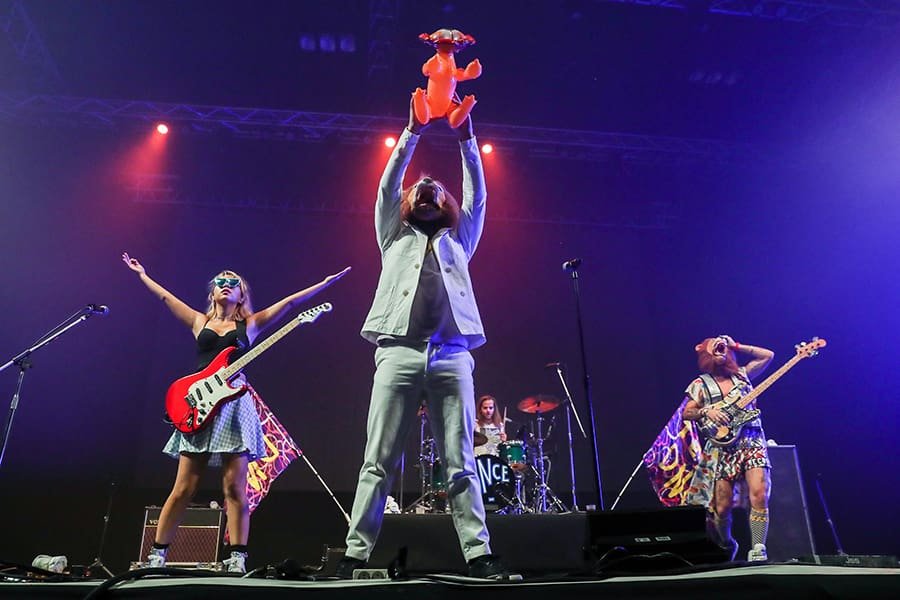 Opening with "Naked", DNCE held nothing back – full-frontal hooks, frontman falsettos, flinging themselves about to the music. As tacky as some of the lyrics are, there's something awfully appealing about the whole picture. All these come-ons might just get your "sock on the door" by the end of the night.
The song melded into Rae Sremmurd's "Black Beatles" and wasn't the only mashup of the show. "Are there any 90's kids in the house?" Jonas asked the audience before puting on "No Scrubs", David Bowie's "Just Dance" and George Michael's "Freedom! '90", the last two meshed seamlessly with DNCE's own "Blown". "Wannabe/Oops!… I Did It Again" in the second half of the show may have been redundant if it hadn't been for the better, millennial part of the crowd who readily welcomed every blast from their childhood.
Responsible for most of the songwriting, Jonas hasn't entirely left his polished boyband past behind. "Truthfully" and "Jinx" recall the lovey dovey bond fire music of the Jonas Brothers, even more so as the singer asked the crowd to wave their cellphone flashlight while his cohorts played acoustically on guitar, tambourine, and kazoo, something we could do without at a live show.
The energy in the room jolted right back with "Toothbrush", to which Lee flaunted an impressive guitar finish, and from there it remained unflagging. Lee and Whittle teamed up for the iconic "Seven Nation Army" riff. Unchallenging, but worked surprisingly well as an intro to "Kissing Strangers". It was by far the best guitar transition of the show.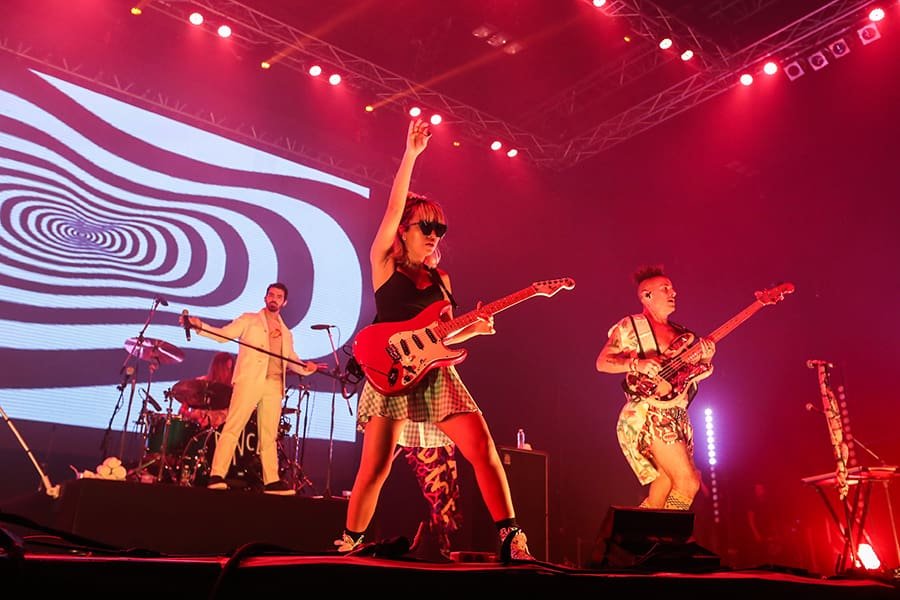 Other highlights include "Doctor You", "Unsweet", "Pay My Rent" and chanty finale "Cake By The Ocean". By then you couldn't help but wonder what random morsel of pop culture the band was going to wrap up the show with. The icing on the "Cake", it turned out, was "We Are The Champion". The crowd chimed in as Jonas waved the Thai flag between two purple Team DNCE banners. A self-congratulating sign-off, but deserving all the same.
DNCE may not be what many are looking for in 2017 when pop is either distressingly cathartic or produced by a DJ Mag Top 100 lister. But whenever you grow tired of those or wish there were more na-na-na's in Bruno Mars, you know who to turn to. And I hope you do often because these guys throw one heck of a party.
Special thanks to BEC-Tero Live Nation.
For more concert coverage and reviews from AsiaLive356, click 

here

.
Have something to add? Tell us!