(4 / 5)
American rock band Extreme graced humid Singapore a spirited performance injected with humbleness, warmth and classic showmanship – a testament to rock's timelessness and durability.
Taking over [email protected] Monday (Jun 11) night, the band illustrated stout stamina and mid-set banter, engaging the ardent audience with a pastoral showcase of songs through the band's 30 years' worth of music making through a 100-minute set.
Band members Gary Cherone, Nuno Bettencourt, Pat Badger and Kevin Figueiredo may not be as young as they once were but their artistry, brotherhood and stage camaraderie showed no signs of stopping. Full credit should also be given to their body maintenance: fully clad in fashionable black and tight jeans, the four so-called dad rockers with lean stature have by no means conformed to the dad bod movement of recent years.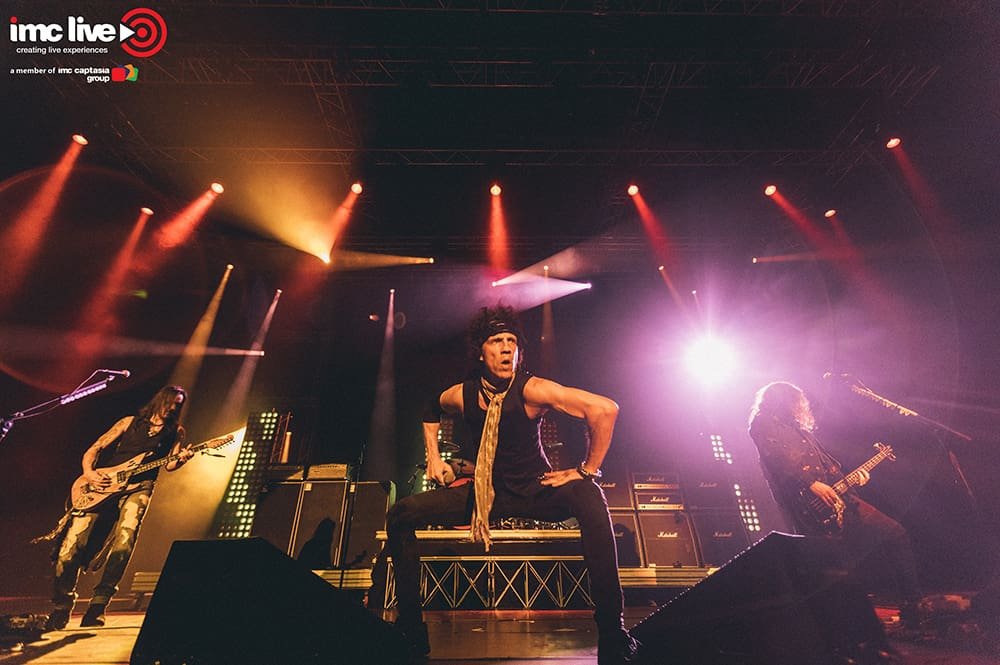 It was quite a seamless production with a vivacious light show, soaring vocals and goosebump-inducing solos aside from the occasional microphone feedback.
The star of the night would have to be lead guitarist Nuno Bettencourt with his guitar wizardry and comedic chops, teasing fans with snark comments about the band breaking up and the horrid phone habits and concert etiquette of this generation.
"Do I gotta come down to kiss you so you won't watch the concert through a screen?" joked the 51-year-old guitarist.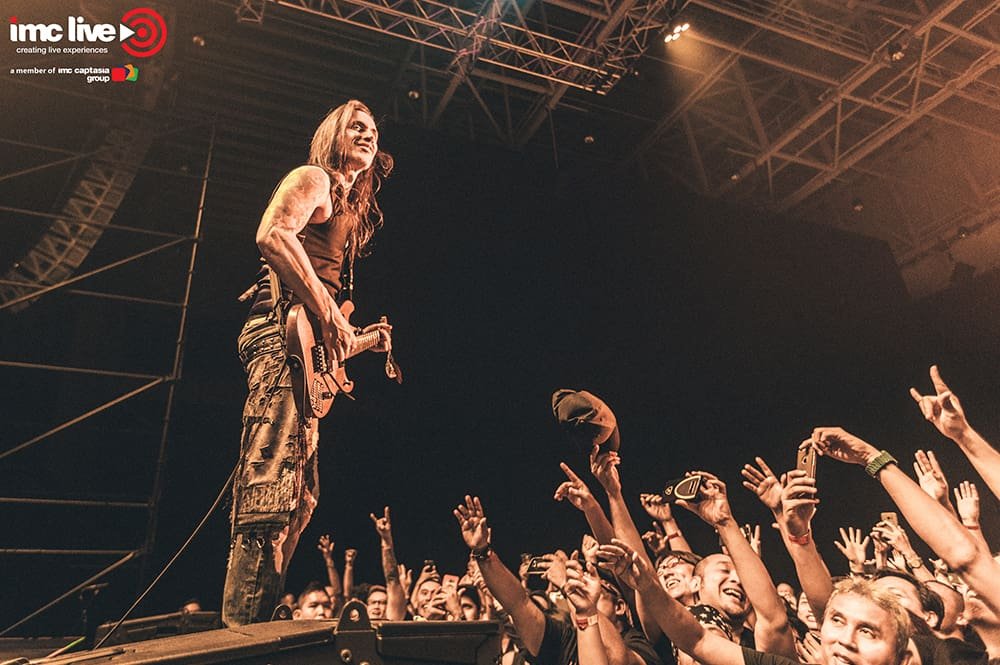 Other highlights include the great singalong of Extreme 's most popular tune "More Than Words", frontman Gary Cherone slapping his behind halfway through "Li'l Jack Horny" and the trolling of classic rock songs in between guitar changes.
Extreme's return to Singapore could possibly be a farewell bidding to fans in this region with their closing the night with a cover of Queen's "We Are The Champions", a sign to mark the end of an era. Almost cinematic like in a saccharine ending of a rom-com, the sight of the band greeting, shaking hands and taking photographs with fans past the barricades only conjured a flood of bittersweet memories.
Rock may well be almost defunct in the renaissance of hip-hop, R&B and electronic dance but Extreme 's dedicated fanbase proved the longevity of rock as a genre based on the heart and not numbers. Till then, we patiently await the turn of the tide and rock music's second coming. Long live rock 'n' roll!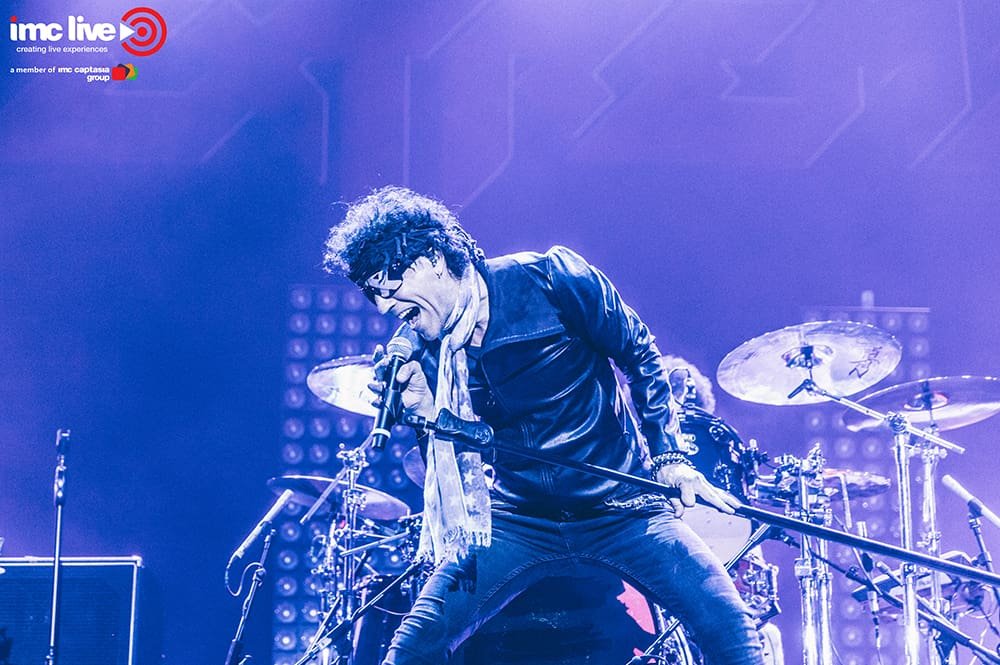 Setlist
1. "It's A Monster"
2. "Li'l Jack Horny"
3. "Get The Funk Out"
4. "Rest In Peace"
5. "Hip Today"
6. "Play With Me"
7. "Tragic Comic"/"Hole Hearted"
8. "Midnight Express"
9. "Cupid's Dead"
10. "Am I Ever Gonna Change?"
11. "Take Us Alive"
12. "More Than Words"
13. "Flight of the Wounded Bumble Bee"/"He-Man Woman Hater"
14. "Decadence Dance"
15. "We Are The Champions"
For more reviews and coverage from AsiaLive365, click here.
Have something to add? Tell us!