(4 / 5)
Languid getups, bucket hats and way too much beer – these are some of the things to be expected at a Mac DeMarco gig from both sides of the stage apron.
What you can never expect is how the performance itself would turn out. There's no point, really. As a non-connoisseur listener, the more you do your research, the more you know you don't know anything.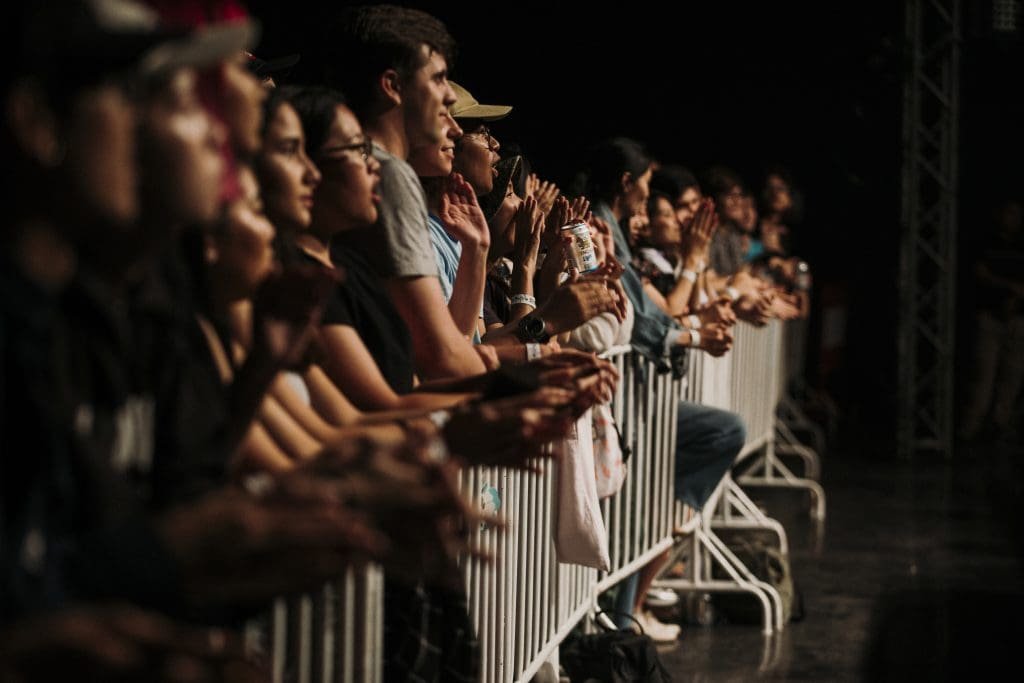 That's part of the appeal for the legion of adoring fans at Wednesday (Aug 1)'s show at Voice Space, where Canada's indie golden boy played his final night in Asia to support his third full-length album This Old Dog. They came for the thrill that is DeMarco and co's whims and bonehead antics. From making an entrance to Haddaway's "What Is Love?", to somersaulting mid-show because they could, anything goes.
The band kicked off with "On The Level" and "Salad Days" on the backdrop of three big screens playing an interface of a Pokemon video game on the loop, in front of each stood a red and white basketball hoop.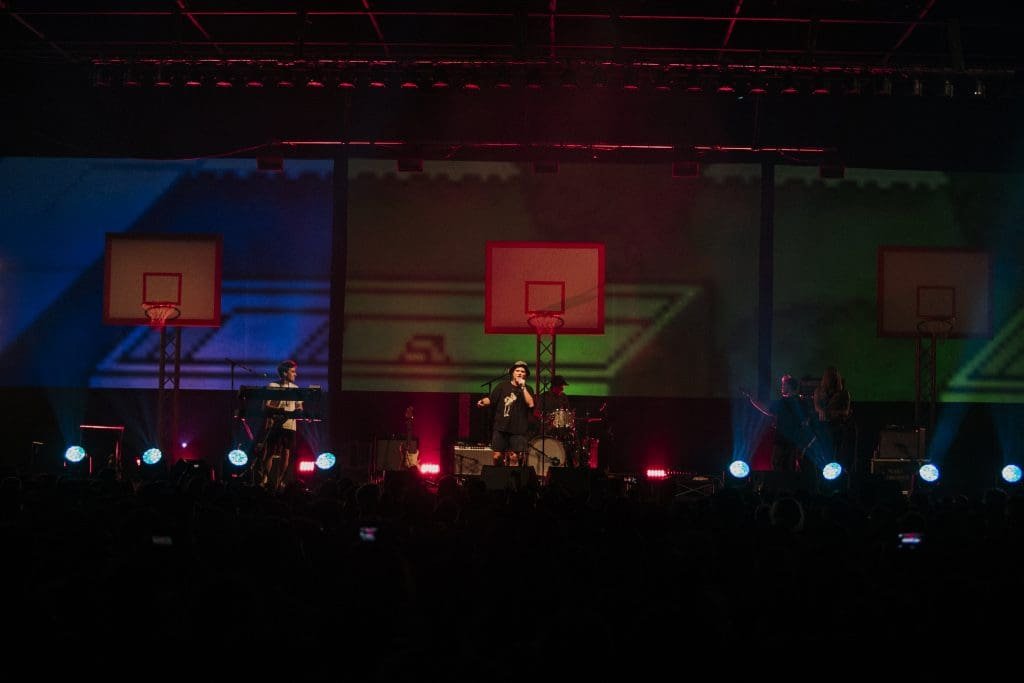 It was nice to look at and gave their laid-back dorm room music that extra oomph while being one of the more elaborate setups that make a point of not taking things so seriously.
The lighting also deserves a nod, not least during "The Stars Keep On Calling My Name" and "Cooking Up Something Good", jangles from DeMarco's 2012 debut album, 2 ,that turned a room of lazy sways into one of the jitters, movements drenched in beautiful teal and dripping rainbow.
It was clear that heckling was part of the package, but only because the singer invited it. At times he seemed like the "daddy" he already was to young fans, being attentive and responding to their requests, from making sure they kept their clowning moment of lighter holding safe, getting in on an Oasis joke ("Is ['My Kind of Woman'] an Oasis cover? Maybe, I don't really wanna know"), to sharing what he liked most about Bangkok ("The people. They're nice and spicy").
Nevertheless, he refused the collective call for stripping, which is actually a good thing. Nudity and incidents like the infamous one involving a drumstick happen when the singer's having an "off show".
And the show was far from off. DeMarco didn't miss a note even after screaming out the preceding line; or when the band showcased the jazz in "jizz jazz" with, for me, unexpected renditions of "My Old Man" and "Ode To Viceroy". More suited for a hotel lounge and chuckle-inducing as it was per se, the music heightened the malaise in DeMarco's lyrics: "Look how old and cold and tired/ And lonely he's become/ Not until you see/ There's a price tag hanging off of having all that fun".
Bittersweetness gave way to more shenanigans – beer spilling, beer-sketballing (throwing empty cans into the hoops, which proved to be easier said than done), an impromptu ode to the sound technician, heavy metal screeching and T-rex dancing.
Highlights came from drummer Joe McMurray who swapped places with his frontman, crowd-surfed and stole the show with intentionally bad takes on college rock classics like Rage Against The Machine's "Killing In The Name", Red Hot Chili Peppers' "Under The Bridge", and Weezer's "Undone" and "Say It Ain't So". The string of covers was part of the 20-minute finale, sandwiched between "Still Together" and its reprise. Truthfully, it took me until the very end to realise that. I had been too caught up in the chaos.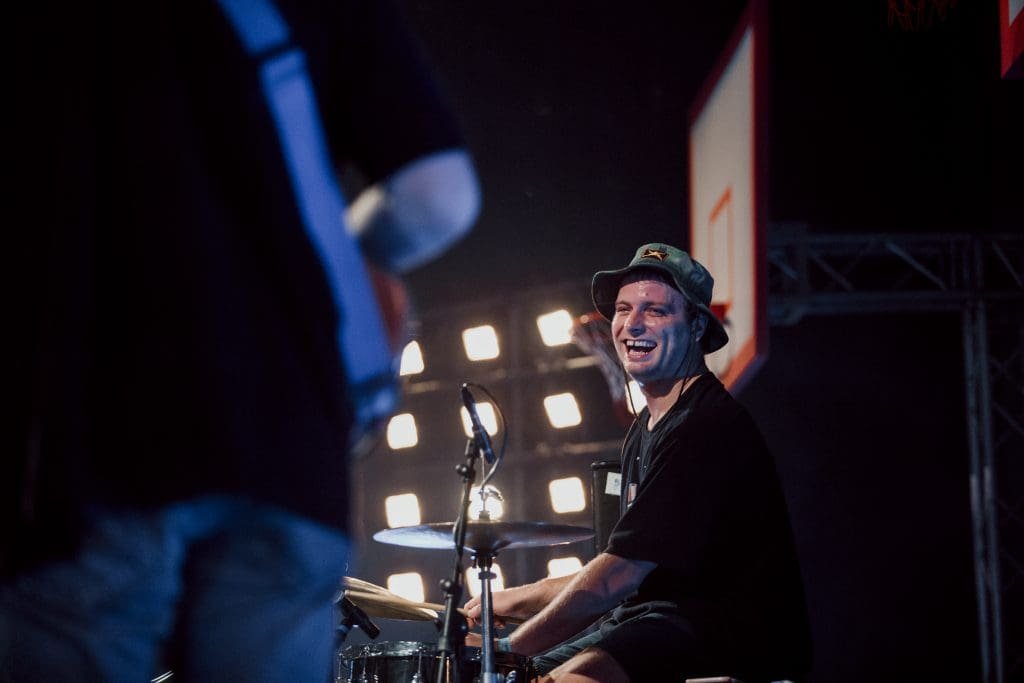 But that's the MacD meal for you: a stroke of genius beneath the absurd.
Special thanks to HAVE YOU HEARD? and Singha Light.
For more reviews and coverage from AsiaLive365, click here.
Have something to add? Tell us!