Launched in 2006, Transmission has since grown beyond the Prague arena that houses it annually and become the festival that any trance and electronic music fan has to experience at least one in their life.
With its second Asia edition rolling around, taking place Saturday, March 17 at Bangkok's BITEC 100, we talk to Srangkun Sirisinha, the founder of Pure Pleasure Entertainment, one of the forces behind Transmission Asia, about new challenges, why it will always have one stage and his personal take on this year's lineup.
For those who missed the festival's Asia debut last year, can you tell us more about Transmission?
Transmission is one of the most well known trance music festivals in this world, famous for their laser shows, production and audio. Vision Impossible, an award-winning Dutch team creates story, theme, concepts, mapping, synchronizing lights sound and visuals for the festival, and Funktion-One, the world's best sound system is used for every Transmission event worldwide.
The past few years have seen a rise in the number of music festivals in Thailand, especially for the electronic dance genre. Is there too much competition at this point?
There were about 20 music festivals in Thailand in 2017 when Transmission was first launched. There were more trance DJs being booked for each of those festivals when there used to be none a few years prior. We heard A State of Trance will be held in Bangkok in December this year, which is a great thing. We don't see this as competition; we see it as more promoters wanting to jump on board and help build up the trance scene, not just in Thailand but in the whole of Asia. Another trance music festival to look out for is Unkonscious that will be held in Phuket on May 4-6. Transmission and these other two massive trance events will surely spark the trance community in Asia and make new faces fall in love with trance.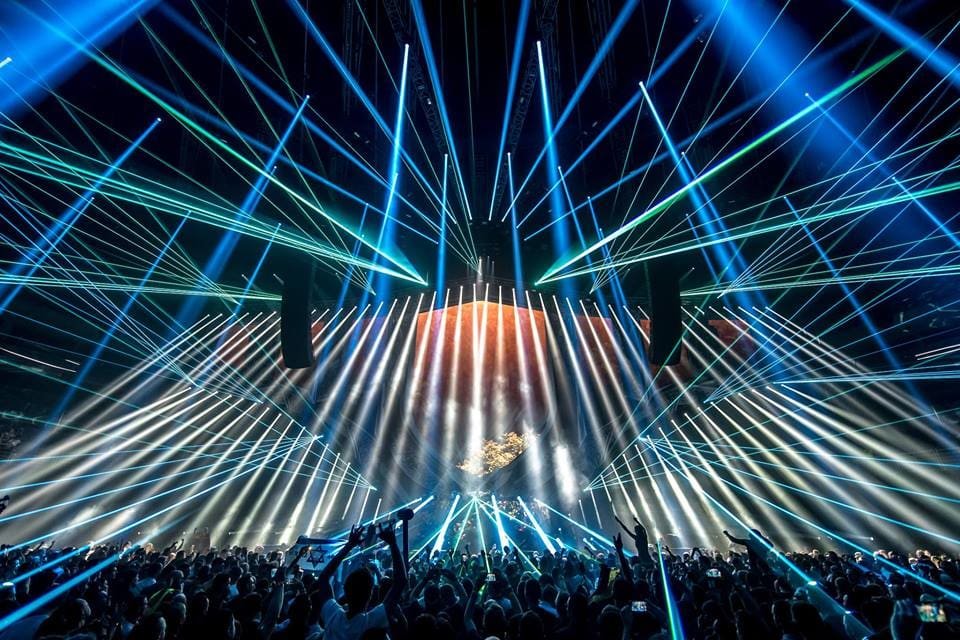 Speaking of that other giant, what differentiates Transmission from A State of Trance?
ASOT has a few stages such as the main stage, the psy trance stage and Who's Afraid of 138?! Stage. The main stage is geared towards the more mainstream side of trance, which is great for introducing trance music to new listeners or non-fans. Their lineup is diverse and has different things on different stages while Transmission only focuses on one stage and will never expand to more. The main reason is that Transmission has a key theme and storyline. The DJ have different stories and voices that build a unified narrative. It's like watching a film at the cinema – you don't walk in and out to see four different movies in the two hours period. We don't want people walking around to other stages and miss the plot, much less the climax.
Fans normally don't get to see what goes into preparation for a concert or a festival, let alone the challenges the promoters face. Can you share with us the biggest challenges in expanding the Transmission brand in Thailand?
First of all, trance is not mainstream like trap, big room or EDM. It has a very niche market so it's harder to convince people to give it a listen or join an event. That said, things are looking up for trance in Asia. Secondly, Transmission is better every year as far as production is concerned. It gets more technical; there are more intricate light and laser shows. And it's essential that we deliver what is promised, which is the same production and spectacle as in Prague. We don't downgrade our production to save money. We deliver the same quality.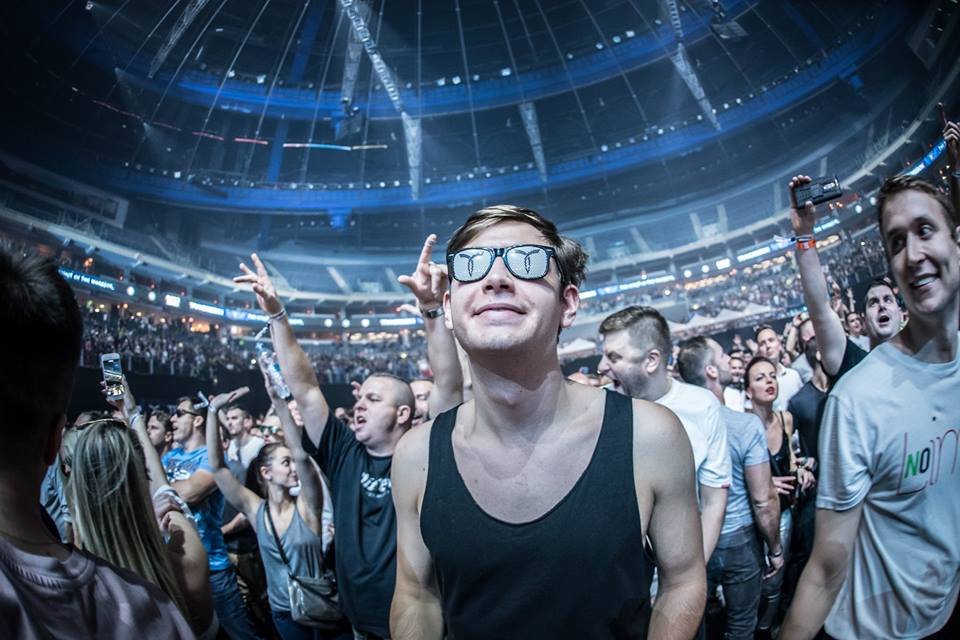 What does Transmission's roadmap look like right now?
In 2017, Transmission expanded to Australia and Southeast Asia, and now in 2018 Transmission will be taking over a stage at Air Beat One festival in Germany. We have plans to expand to other countries such as the US and China.
You can expect the same quality and shows for each Transmission event around the world as in Prague. This is why Transmission doesn't host 20-30 events in a year. We have the 25 same crew members flying around to each event to make sure everything is on point.
How important would you say social media is for a festival promoter? How active are you in terms of interacting with your fans?
Digital marketing and online advertising have played a big role these past few years while print media is mostly for show for your sponsors and claiming the value, and it's not the way to go anymore. If we were to spend USD2,000 on a page on a newspaper, we might hit only 5-10% of our target group. But, really, I don't see people buy or carry newspapers anymore. Plus, when our event aims to attract all of Asia, it's hard to know which is the best newspaper or magazine to hit the right target in each country. We also have to wait for a few weeks for it to be published, and most of the time we can't wait for weeks.
On the other hand, if we use Facebook and Instagram, we can select the right audience and see our advertisement up right away. No matter where they are in the world, we can aim specifically at our target. We do two posts a day and also post on event pages.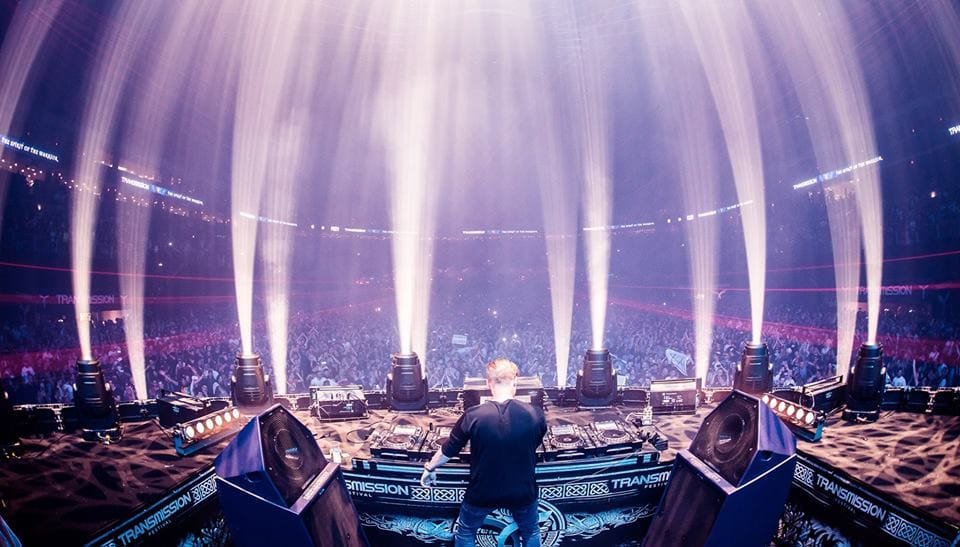 Who do you think are the most underrated trance DJ?
Personally, I think German producer Cold Blue will be massive within the next 12 months. He recently he won Best Up-and-Coming Producer from TrancePodium. There are others who I think will do really well, namely Daniel Skyver, Shugz, Factor B, Lostly, Alessandra Roncone and Rinaly.
Give us a brief introduction to this year's lineup.
Transmission's return will be the biggest trance weekender in Asia. Meet these 17 world-class DJs across three days, including the pre-party, the main event and the after party.
Markus Schulz: Our resident DJ. As many of you may know, Markus has been playing at Transmission for ten years. However, this time he will be performing as Dakota, a project characterized by a more progressive sound that isn't as hard as the usual Markus. I personally saw Dakota's show in Prague last year and I'm in love with his set!
Key4050 (JOC x Brian Kearney): This will be Key4050's debut performance in Asia so we're extremely happy with this booking as many people have been requesting them and they are very exclusive.
Aly & Fila: The boys are back and we're so glad. No matter how many times you've seen them perform, they don't get old. They also just won multiple awards from TrancePodium.
Ben Nicky: The UK bad boy that showcases the harder side of trance with a mixture of psy trance. He has a fan following in Asia.
Jordan Suckley: He has been in Asia many times, but this will be the first time he performs at Transmission. He also plays harder stuff.
Ferry Corsten presents Gouryella 2.0: Last year's Gouryella 1.0 was the crowd's favorite so naturally we have to get him back for the sequel. Corsten's melodies and breakdown can get many people emotional, including my friends and myself. You either cry or get goosebumps.
The Thrillseekers presents Hydra: This British producer did the Transmix (a pre-recorded mix of trance classics) for Transmission Prague in 2013. This will be the first time he performs at Transmission, coming with the special show Hydra. People were very excited when we first made the announcement.
LonSkii: This year's opening act and the only local act booked for the main festival and the pre-party. He's also part of the promoter team of Transmission Festival Asia.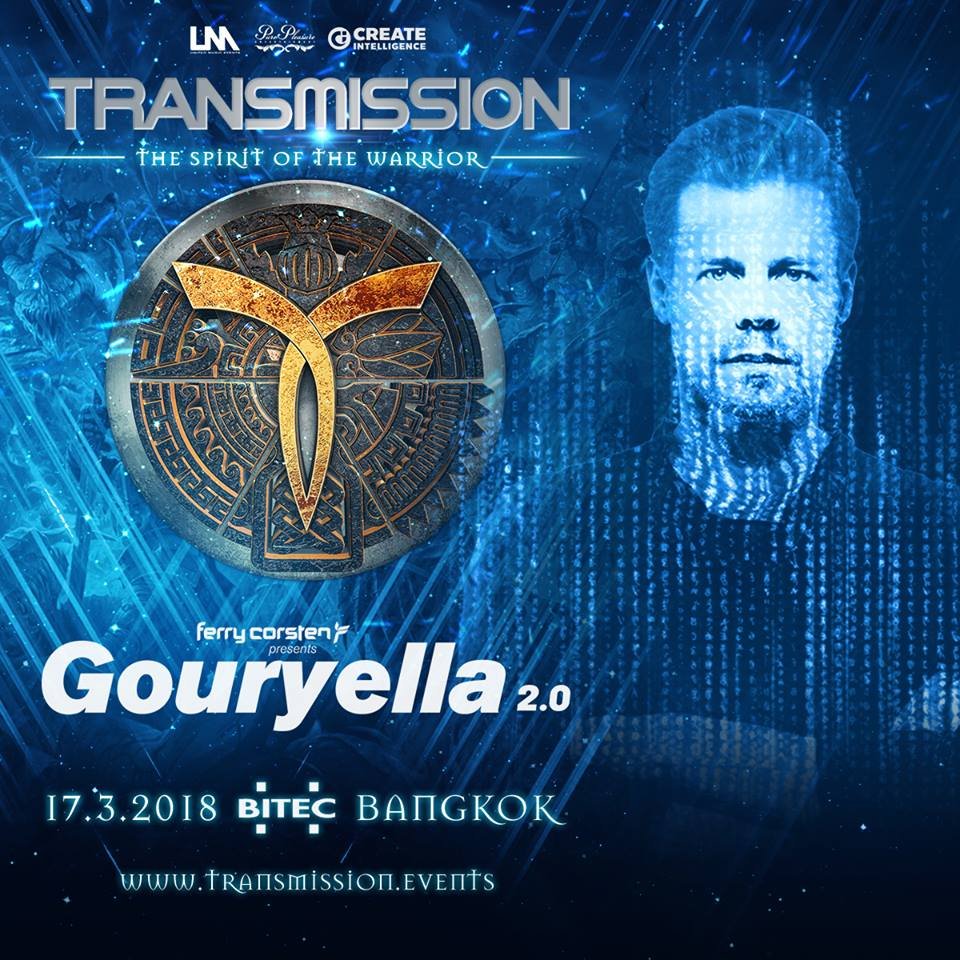 For those who can't wait to party, have a look at our pre-party lineup (which some have said to be more "solid" than the main event lineup).
Menno de Jong: The man whose name is synonymous with the motto "In trance we trust", which is also the name of his label and the famous party at Amsterdam Dance Event. This will be de Jong's first show in Thailand.
Ferry Tayle: This French producer is known for his uplifting 138 style tracks and collaborations with other big names like "Concorde" and "Voda".
Sean Tyas: A distinct sound in the trance community. Lately he's been gearing towards a mixture of 138, psy, and hard tech.
Alessandra Roncone: Some would say she is the queen of trance because her tunes are so on point.
Ferry Corsten presents BluePrint: Ferry Corsten's new album BluePrint will premiere in Thailand here. Loads of fresh stuff.
Driftmoon: He is no stranger to Transmission as he helps create the Ceremony or the opening scene.
Standerwick: Another solid DJ and producer not to be missed.
Rinaly: A young female Japanese producer signed to AVA label.
Transmission Asia 2018: The Spirit of the Warrior is happening on Saturday, March 17 at BITEC 100. Advance tickets are available for THB2,500 and VIP tickets THB4,800 through

Ticket Melon

. Tickets to the pre-party (Mar 16) and after party (Mar 18) at Insanity Night Club are also available

here

.
Have something to add? Tell us!