Music promoter Midas Promotions today announced Postmodern Jukebox will no longer return to the Phillippines anymore.
See also: Boyz II Men to return to the Philippines alongside national gems DIVAS
Even though it's just four days away from now, Filipinos fans have to learn the sudden bad news today that Scott Bradlee has removed Manila from his Postmodern Jukebox's tour.
Formerly slated to be happening this Friday (Sep 14), the show is confirmed to be cancelled today. The promoter Midas Promotions declare the cancellation announcement via their official FB page. So far, none of the promoters or Scott Bradlee has given any further reason for this sudden act yet.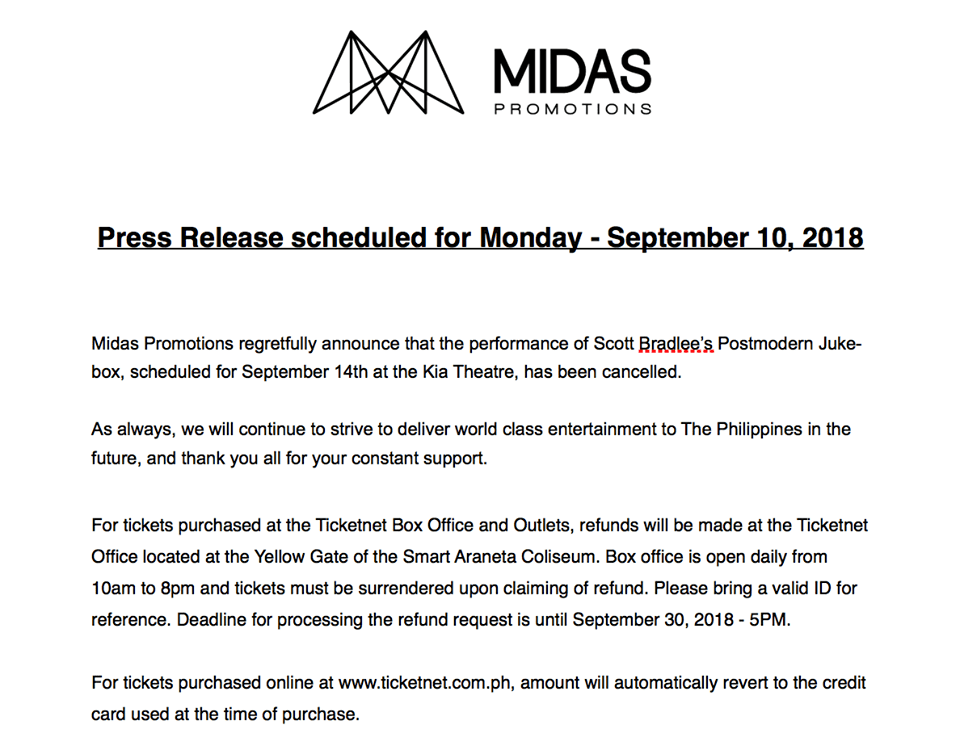 For tickets holders who purchased from ticket outlets can now get the refund at Ticketnet office in Yellow Gate, Smart Araneta Coliseum. The operation hours is 10am-8pm, daily. The deadline for the refund is Sunday, September 30 at 5pm.
See also: Aaron Carter adds Manila to 'Love Tour'
For online tickets purchasers, the refund will be completed automatically through the credit card used at the time of purchase.
Have something to add? Tell us!