ShapeShifter (Sathon Chainsaw) x HUH? are joining forces to create two volumes of a one-of-a-kind experience for clubbers in Bangkok with headliners Dis Fig and Prison Religion.
Described as a "club hero" in her profile by FACT Magazine, Dis Fig is both a staple of the Berlin nightlife scene, having played at CTM festival and the opening party at Berghain's alternative electronic floor Säule, and a member of the global underground. In the past,she has performed at Unsound (Poland), Nyege Nyege (Uganda), Mutek (Montreal), andWetware (China) festivals, as well as twice on Boiler Room. Her radio show Call Dibswith co-DJ Hunni'd Jaws for the now-discontinued Berlin Community Radio was a local cornerstone for her fellow experimental club peers and hosted artists such as GiantSwan, Via App, Air Max '97, Chino Amobi, and Shygirl, among others.
Prisoner Religion is the collaborative project of Richmond-based audio/visual artists Poozy and False Prpht. Working together since 2016. The duo have dived deep into the space between blown-out trap and contemporary destructive club music. Prisoner Religion are also ushering in a new wave of vocal-based club performance.
"Prison Religion are one of the most hardcore, rap-related acts we've heard in year."
-Boomkat
"It's a noisy, industrial, mess of cathartic, raging. Hardcore Punk music for club kids."
– Passion Of The Weiss
"When performing live they combine dramatic stage personalities with dynamic outbursts of noise, exploring the boundaries of what constitutes a club performance."
– Unsound
Expect all things unusual and mind- bending at these two volumes and keep your minds, ears, and eyes open at our upcoming series of parties, happening two weeks in a row!
Ticketing details:
Oct 12 – Vol.1 with Dis Fig – Safe Room Silom soi 8
Oct 18 – Vol.2 with Prison Religion – De Commune, Liberty Plaza Thonglor
Tickets are available via

Ticketmelon
Advance – 500 THB / Door – 600 THB
2 event ticket (vol.1+2) + Limited Tee – 1,200THB
*This is 20++ event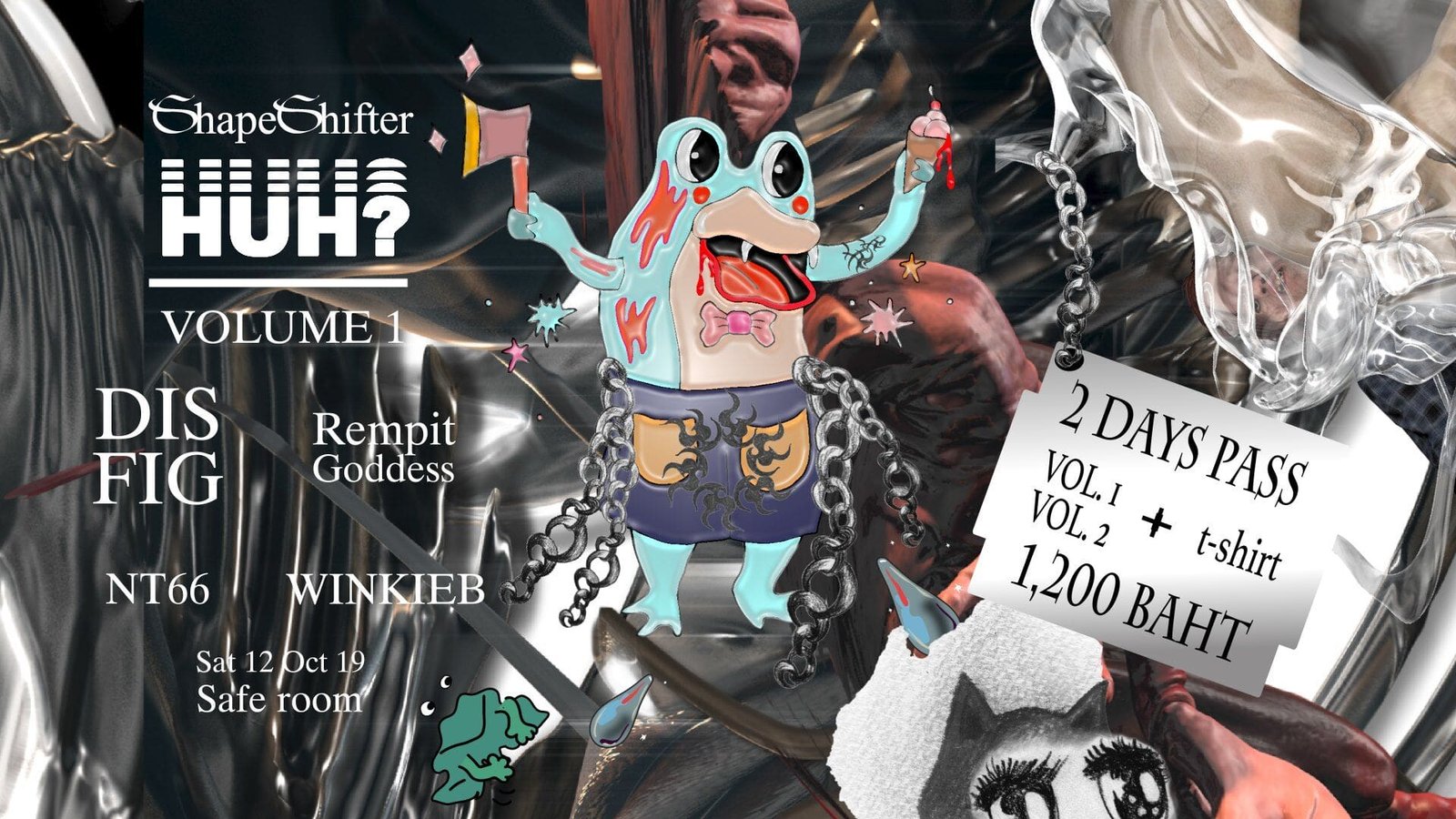 Have something to add? Tell us!