American electropop singer Kiiara will be performing in Manila for the first time on Friday, March 3 at The Palace Pool Club.
Catch Kiiara performing tracks from her album Low Kii Savage live for the first time in the Philippines with opening acts Kat DJ and Lesha as part of the first anniversary celebration of /ESCAPE, a millennial-friendly online platform brought to you by The Palace.
See also: Pop sensation Fifth Harmony announce epic Asia Tour 2017
Early bird tickets, available here until February 17, are PHP1,200 and PHP5,000 when purchased in a bundle of five. Call 0917 689 8888 to book your tables and cabana. Noe that this event is restricted for 18 and above only.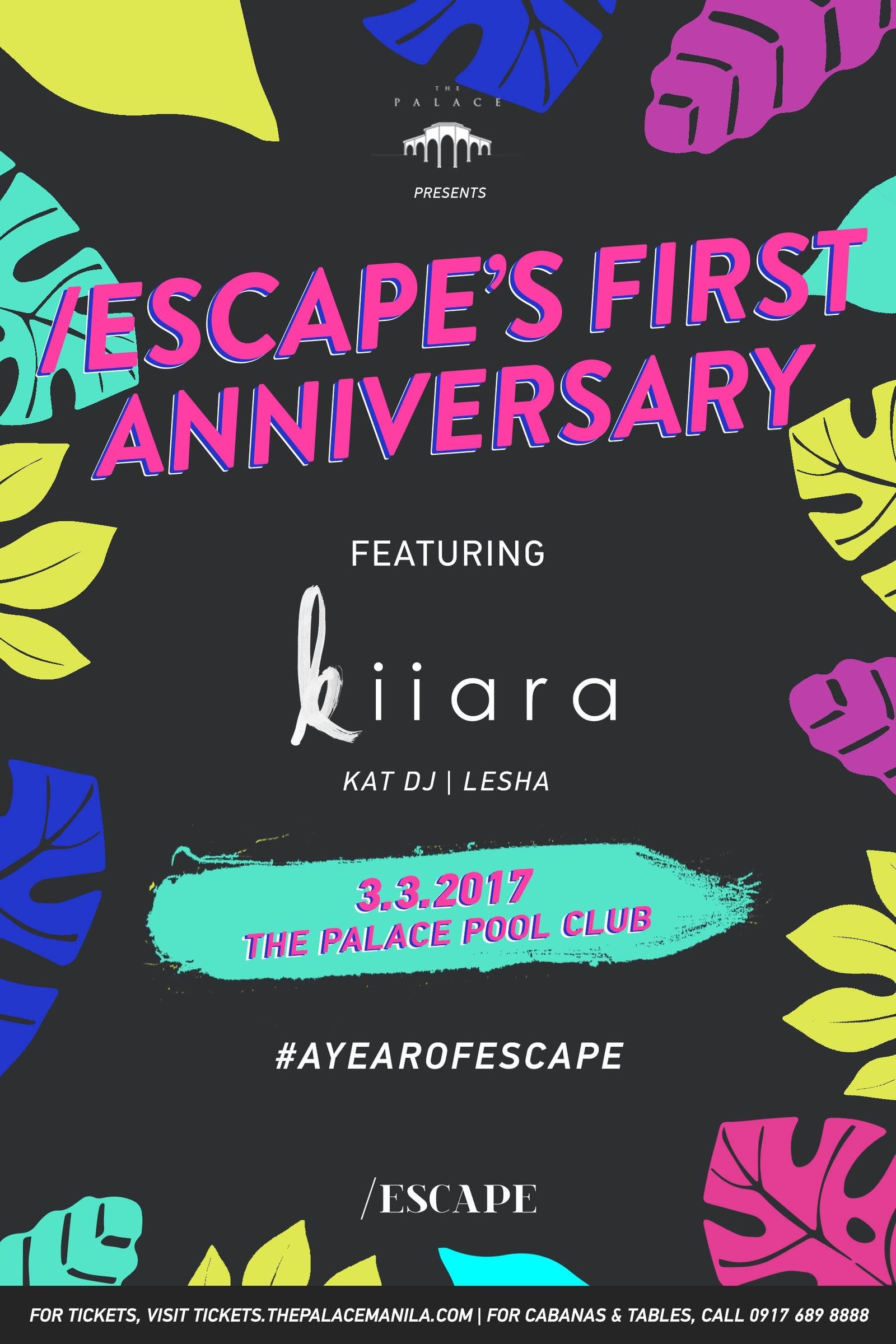 Kiiara, or Kiara Saulters is the American singer-songwriter behind the famous electronic-indie pop singles "Feels" and "Hang up tha phone". Her debut hit, "Gold", peaked at No. 13 on Billboard's Hot 100 and was No. 69 on Billboard's 100 Best Pop Songs of 2016. The remixed version featuring Lil Wayne was released in November last year.
See also: 22 Things We Learned While Hanging Out with Phoebe Ryan in Manila
Since The Palace Pool Club opened its doors in 2014, Manila's party scene has been taken to a new level. Last year the club welcomed many global acts, including Ryan Lewis and Macklemore, Major Lazer and DJ Snake.
Have something to add? Tell us!