The Australian pop punk band from Sydney premiered the song on Australia's Triple J radio station.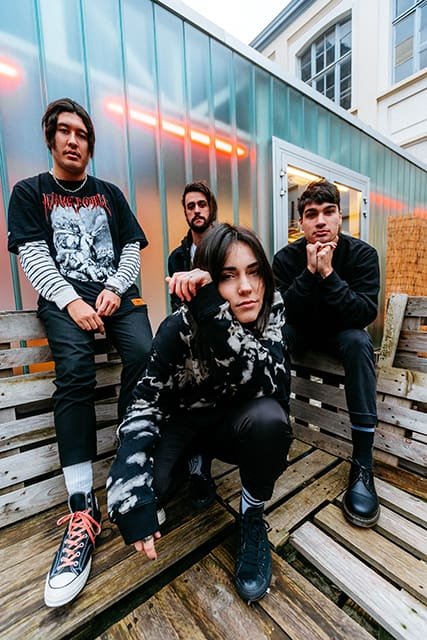 Lead vocalist and guitarist Bonnie Fraser says: 
"We wanted to push the boundaries with 'Wavelength'. The song itself is about pushing your own boundaries and trying to assimilate with someone. Sometimes communication is lost to a point where it feels like you are speaking different languages. Music is its own language and we wanted to challenge everything you thought you knew about Stand Atlantic. The entire record is no exception."
See also: Stand Atlantic shares new music video 'Drink To Drown' on YouTube
Last month, the band released a special video for another new song called 'Drink To Drown'. After working on a new album for over a year, plans were shifted and postponed due to the current pandemic.
With it being a very difficult and uncertain time for music, Stand Atlantic reached out to fans and opened up an honest dialogue about how we can go through this journey of uncertainty TOGETHER. 
Fans from across the globe sent the band their thoughts and with the clips put together for the final video, it's clear it became a representation of the bravery of the unknown.
Earlier this year, the band released 'Shh!' which fans can stream on YouTube, Spotify or Apple Music. The song and music video for 'Hate Me (Sometimes)' is out now.
Stand Atlantic, made up of Bonnie Fraser (vocals/guitar), David Potter (guitar), and Jonno Panichi (drums), launched into the international eye following 2018's 'Skinny Dipping'. The group's blend of hard-charged rock and soaring pop melodies has earned them a home on international tours with the likes of New Found Glory, Neck Deep and State Champs – and critical accolades like "Best Breakthrough Artist" Rock Sound Award and cover in 2019, "Best International Breakthrough Band" nomination at the 2018 Heavy Music Awards and inclusion in Kerrang's highly coveted Hottest Bands of 2018.
Listen to more from the band below:
Have something to add? Tell us!