The Houston-raised, Los Angeles-based genre-bending artist released her new EP on April 24.
The 4-track EP includes lead single 'just a boy' and was created alongside producer Sam Roman (aka RØMANS) who's worked with Lewis Capaldi, Ella Mai, Demi Lovato, Khalid. The Spanish version of the EP is set for release on May 22, reflecting the bilingual nature of her music.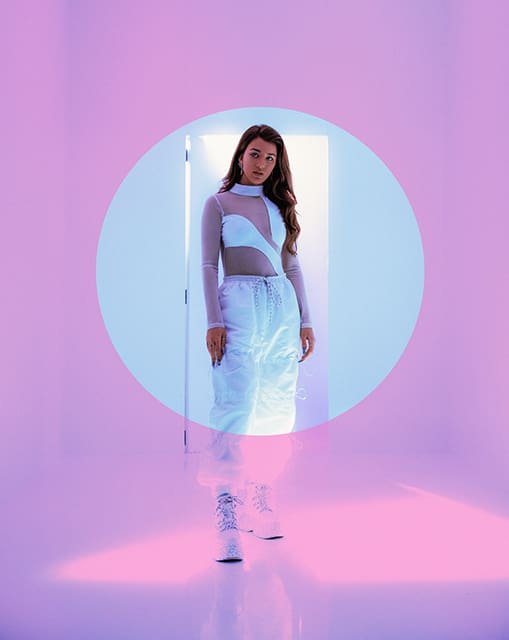 On the release of her EP, Alaina said:
"The voicenotes EP is a vulnerable step into overthinking, stressing & learning to let things go. Each song has something to do with a part of me that stays hidden most of the time but can only come out and when i'm singing and not having to think about what I'm saying. It's all the moments I took my thoughts to the voicenotes on my phone and just said what I was feeling super quick so that I could get it out there. I wanted to make something like this because everyone goes through their own shit but it's the moving on process and the forgiving process that is important. Life is gonna suck sometimes but having music to help you through those moments is what really matters in the end."
Along with the release of the music video for 'just a boy', the song landed on Spotify Viral 50 Charts across Asia, US and Global, while holding a top 5 spot on Spotify's coveted New Music Friday playlist, among other great playlist adds (Pop Rising etc). Alaina has also seen similar success with playlisting on Apple Music and Amazon Music.
The hit 'just a boy' garnered over a million streams in the first week and was noticed by BTS' very own V, who played the track on his livestream, introducing her music to a new audience and further growing her already sizable fanbase.
The artist – who sings in both the English and Spanish language – combines her Latin roots with her love of R&B, pop and hip-hop, and has cultivated a diehard online following of over two million online fans and counting. 
She has over 30 million streams to date, with over 830K YouTube subscribers and 1m TikTok fans. Her first single 'i don't think i love you anymore', released in October, has over 3.9 million YouTube views to date. The track 'no importa', taken from her debut EP antisocial butterfly, gained half a million views in its first week.
Listen to the EP here:
Have something to add? Tell us!