(4 / 5)
The Irish band known for hits like 'Alternative Ulster' and 'Suspect Device' gave us a feverishly cracking night that was reminiscence of the punk era of yesteryear!
It was hot! It was feverish! It was nostalgic, and it was wild!
Fans, mostly English and Irish folks in their 40s to 60s could be seen rocking out to their favourites in a demeanour that was somewhat endearing yet tremendously fervent.
For instance, there was still some form of moshing and what seemed like "pogo dancing" going on, but a milder form of it compared to the type of moves at some punk rock gigs with much younger demographics.
Stiff Little Fingers drove the crowd with their classic songs, infectious stage presence and strong playing, giving their fans a great night out that reminded everyone of the classic punk scene of the 70s and 80s.
In fact, when I told my British friends in the UK that I would be going to see this band on Thursday night, they told me this, "Oh! I know that band! They're good!" Or that they were their favourite band of the punk era.
This was undoubtedly true of these legends on stage, judging from the many impassioned faces of the crowd around me, as they juggled between dancing, swaying, jumping, as well as downing cups and cups of beer from the pop-up bar behind me, who had about two hours of non-stop sales.
Hyping the already energised crowd with 'Roots, Radics, Rockers, Reggae' and the very fun 'Nobody's Hero' (love this song!), the band also sang many great hits that night, including super popular ones like 'Alternative Ulster', 'Suspect Device', 'At The Edge' and 'Barbed Wire Love'.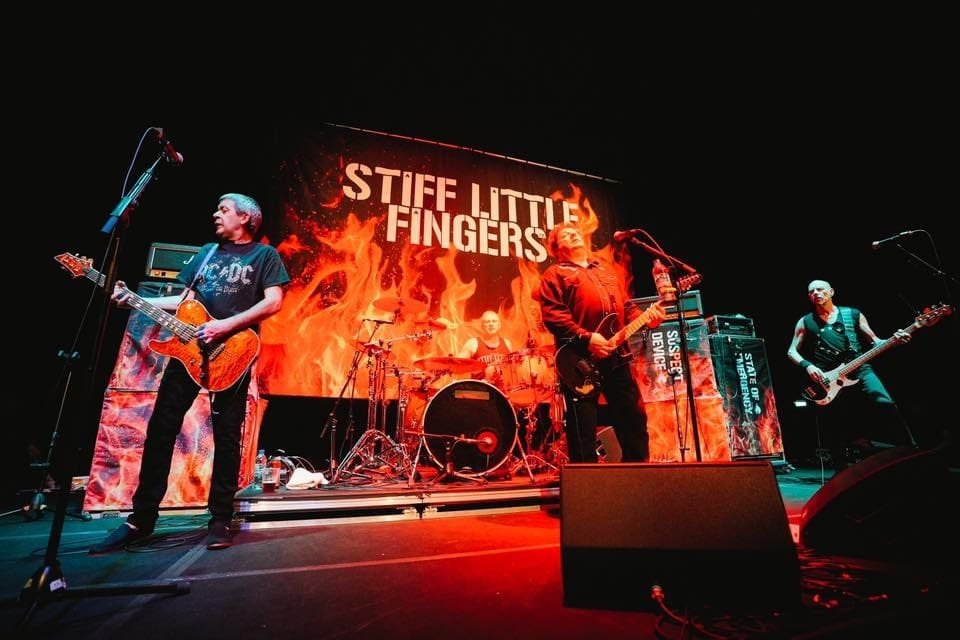 In between these numbers as well as with some cheeky banter between frontman Jake Burns and the crowd, we were also treated to lovely classics that were not often played at their shows, like 'State of Emergency' and 'Breakout'.
The crowd (myself included), revelled in the squally colours of 'Alternative Ulster' and 'Suspect Device', shouting out "Suss Suss Suss" during the chorus of the latter, and swayed in the delight of the slightly more "romantic" 'Barbed Wire Love'.
Hell, we love a good 'Breakout' from the mundanity of life, and SLF did just that for us on a Thursday night!
It was such a great and lively gig that even the minor kerfuffle in sound midway through the gig, causing the band to pause for ten minutes as they tried to fix the "technical issue", did little to falter the enthusiasm of the crowd, as many merely took it as a bathroom break, or a chance to get even more beer.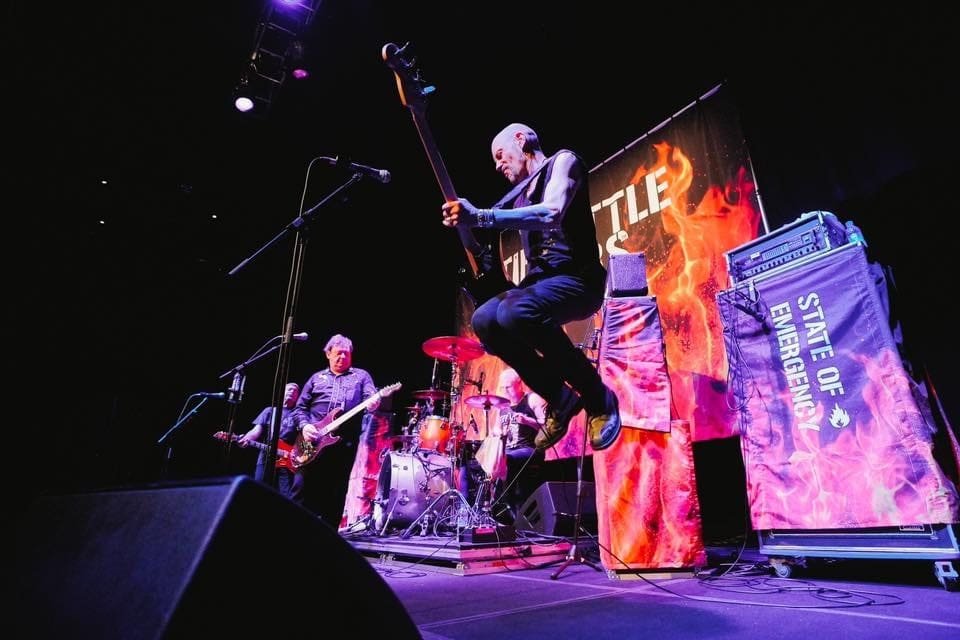 As more banter, and of course more playing ensued, it became evident that albeit the worry of a "fever" that seemed to be on everyone's minds the last couple of weeks, both nationwide and worldwide, at least that night, it was hot for another reason!
It was a feverishly cracking gig!
Thank you SLF. Your inaugural gig in Singapore gave us nostalgic vibes of the beautifully wild and free yet deeply invigorating atmosphere of the punk rock music scene of the 70s/80s.
Setlist:
Roots, Radics, Rockers, Reggae

Nobody's Hero

Just Fade Away

At The Edge

Safe as Houses

16 Shots

Suspect Device

State of Emergency

Here We Are Nowhere

Wasted Life

No More of That

Barbed Wire Love

White Noise

Breakout

Law and Order

Rough Trade

Johnny Was

Alternative Ulster

Gotta Getaway
Have something to add? Tell us!