The British art rock group will re-release their critically-acclaimed second album, Hidden, with new and unreleased material on December 4, 2020.
The re-issue, Hidden [MMXX], will also include live recordings made during the Hidden sessions and a new live film.
These New Puritans have also shared 'We Want War [Drums]', a digital exclusive version of their original track 'We Want War' from the album.
Hidden, the second album by the band released in 2010, was produced by the group's Jack Barnett and Graham Sutton (Bark Psychosis, Boymerang) and mixed by Dave Cooley (J Dilla, MF DOOM).
A great indicator of the group's musical precision and ambition, Hidden draws from elements of dancehall and 20th century post-minimalism music, featuring 6ft Japanese Taiko drums, a thirteen piece brass and woodwind ensemble, sub-heavy beats, prepared piano & a children's choir.
Hidden is a record that crushes together menace and beauty: after the prelude of woodwind that is "Time Xone", "We Want War" remains one of the most startling tracks to be released as a single in this millennium – a sound like swarms of invading, metallic wasps, robotic voices intoning, the martial rattle of layers of drums, Jack Barnett's vocals an incantation. The militant funk of "Three Thousand", strange skittish jazz in "Hologram", and "Drum Courts – Where Corals Lie" feels like an ancient, elegiac folk song carried forth on a storm.
Recorded when members Jack and George Barnett were both only 22 years old, the album was voted as the Album of the Year by NME in 2010. The band later embarked on the Hidden Live tour which featured a large ensemble, a kids choir, and conductor Andre De Ridder.
Hidden [MMXX] will be available on deluxe pink vinyl, standard vinyl and digitally. On release day the band will perform XONE 1, a streamed live set with a cast of collaborators including original TNP member Thomas Hein, pianist Maria Chiara Argirio and legendary composer Henry Dagg. The performance is accessible to fans who preorder the deluxe vinyl edition of Hidden [MMXX].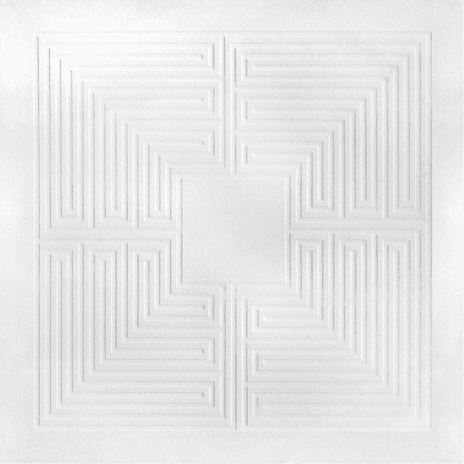 Hidden [MMXX] Tracklist
Disc 1
Time Xone
We Want War
Three Thousand
Hologram
Attack Music
Fire–Power
Orion
Canticle
Drum Courts–Where Corals Lie
White Chords
5
Disc 2
Hologram Pianos
We Want War Brass & Woodwind
5 Mallets
Hologram Chamber Mix
Drum Courts Hidden Live Paris
Irreversible­­–En Papier Hidden Live Berlin
Listen to Hidden via Spotify below.
Have something to add? Tell us!