There's a bajillion things going on in music weekly. Only want the juicy bits? Want to know just what really bewitched, bothered and bewildered AL365 staff? Go on then, scroll down!
1. Liam of 1D: "a bit of a geek," buys the blue car in Harry Potter films 
During an interview with Nick Grimshaw on BBC Radio 1, the professed Gryffindor revealed he had bought one of the fifteen blue Ford Anglias used in the filming of the Harry Potter franchise. We're certain Mr Weasley is happier with its being in Liam's back garden than flying around visible for the muggle eyes to see.
2. The Forces Awakens at the American Music Awards 2015
The theme of nerdiness continues as Star Wars made in into the Sunday night's ceremony. As the next instalment of the film nears, Han Solo himself appeared on stage to introduce Grammy-winning a cappella group Pentatonix and an orchestra performing the iconic scores.
https://www.youtube.com/watch?v=3_Hc12Lca1I
3. Zayn Malik's new direction
As One Direction are having a busy week doing album promotions, music and lifestyle magazine The Fader unveiled Zayn's big cover story. Beside his awesome new sound (upcoming single "Befour" can be heard in the background of the video below), ex-boy bander reveals 1D music "wasn't me. It was music that was already given to us, and we were told this is what is going to sell to these people". Knowing the way boybands work, this doesn't come as a surprise but it's refreshing to see Zayn break the silence while 1D is, despite their hiatus starting next March, still in their height.
4. Girls' Generation's touring as eight, stronger than ever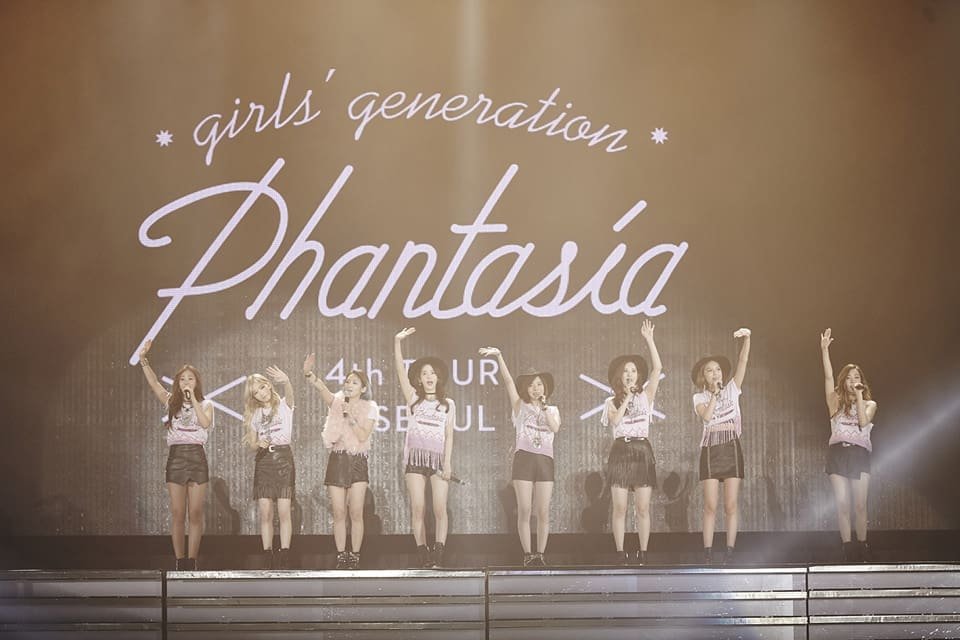 South Korea's no. 1 girl group and national treasure kicked off their 4th tour "Phantasia" this weekend in Seoul. AllKpop reports the girls had discussed with the media their teamwork after Jessica's departure, "There are a lot of happy memories when looking back at this past year." Hyoyeon then added, "We had the best teamwork this past year. It was nearly perfect."
5. Adele's 25
Really, need we say more? 
The Tobias Jesso Jr-cowritten "When We Were Young" and Bruno Mars x Adele combo "All I Ask" are definitely our current tunes.
6. Oh, Jenny, you got me on my knees
On a related note, Adele became her own impersonator ("Jenny") on the contest airing on the BBC. Changing the way she looks (with prosthetics), talks and walks, she could easily fool even her biggest fans. But this being Adele, of course, everyone realised and went "gobsmacked" as soon as she's started singing. Despite the point of the contest, this just goes to prove that Adele is truly inimitable. Check out the video down below.
Until next week, AsiaLivers!
Have something to add? Tell us!