Sam Tsui to return for Gold Jacket Tour this November!
Get ready for Internet Celebrity Sam Tsui's as he return for his Gold Jacket Tour this November in the support of his latest album Trust and new single "Gold Jacket:"
Sam Tsui debuted his own YouTube channel in 2011 and was featured on Britney Spear's official website with the cover of the song "Hold It Against Me". Tsui is known for his covering songs by popular artists including Adele, Britney Spears, Justin Timberlake and many more.
While Studying at Yale University, Tsui was able to utilize tools of the digital music age to independently create an internationally popular channel and brand, garnering him on TV shows and magazine appearances, including Oprah Show, Ellen Show, and brand partnerships like Oprah Show, Kia, Ellen, McDonalds and Samsung. Turning YouTube success, he has toured through out the US, Asia and Australia with further plans for more touring in 2019
Thanks to HUNNIE.
Asia Tour Dates:
November 14 – Bolgatty palace, Kerala, India
November 16 – MIECC, Kuala Lumpur, Malaysia
November 21 – Legacy Taipei, Taiwan
December 12 – Mao Livehouse, Beijing, China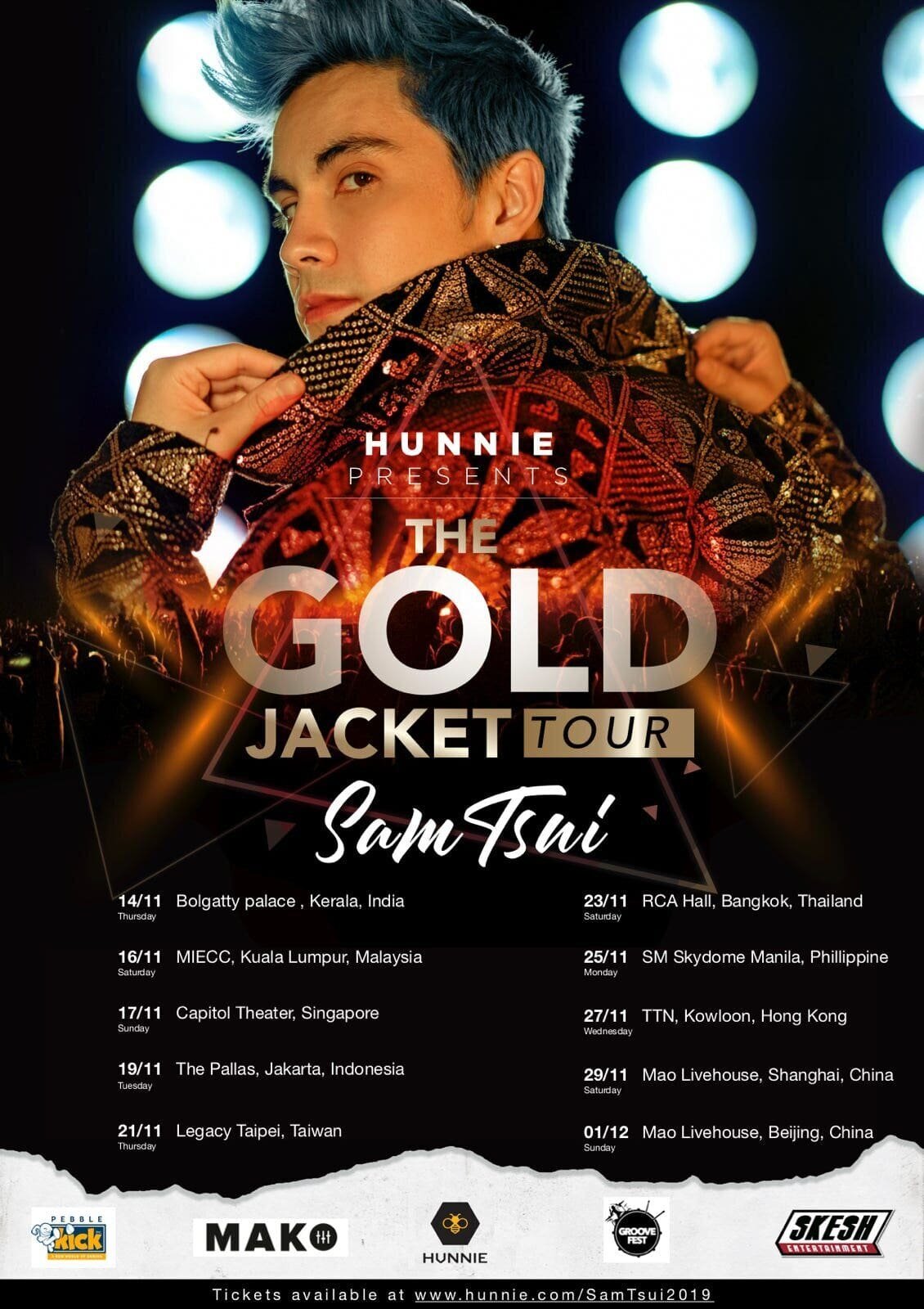 Have something to add? Tell us!