Volume down your Arctic Monkeys playlist and hear our selected artists out for some eccentric tunes that will deliver you a fascinating escape from your daily listening routines. YUNGBLUD, Sam Fender, BONES(UK), The Pale White and many more. Meet these lads and lasses of the 21st-century rock music industry.
Getting bored with your old British rockers on your playlist? Well, we are beyond delightful to introduce some of the names that are worth adding to your playlist. From alternative sounds to some industrial tunes, here, let's put your headphones on and sink in deep with these rising artists. (Of course, after this if you feel like going back to you AM playlist, then that's fine.)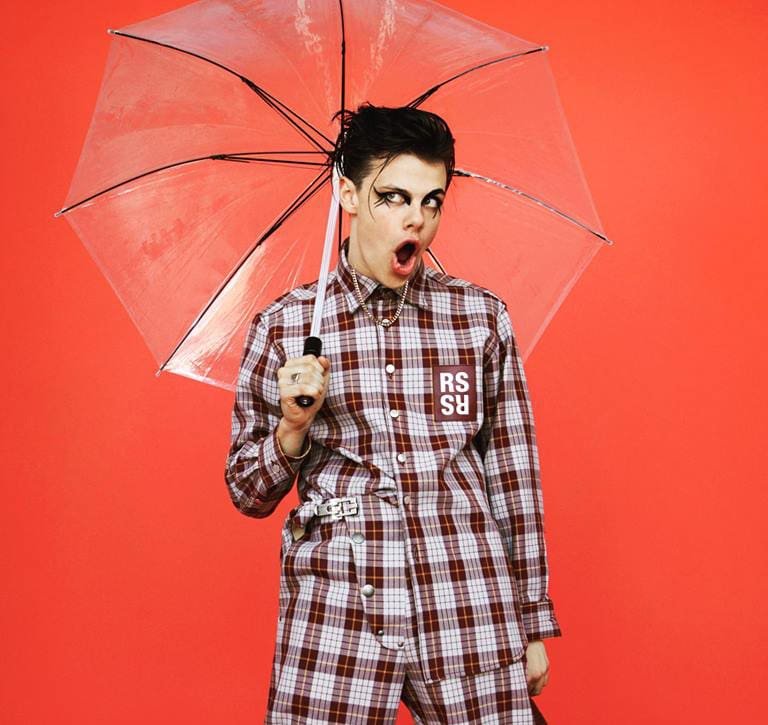 YUNGBLUD
The perfect blends of insanity and coolness appear on the work and the appearance of this young English alt-rocker YUNGBLUD aka Dominic Harrison. Since debuting in 2017, he has been presenting himself through his songs as "socially conscious artist unafraid of delivering genre-bending protest songs." His lyrics speaks profoundly about political and social matters, combining with his raw, provocative and invigorating energy, this teenage boy earns big potential to grow. Plus, he gives us a feeling of the teenage Joker from Gotham running wildly in the music scene. You can try out his recently released debut album 21st Century Liability.
Follow YUNGBLUD on YouTube, Facebook and Spotify.
---
Sam Fender
Debuted in 2017 with "Play God", Sam Fender is known for his lyrics filled with the honestly touching and heartbreaking truth that wake the listeners up with that kind of melody that calls to your heart and emotions. His songs represent and reflect the various subjects in the society. And yes, gut-wrenching truth is one of them. Fender is a very talented yet still too underrated singer-songwriter even though he has spent 2018 performing across UK and Europe. We do believe that he deserves way more attention. We are looking forward to his new releases and tour this year.
Follow Sam Fender on YouTube, Facebook and Spotify
---
The Pale White
Originally from New Castle, the band burst on the indie rock scene with debut track "Reaction" in early 2017. Comprising of 4 members; the Hope brothers—Adam and Jack, together with an old friend Tom Booth, the band started to secure top places in music charts across UK. Moreover, they've been receiving a warm welcome from the likes of NME, Radio X, MTV, BBC Radio 1 and more. Well, Reading & Leeds and Glastonbury have seen them play already.
"One of UK rock's most thrilling newcomers."

—NME
Follow The Pale White on YouTube, Facebook and Spotify
---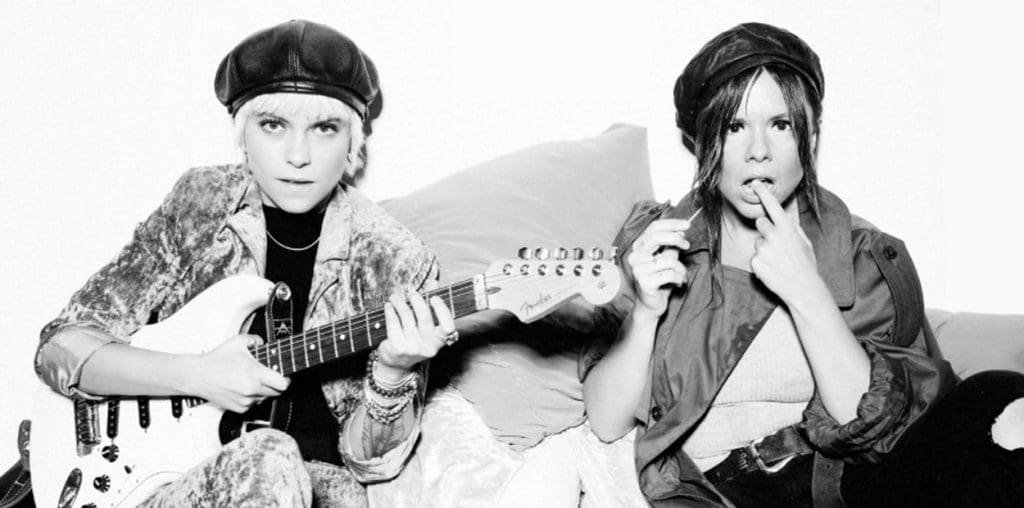 BONES (UK)
Here we brought to out artists No.4. Ladies and gentlemen, let's meet our female duo from London. Comprising of Rosie (singer) and Carmen (guitar), the two have been killing it in not just only their home but also the US with their "Future Rock" coolness. Well, as NYLON said…
"This is Trent Reznor-level cool. BONES is doing the whole damn thing, middle fingers to the sky and in full control of their work. Rock on."

— NYLON
To prove the evidence of their innovatively provocative music, we recommend you "Creature", "I'm Afraid of Americans" and "Pretty Waste". Why not try them out yourself?
Follow BONES (UK) on YouTube, Facebook, Spotify
---
VANT
Well, VANT is a British Punk Rock band, led by pastel pink hair lad, Mattie Vant. Debuting in 2015 with a single called "Parasite", VANT immediately caught the attention of records label Parlophone, who without any second of doubt, signed them. Since then, the band were in festivals and having a big time pulling off their own gigs. Anyhow, VANT decided to end their garage punk sound in 2017 and declared their hiatus. However, VANT have planned to reincarnate this year (2019) with some surprising tunes and tour.
Follow VANT on YouTube, Facebook and Spotify
---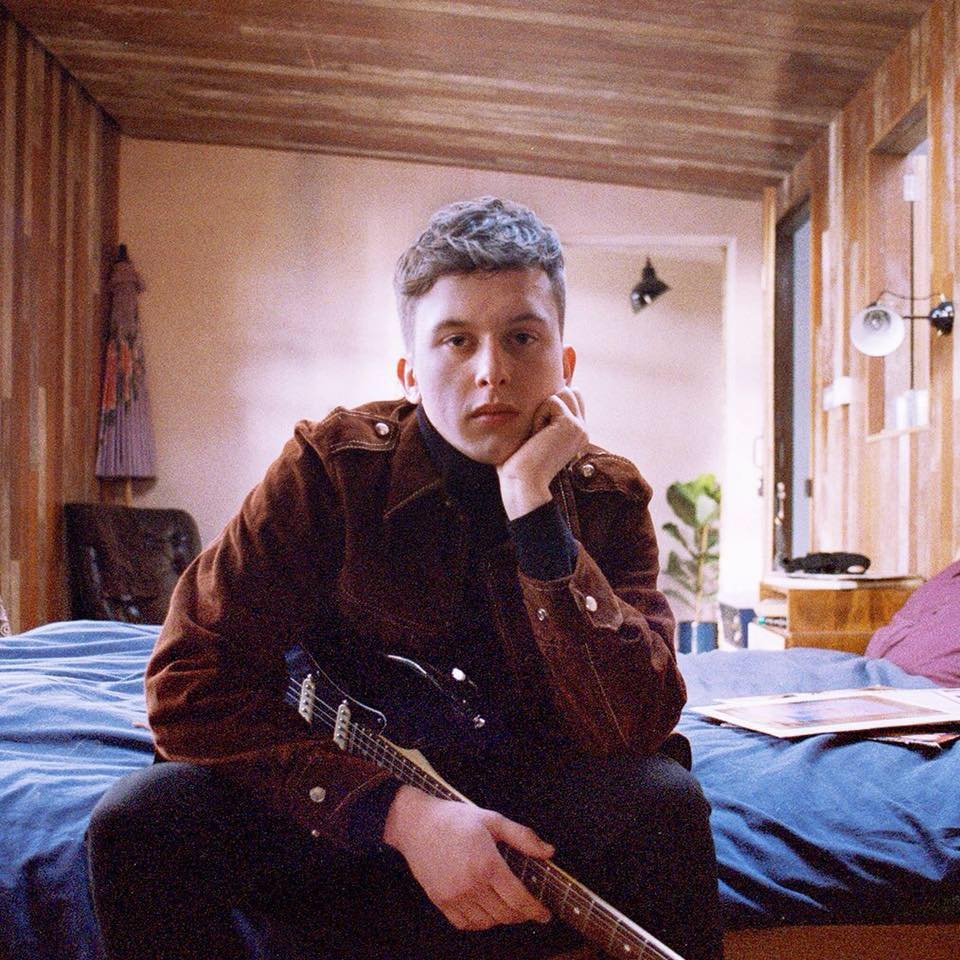 Ten Tonnes
George Ezra's brother Ethan Barnett aka Ten Tonnes have embarked on the music industry officially with his quality self-produced EP—Lucy in 2016. Different from Ezra's folk and blues-inspired music, Ten Tonnes turns to rock music, well, sounds more rock than Ezra's. And he's a total badass at making his own tunes, guaranteed by the growing numbers of his followers on music streaming and social media. Plus, his debut studio album is coming out this April!
Follow Ten Tonnes on YouTube, Facebook and Spotify
---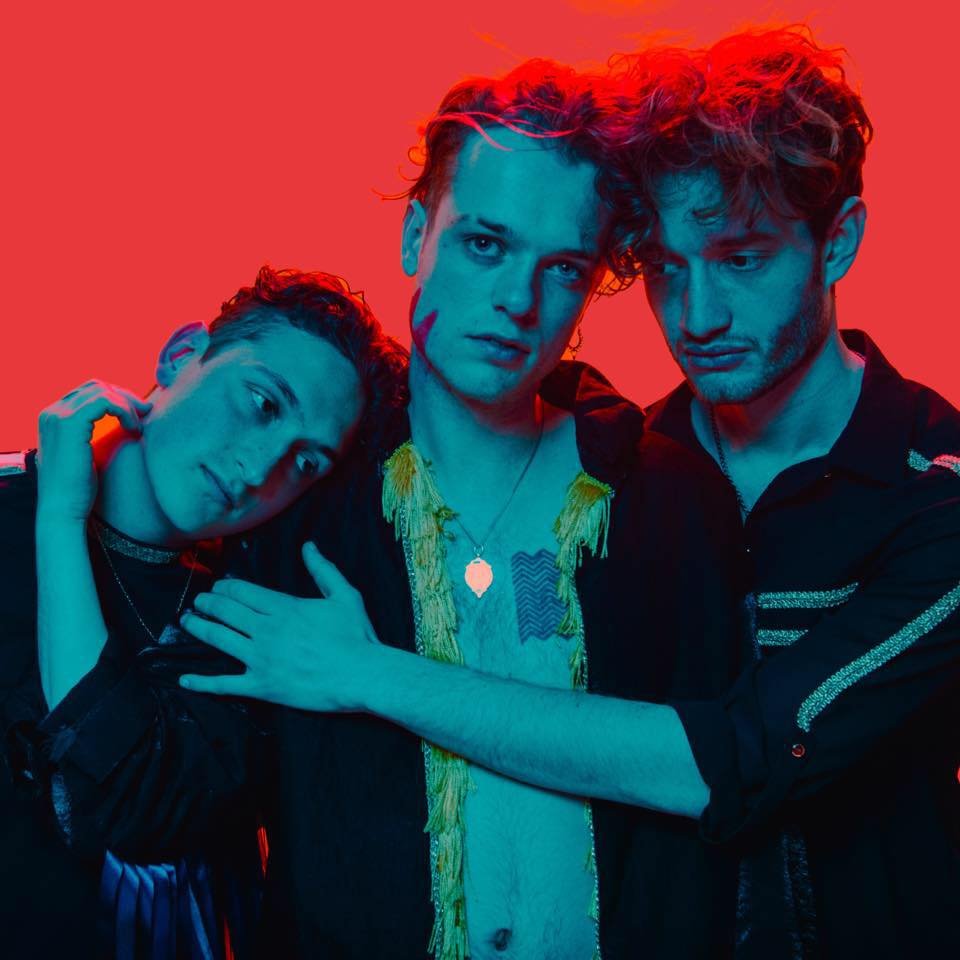 King No-One
Formed in 2013, the York-based band have gained the world's recognition through the tracks like "Alcatraz", "Antichrist" and "Two Islands". Moreover, King No-One has been making the live scene amazed with their vigorous performances. The number of fans in UK is growing astoundingly. Well, for the sound of the band, to paint you a clearer picture, some of the songs can remind you of Blossoms', but with deeper and darker tunes. Therefore, if you are a fan of Blossoms, we think that King No-One will be your new favourite. 
Follow King No-One on YouTube, Facebook and Spotify
Why don't you share us what else's on your playlist? Any recommendation?
Read more on our AsiaLive Introduces click here.
Have something to add? Tell us!