The brilliant self-taught producer and multi-instrumentalist from New York Mac Ayres confirms his Asia leg for Something To Feel Tour. The schedule includes Indonesia, Singapore, Malaysia, Thailand The Philippines and more.
See also: The Internet to make Bangkok debut with Hive Mind Tour
A brilliant American musicmaker will be touring in Asia in March as to support his debut studio effort Something To Feel. 
According to Ayres's confirmed schedule, he'll swing by Southeast Asian cities— Jakarta, Singapore, Kuala Lumpur, Bangkok (Live Arena) and Makati City on March 2,3,5,6 and 10, respectively.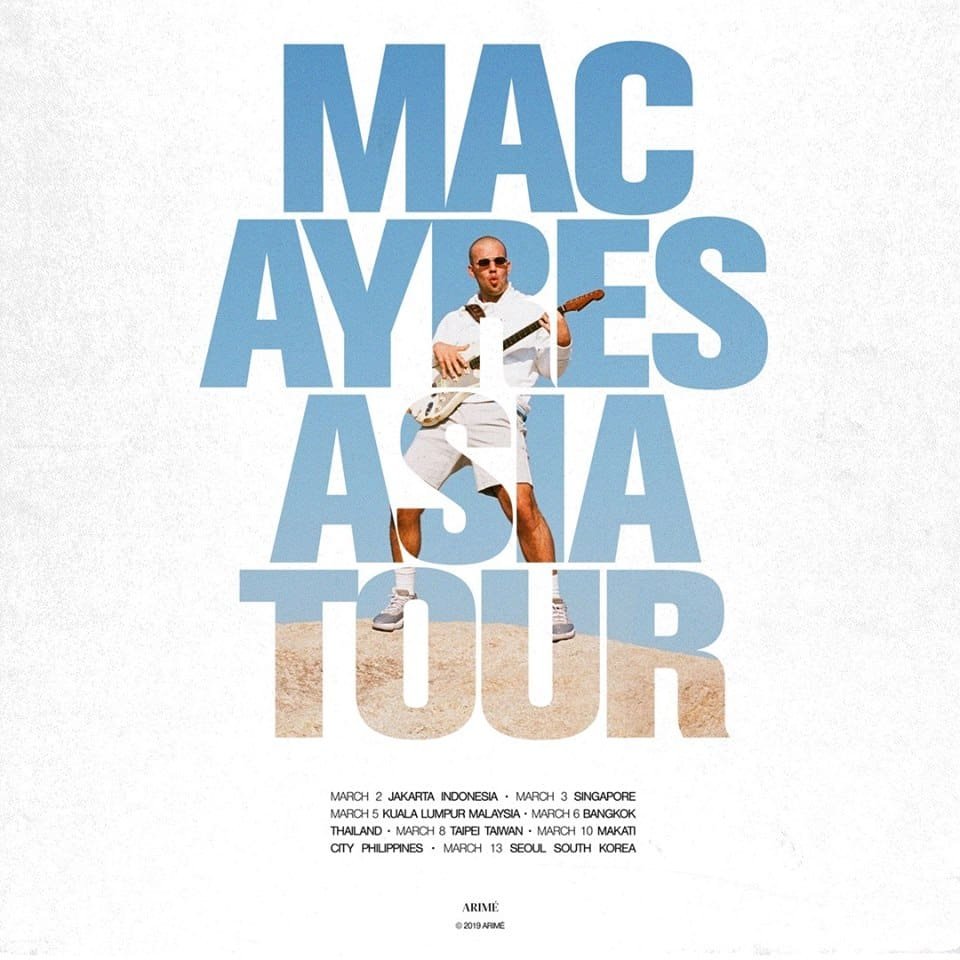 Alongside these cities, we will also stop by Taipei and Seoul.
See also: Honne announce full Asia tour schedules
For tickets details, only Bangkok show is announced. HAVE YOU HEARD? will sell the tickets tomorrow (Jan 23) through Ticketmelon. Prices are 990 (early bird) / 1,290 (advance).
Have something to add? Tell us!