Charlie Puth made his Asia debut back in October 2015 on the stage of Manila's Eastwood Mall. Less than a year later, the rising hitmaker returns with a full-on headlining tour in 7 different Asian cities, including a high-profile appearance at Japan's Summer Sonic, which will be the star's first major music festival outside the US.
Speaking to us in a hectic afternoon before his first show in Bangkok, the Grammy-nominated singer-songwriter from New Jersey thought the second visit to Asia was sooner than normally is with artists but well-deserved, given how fast things have been happening for him.
In between wrapping up the European leg of Nine Track Mind Tour and performing at various American festivals, Puth announced twenty-nine dates for brand new We Don't Talk Tour. "But the first thing I'm going to do after my final show here is… sleep!" the star exclaimed. "I've been so jet-lagged. This is actually the first day that I haven't been jet-lagged in a while."
"Don't get me wrong, I love performing for all my fans, but sleep is important for me to live and continue to be inspired and make and play music for everybody!"
And committed he is to that last part. Amidst this tight schedule of international traveling and press promos, if not taking a life-sustaining power nap, Puth said he just does vocal exercises during downtime before each show, "Your voice is a muscle. Like your arms, you have to work out if you want to be big and strong. So I usually do a series of exercises." He went on to demonstrate a couple of vocal warm-ups before adding that because of his pitch perfect talent, he doesn't need a piano for reference, "So I can just do all this when I'm in the car ride over and annoy everybody."
For fear of unproductivity, he also hasn't caught a single Pokémon yet despite being a huge fan of the animé series growing up. "I used to be really addicted. Like, the cards. I used to have all these folders of holographic Mew Twos, Mews, Charizards, Charmanders and so on. Now I'm starting to miss it! If I played Pokémon Go, I'm going to be addicted again."
Track mind
From the title of his debut album Nine Track Mind, we can take a hint the guy's head is constantly brim with song ideas. "It's a direct description about my mind. I can compose songs in my head. For instance, I wrote 'We Don't Talk Anymore' completely in my head. I just have many musical thoughts going on in my head all the time that I wanted to make an album about my mind."
It sure helps when that melodious mind is of a perceptive person. "I'm constantly inspired by my surroundings. That's how I write music. Say, if I go to Vermont, I'll walk around the forest and be around nice-smelling things, and I'll literally think of a song in my head."
As for the Nine part? "Well, 'nine' rhymes with 'mind' so that's how it happened."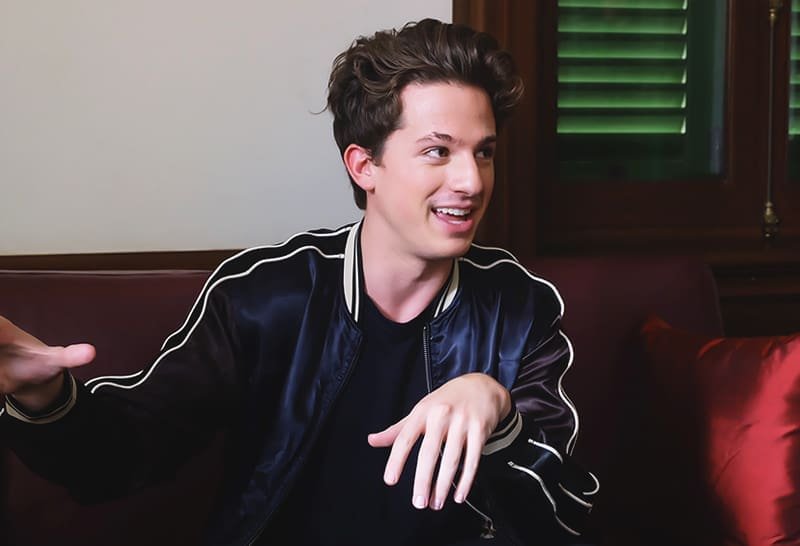 When asked which aspect of the being in the industry he enjoys the most, Puth replied after giving some thought, "I would say I like producing the most. I love being behind the scene, making the drums, putting things together for the whole album. But now I'm also starting to learn to like performing just as much. I'm not going to say much more, but just as a much as producing. I didn't really performing because I was not used to it. Now I'm starting to get a hang of it."
"Humble" success
Puth's life hasn't been the same again since becoming a viral star in 2011 for making YouTube covers. In the following year, he appeared on The Ellen DeGeneres Show, which he considers his first big break.
But the real life-changing moment, he recalled, was "when I first heard 'See You Again' on my hometown radio station. That was the first station I heard it on. That song obviously became a worldwide success. It's the first song that people know me by and it'll probably be the song that I close my shows with forever."
At 24 and already having the best-selling single of the year to his name, Puth doesn't let his success go to his head nor change the way he works. "It's not like I received it at such a young age, where it went to my head and now I'm out of control. It didn't happen overnight for me," he explained. "It was persistent. It was skipping class, saving up money to New York City, pitching records to labels there, waiting outside the label doors and not being let in, calling the head of record labels, and pretending to my own manager."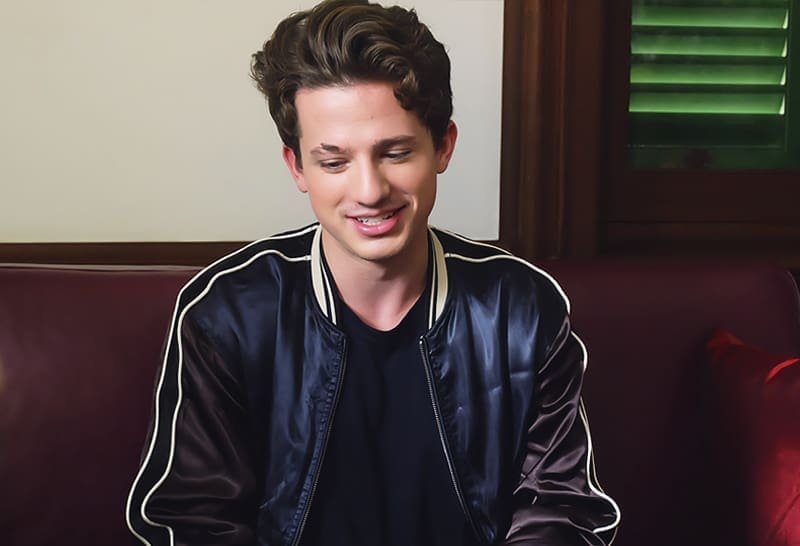 "It was a very humbling experience getting to what I consider not even the top yet. I think I'm 25 percent there. When I can sell out Taylor Swift's number, then I'll start to think, okay, maybe I'm getting somewhere. But right now I'm still in an uphill battle."
If anything, his achievements so far is what keeps him going. "My biggest goal is to write as many number ones as Max Martin (Swedish producer behind "I Want It That Way", "Blank Space", "Can't Feel My Face" and more). So I've had many number ones but I want another number one. Then after that I want another number one. And then I wanna buy a house and write another number one in there. The next number one will buy another house and so will the next one. Then I'm not gonna tell anyone where I live and I'm just gonna make number ones everywhere."
A joke? A promise? Sitting there, seeing Puth put it with so much gravity, and knowing now that he can literally hear new hits in the air, we think he might just be able to do it in a 5 years' time.
The future
While Puth didn't let us in on the details on his next album and the two songs he'd already recorded for it, the classically-trained Berklee graduate suggested fans can expect to hear more jazz and classical elements in his music. "My whole goal is to secretly sneak jazz and classical music into pop music, kind of trick people into liking jazz again because, well, in France everybody listens to jazz and people in Thailand love jazz, too, but not enough people appreciate it. Maybe they silently do but I'm trying to spread the word about jazz and classical music because they're literally where everything has come from."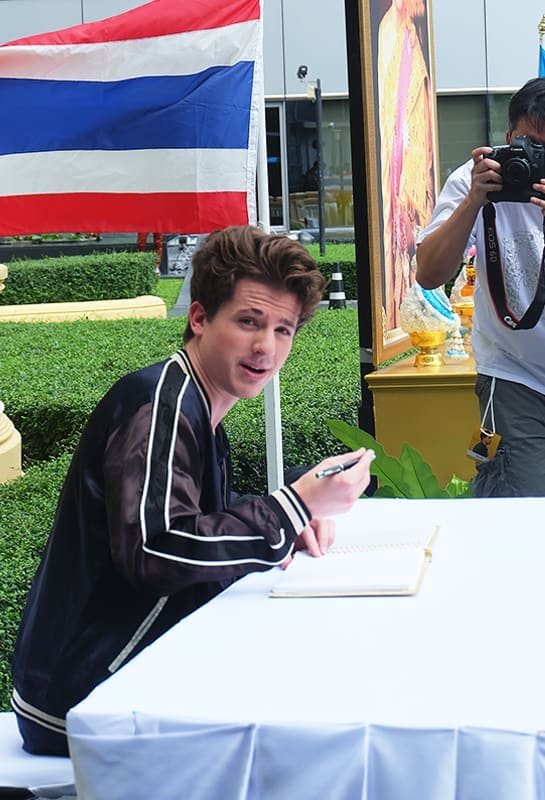 We won't be surprised if more high-profile collaborations are in the pipeline. Puth revealed Ariana Grande, Zayn, Michael Bolton and Boyz II Men are some of the artists he'd love to work with. "They're fantastically talented. I'd love to collaborate with anyone who's making really different stuff and pushing the boundaries."
Considering his previous dream-team collaborations with Wiz Khalifa, Meghan Trainor and Selena Gomez, we say anything is possible.
For aspiring artists out there, and still for himself, persistence is key. "When people say no, you say, 'okay, I respect your opinion but you're wrong. I'm gonna continue doing things my way'. And when someone says that you can't do something, you don't hold a big ball of arrogance when you eventually do what they doubt you. You don't rub it in their face. You still remain friendly with them but just realise you've made yourself proud, give yourself a silent pat on the shoulder, and know that you're there for a reason."
Read more exclusive interviews with your favourite artists here.
Have something to add? Tell us!