Far East Movement was all about their Dirty Bass performing at Ztudio Live Hall, RCA last Thursday night. The crowd went wild as Kev Nish, Prohgress and DJ Virman hit the busy clubbers' haven and threw down an epic set of 33 songs. But before the all the jumping, thumping and crowdsurfing, we got to catch up with the guys during their pre-show hours. Check out the exclusive content below as we walk you through their day in the city of BKK.
1:00 p.m. ICN → BKK. Far East Movement arrive from Seoul, where they performed just the night before. The guys are definitely surprised and delighted to have fans welcoming and showering them with gifts.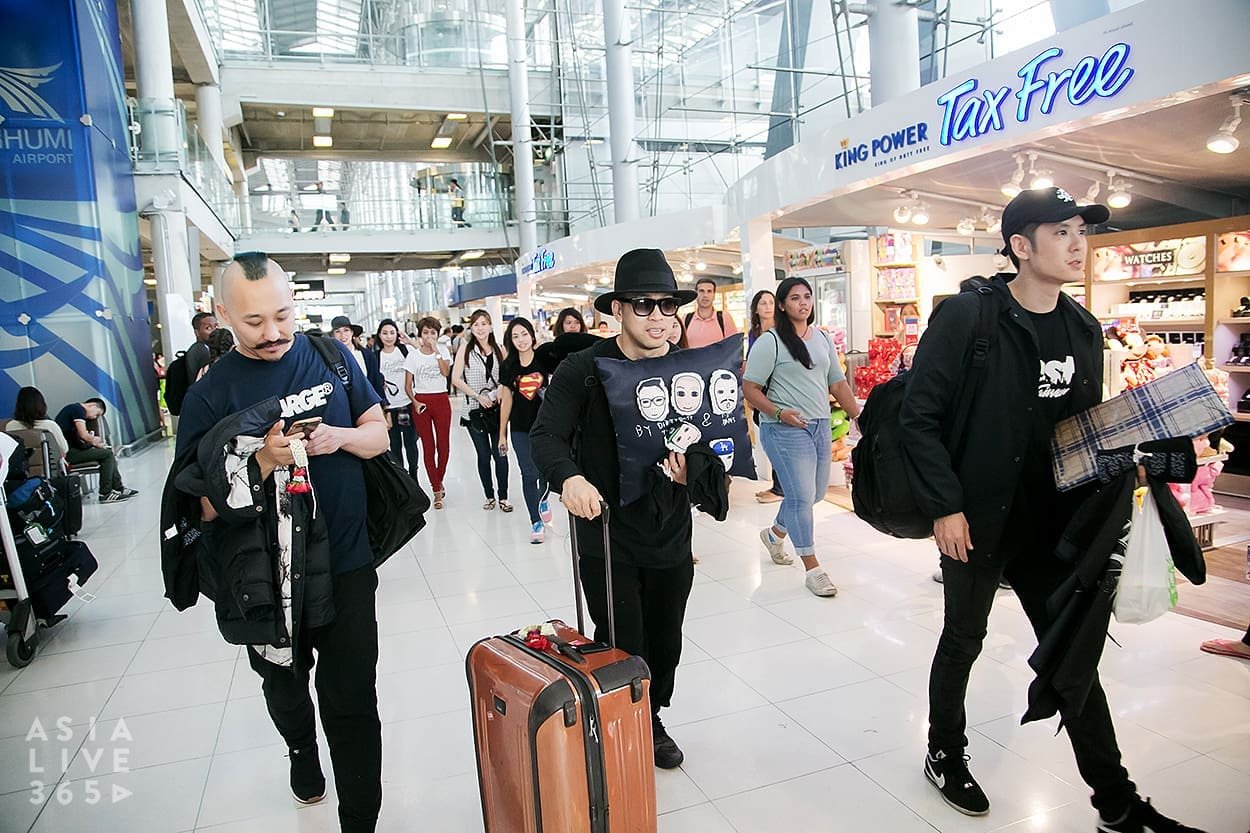 2:20 p.m. Receive warm greetings and a celebratory toast from VIE Boutique Hotel.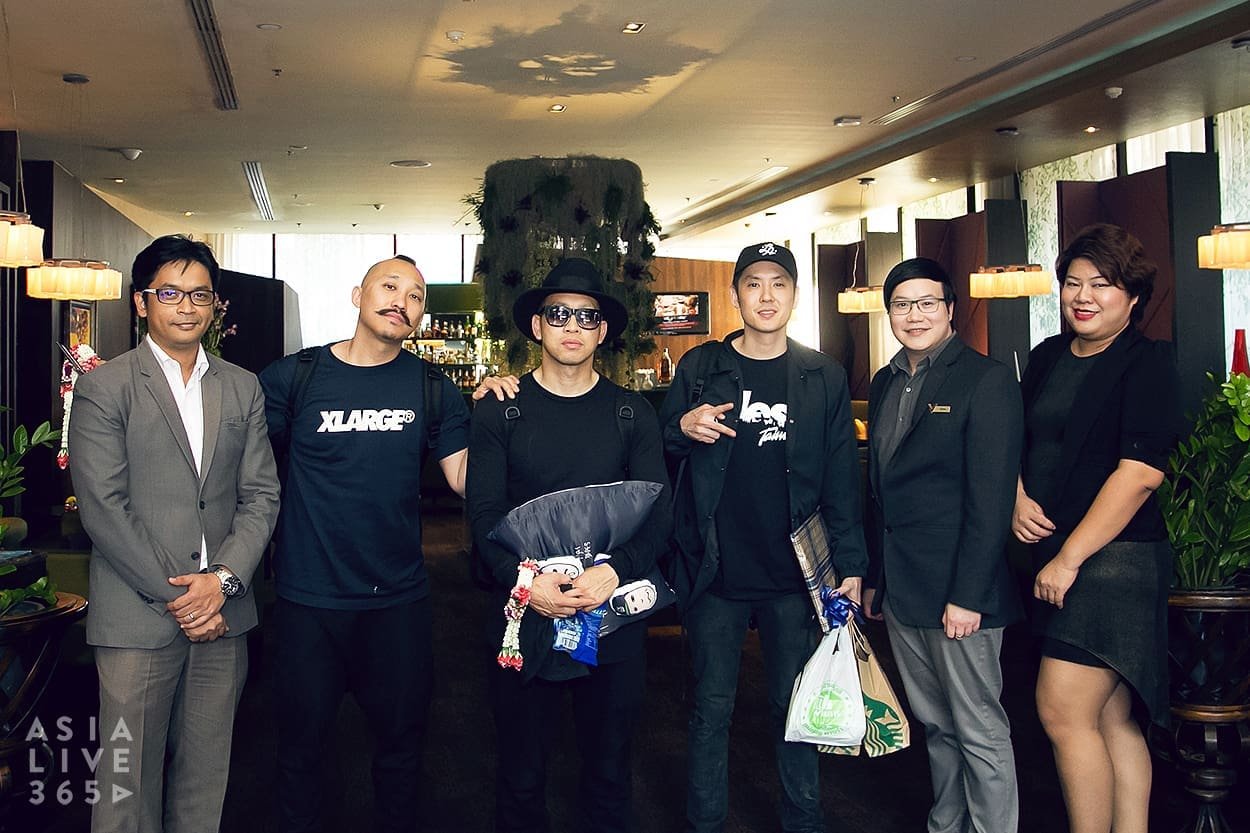 4:33 p.m. Contrary to the popular lyrics (and quotes from a certain cult sci-fi film), where we're going we definitely need roads. And the roads being in Bangkok, the crew's a bit behind schedule for filming a footage for the Tourism Authority of Thailand on this Tuk Tuk. What a ride!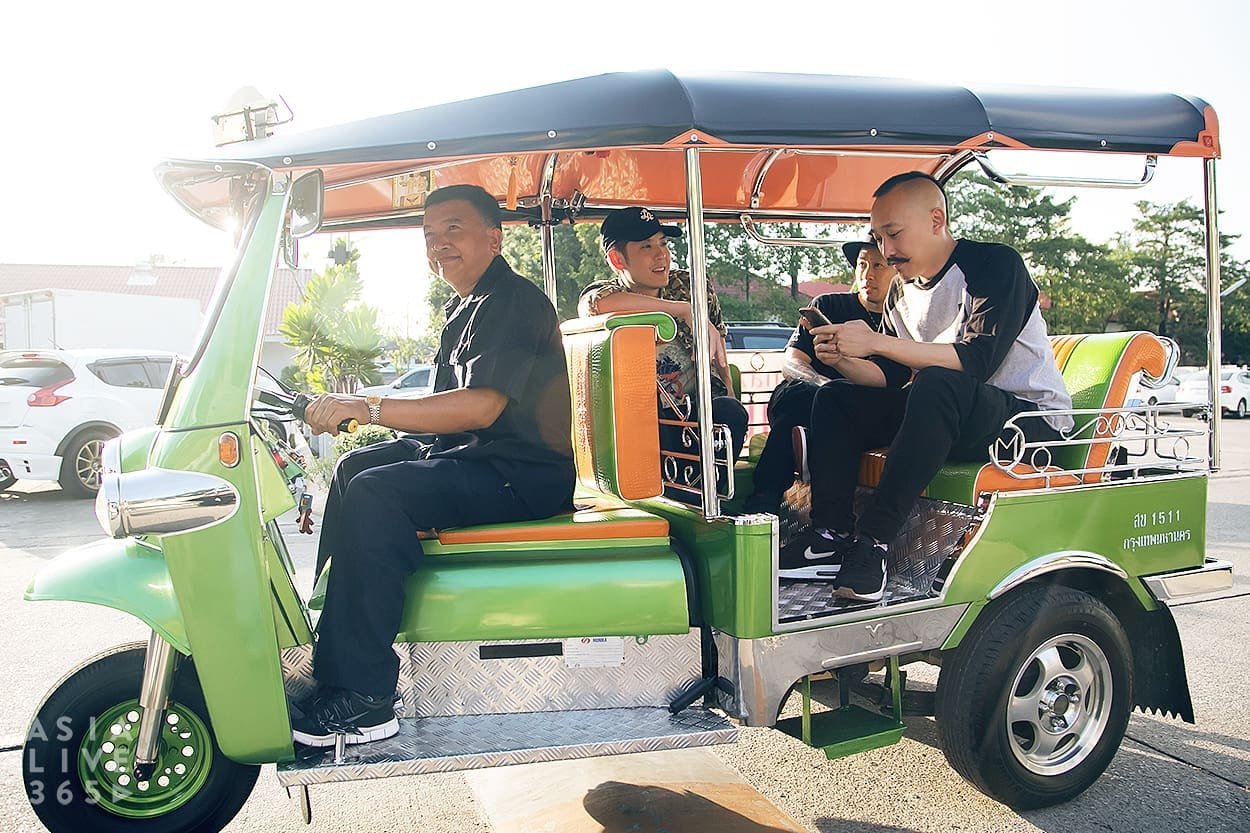 4:43 p.m. The guys visit Khongsittha Muay Thai Gym for a comprehensive boxing lesson from professionals and founder Matthew Deane Chanthavanij himself. But first, a proper, personalised attire.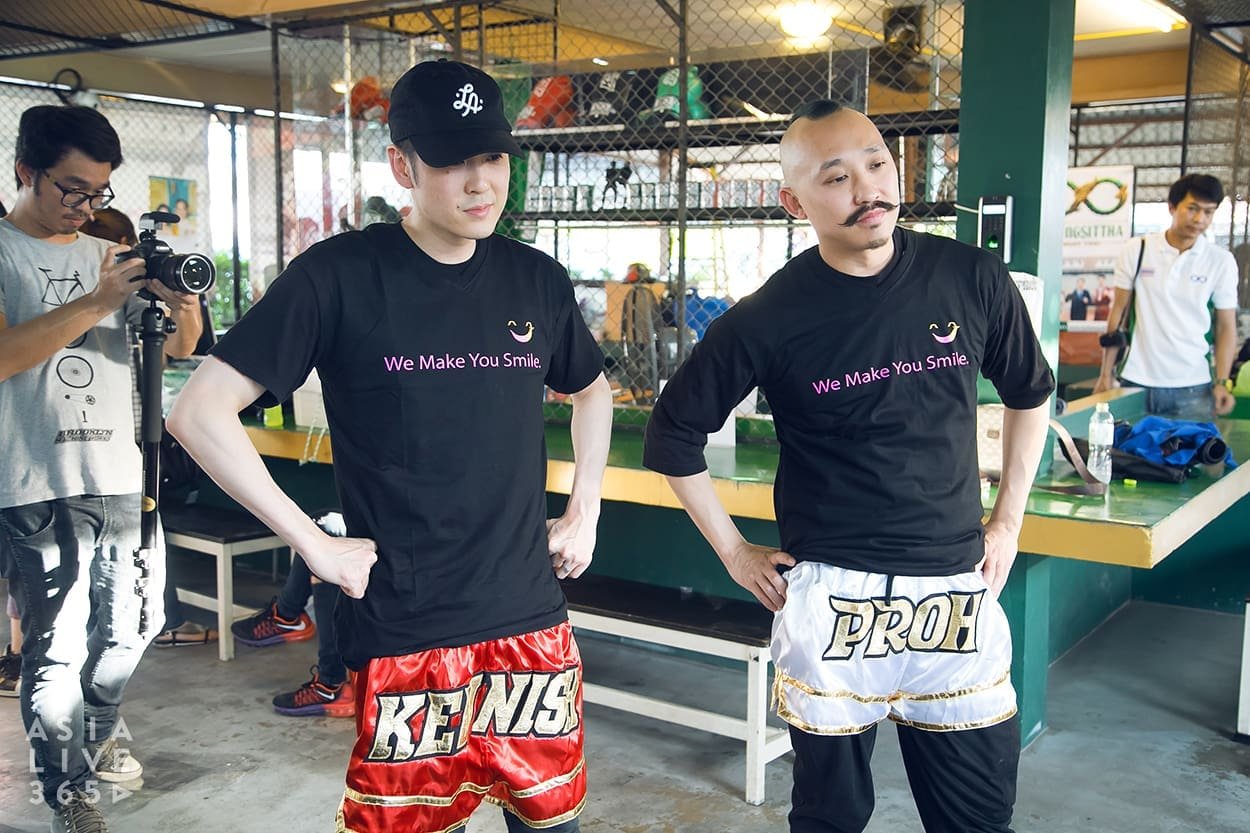 4:50 p.m. Lesson commences!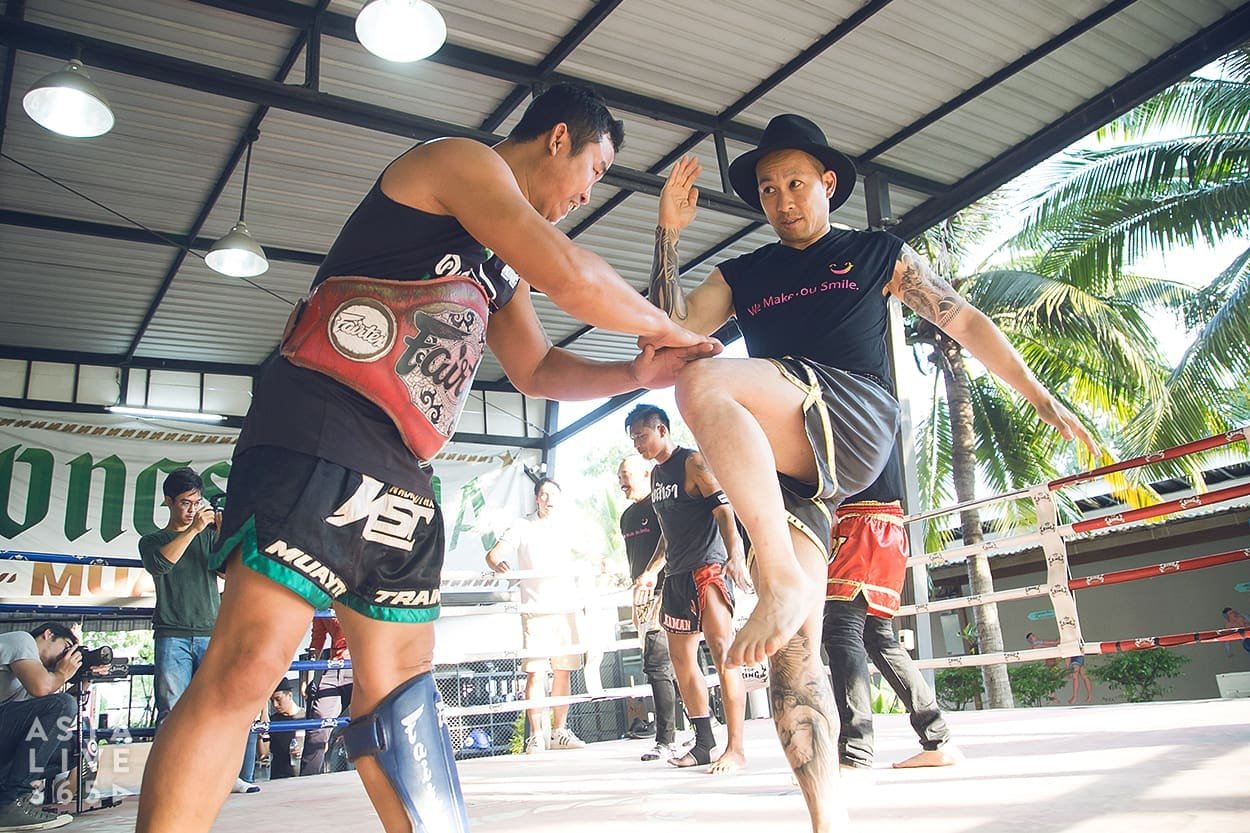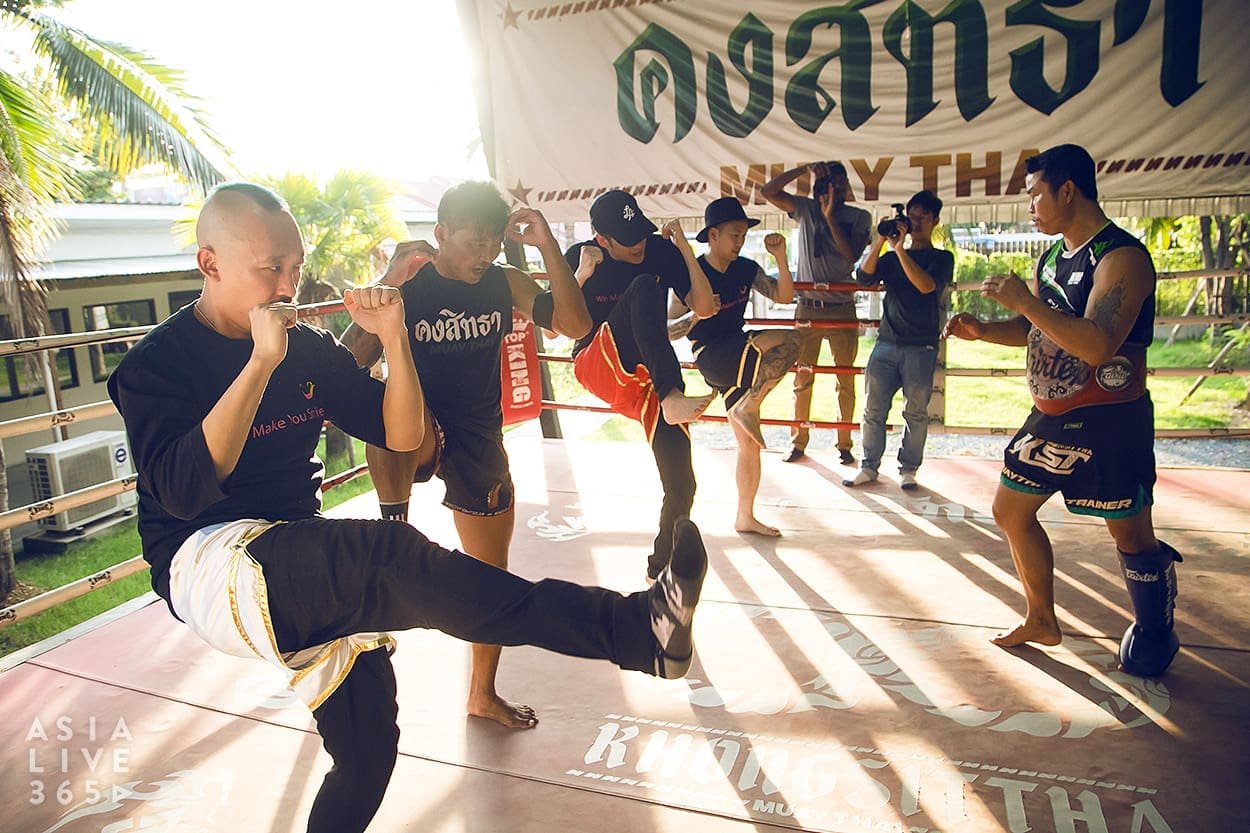 6:03 p.m. The crew hit the venue for a setup and soundcheck.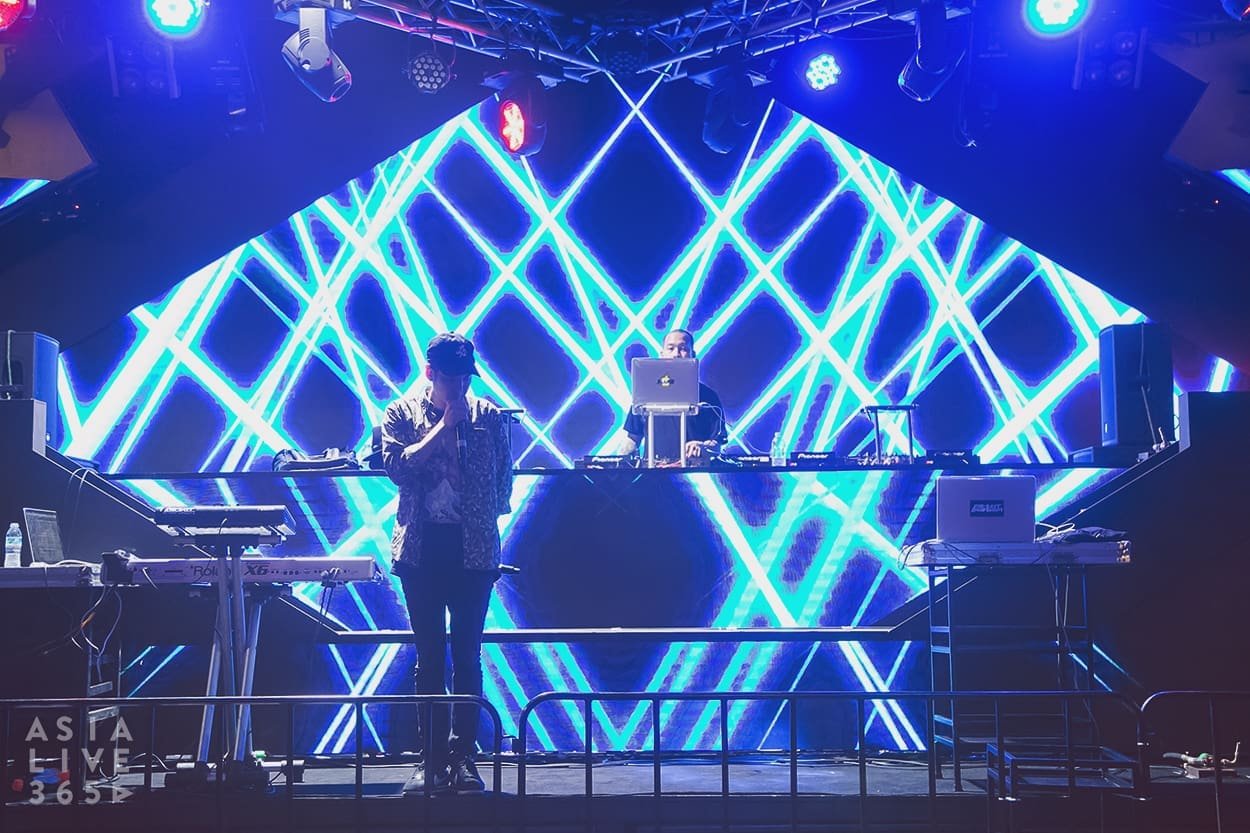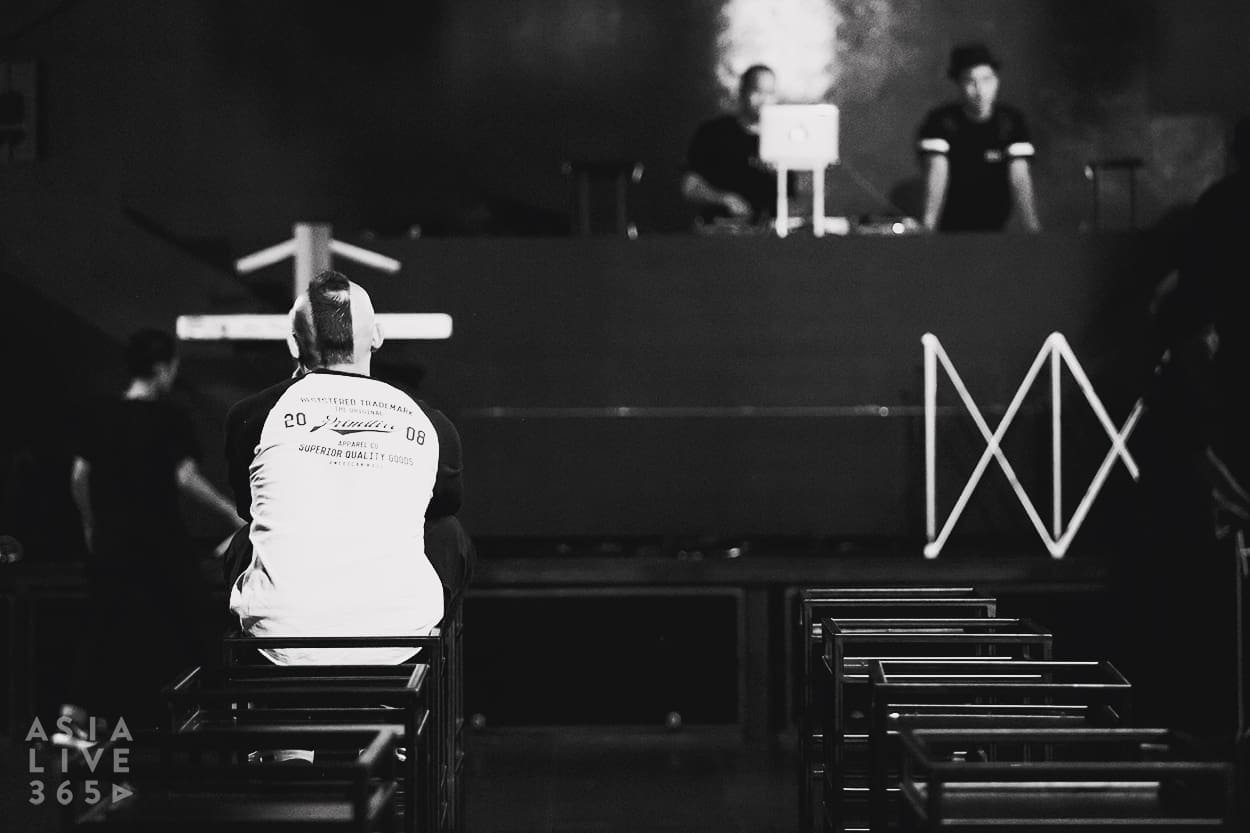 7:02 p.m. Everyone's heading back to the hotel. Time to dine and wind down.
9:13 p.m. Kev Nish flaunts us his new cut. And you're about to see it in 3… 2…
11:42 p.m. Industry insiders and lucky fans line up for a meet and greet session backstage.
12.10 a.m. Showtime! As Kev Nish greeted the crowd with "BKK!!!" and the iconic line "Popping bottles in the ice, like a blizzard" from "Like A G6" start to blast the venue, we know some serious sh*t is about to go down.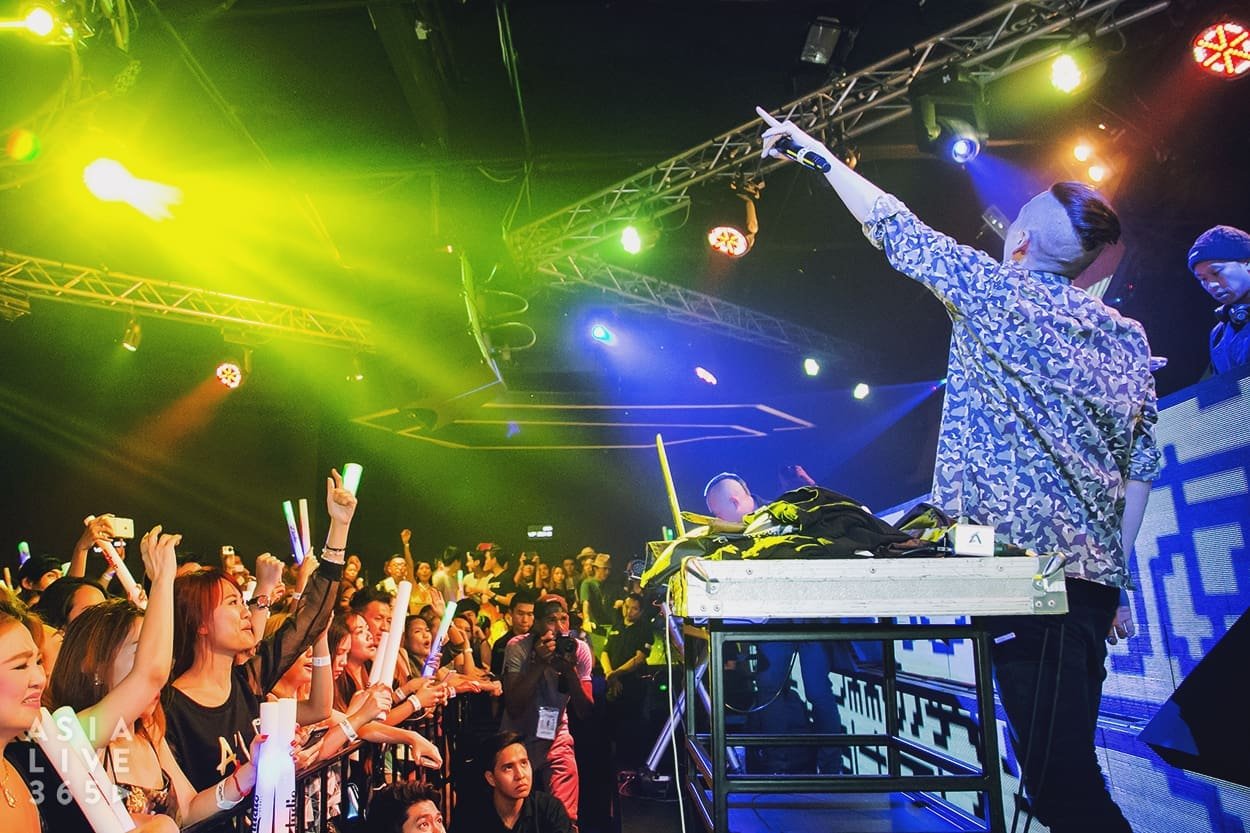 Our props to Virman who's putting on his best show despite having caught a cold.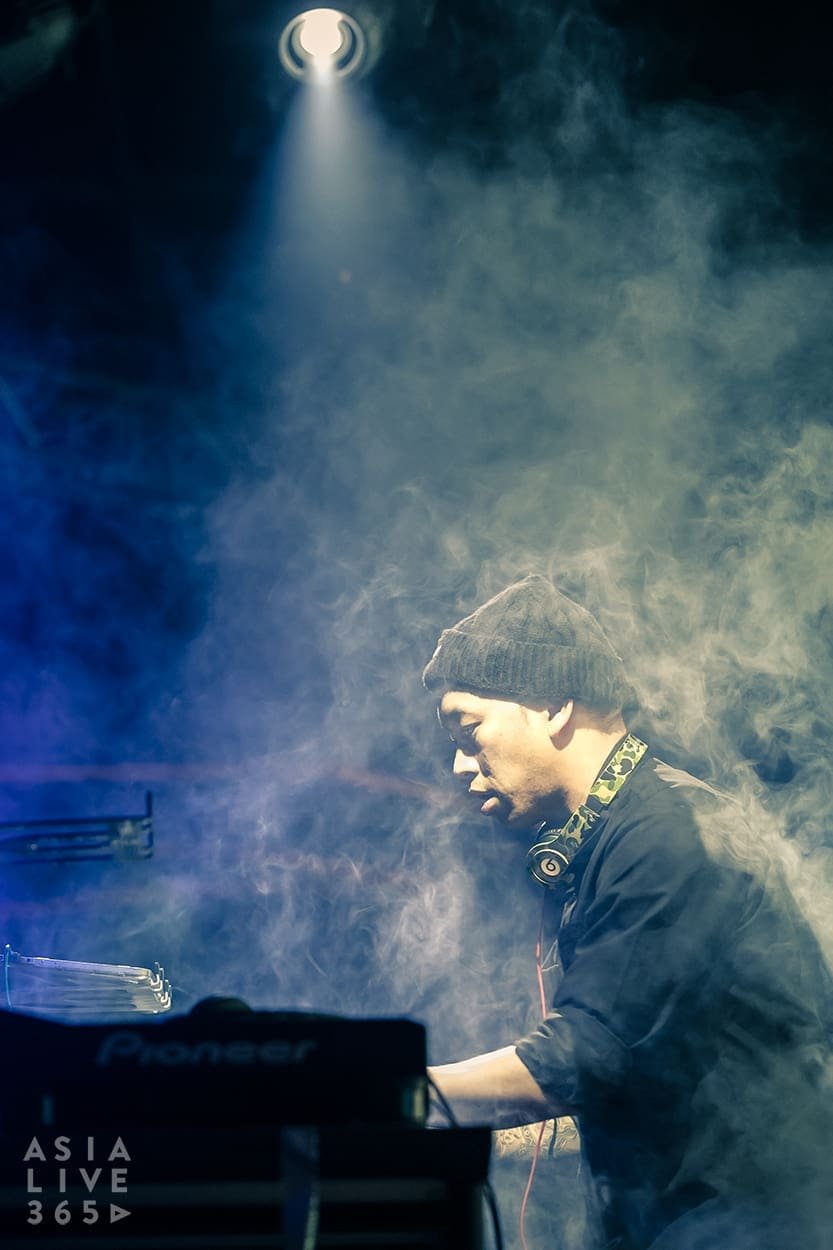 12:34 a.m. "We're gonna take it higher!" cries Kev Nish. (Presumably with a giant rubber duck).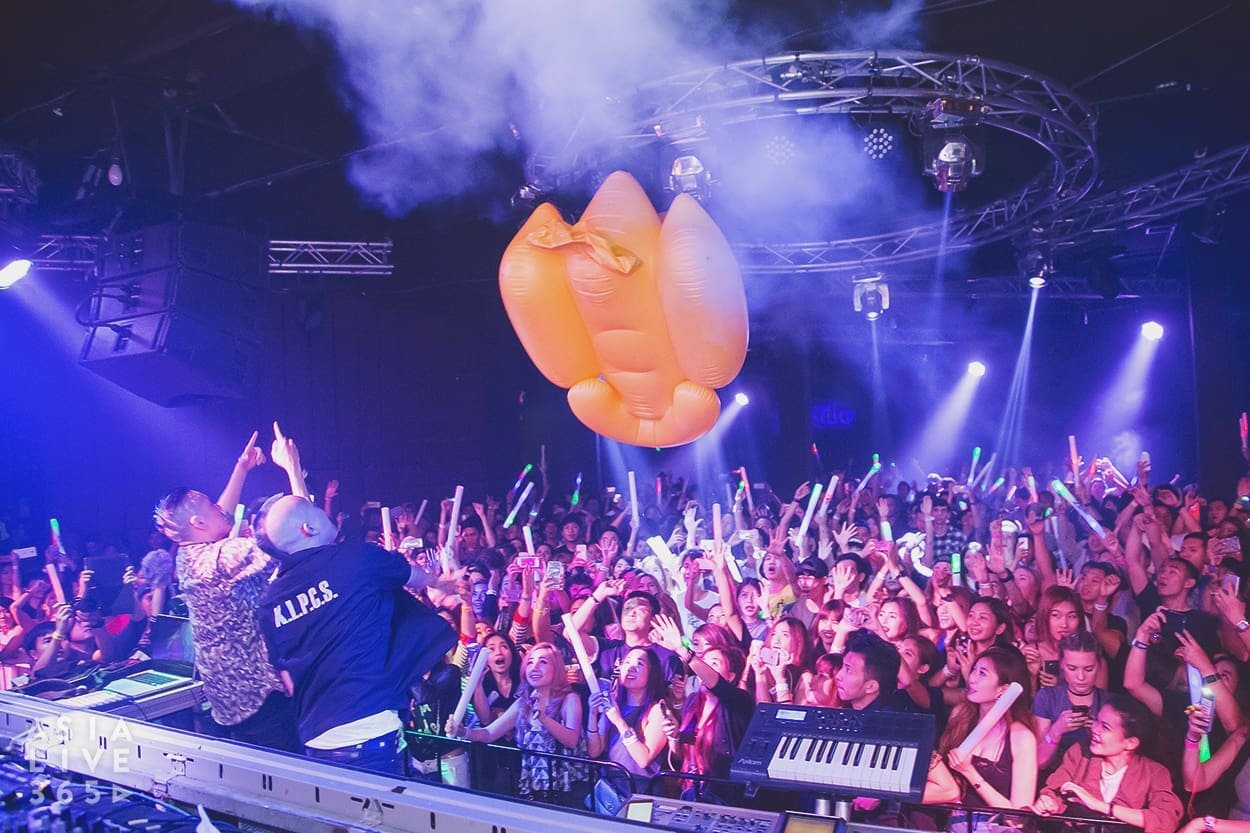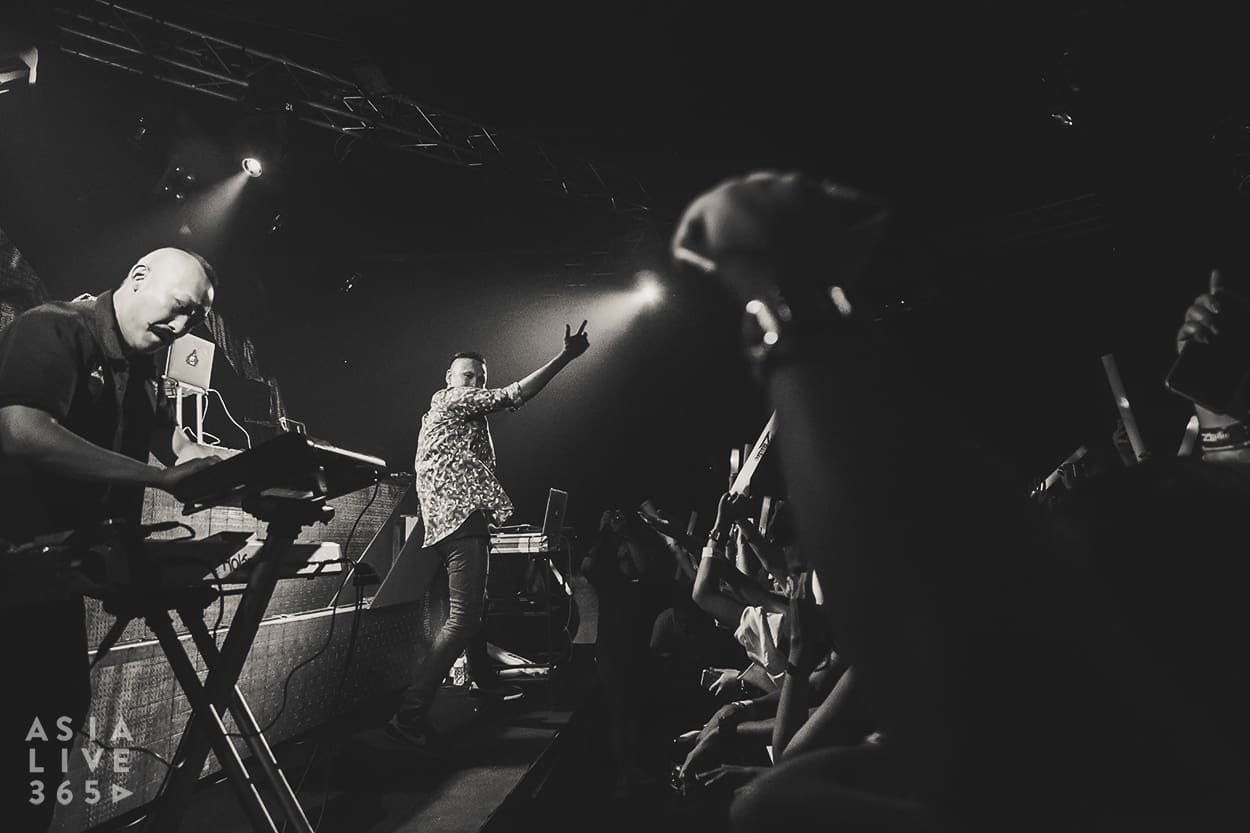 01:14 a.m. It's definitely now during "Turn Up The Love x Spaceman" that the crowd sing the loudest.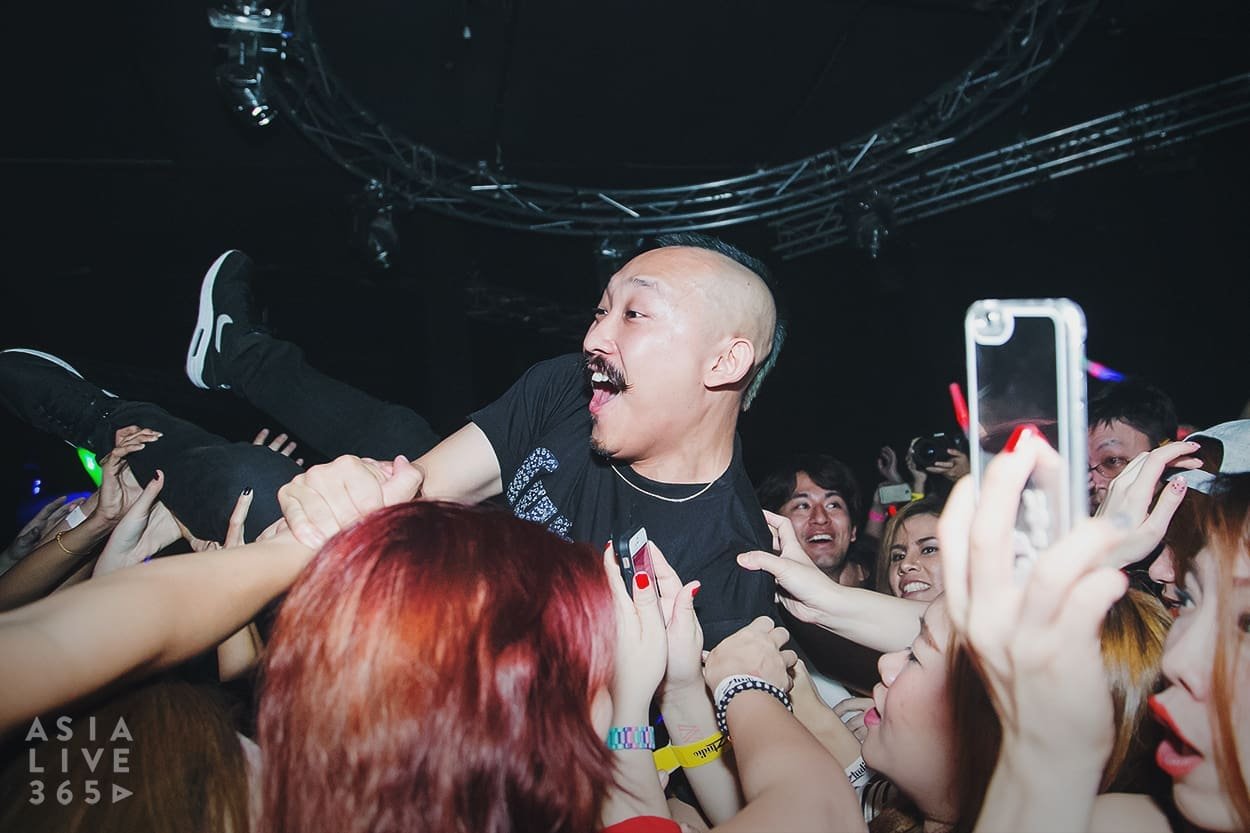 01:32 a.m. The set's wrapped up with Martin Garrix and Tiësto's "The Only Way Is Up" remix.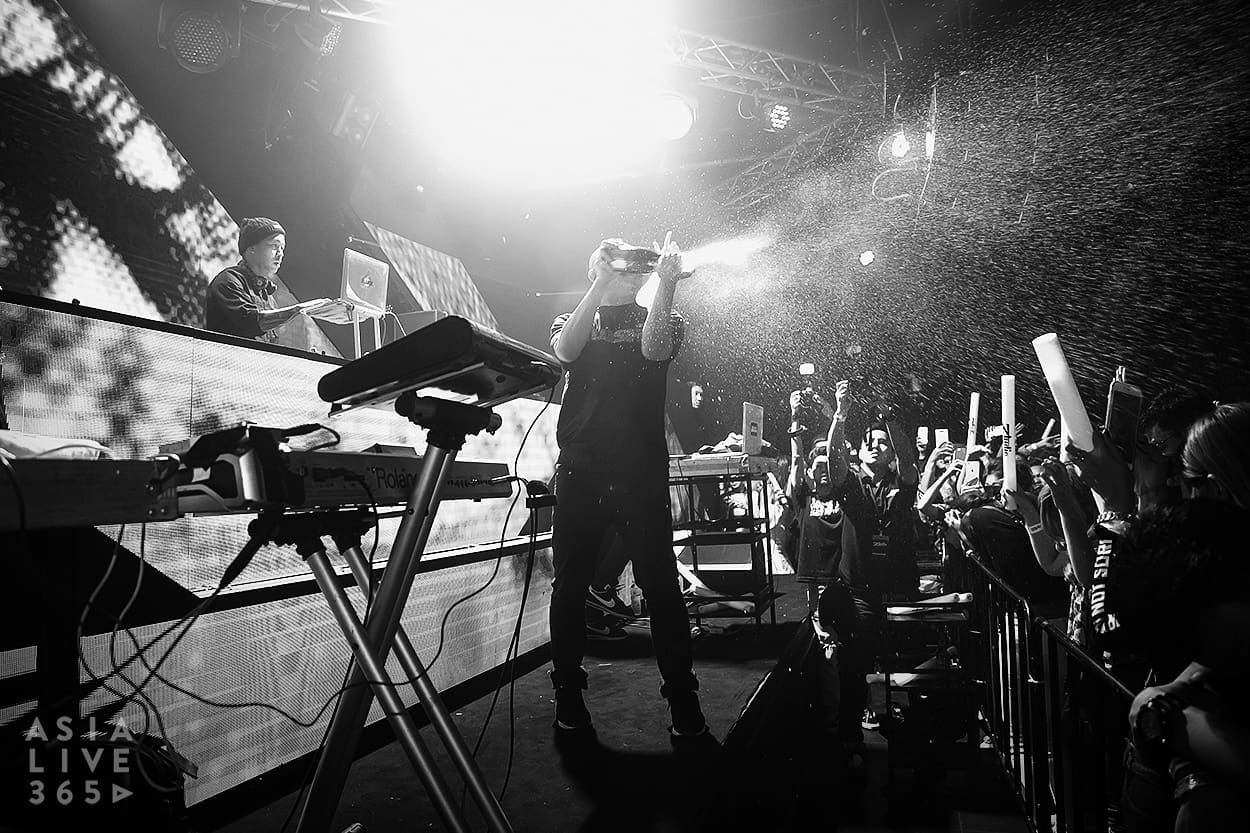 and, of course, a champagne.
Have something to add? Tell us!