Tickets to one of 2016's most anticipated gigs in Bangkok is now on sale!
Australian pop punk sensation 5 Seconds of Summer is set to rock IMPACT Arena Muang Thong Thani on March 8, 2016. Tickets range from THB 2,000 to 5,000. For THB 7,000, hardcore 5SOS ("5 Sauce") Fam members can pick up a VIP package, which includes a pass into the band's soundcheck, a Q&A opportunity and an access to the VIP lounge. Head to ThaiTicket Major to get your hands on them now!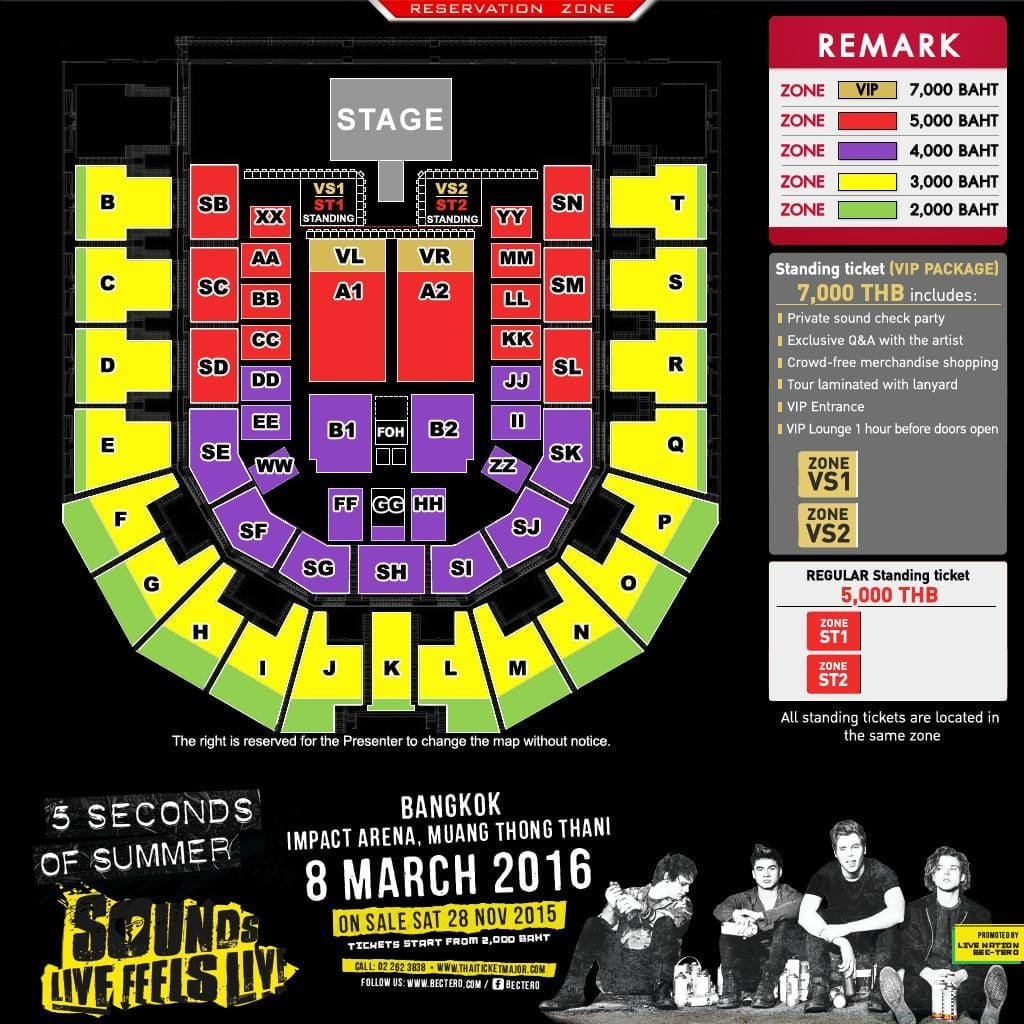 Besides Thailand's capital, Luke Hemmings, Michael Clifford, Ashton Irwin and Calum Hood will be putting on shows in different cities across Asia starting next February as part of the "Sounds Live Feels Live" tour.
On their second headlining tour the quartet expressed, "We are going to try and make this tour even better than the last and the best live show possible for you guys. This is such a huge thing for us to be able to come and see you all. We can't wait to play you the new album and loads more, we love you guys and hope you are as excited as we are."
Have something to add? Tell us!