5 Seconds of Summer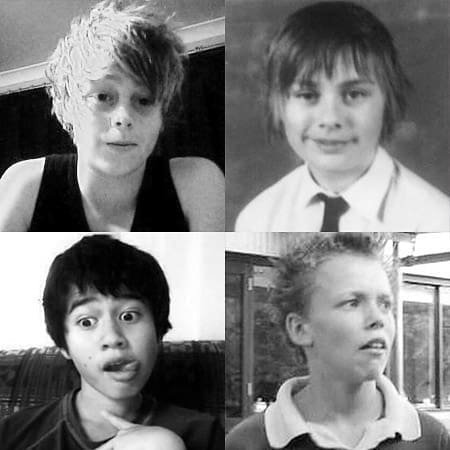 Members:
Luke Hemmings (lead vocals, rhythm guitar), born on July 16, 1996 in Sydney, Australia
Michael Clifford  (guitar, vocals), born on November 20, 1995 in Sydney, Australia
Calum Hood (bass guitar, vocals) born on January 25, 1996 in Sydney, Australia
Ashton Irwin (drums, vocals) born on July 7, 1994 in Hornsby, Australia
Records sold: n/a
Discography:
Unplugged EP (2012)
Somewhere New EP (2012)
She Looks So Perfect EP (2014)
LiveSOS – Live album (2014) 
Don't Stop EP (2014)
5 Seconds of Summer (2014)
Amnesia EP (2014)
Good Girls EP (2014)
Sounds Good Feels Good (2015)
Tours:
Mini Australian Tour (2012)
Twenty Twelve Tour (June 2012)
First New Zealand Show (November 2012)
Pants Down Tour (May 2013)
UK Tour (February-March 2014)
5 Countries 5 Days European Tour (March-April 2014)
Stars, Stripes and Maple Syrup Tour (April 2014)
There's No Place Like Home Tour (May 2014)
Rock Out with Your Socks Out Tour (May-September 2015)
Sounds Live Feels Live World Tour (2016)
As opening act
Hot Chelle Rae's Whatever World Tour (2012)
One Direction's Take Me Home Tour (2013)
One Direction's Where We Are Tour (2014)
One Direction's On The Road Again Tour (2015)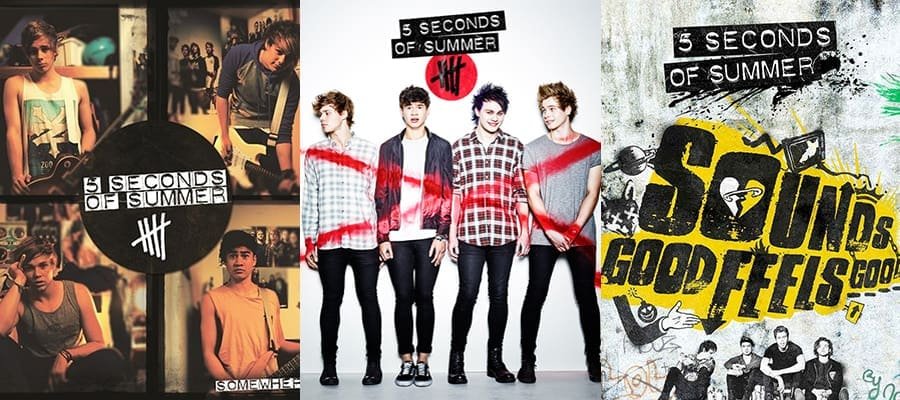 Notable accolades:
Channel [V] Oz – Artist of the Year (2013)
Teen Choice Awards – Choice Music: Breakout Group (2014)
American Music Awards – New Artist of the Year (2014)
MTV Video Music Award – Best Song of the Summer (2015)
MTV Europe Music Award – Best Australia & New Zealand Act (2015)
iHeartRadio Music Award – Best Fan Army (2015)
What You Need to Know:
The members met in 2011 at the K-12 school they wen to, Norwest Christian College. Luke was already posting covers of hit songs on YouTube before he's joined by Michael and Calum; Ashton is the last one to join the band and he made them practice six times a week. Now that's dedication.
Michael Gifford came up with the band's name, and he did in a maths class! It is said that the rest of 5SOS hated it.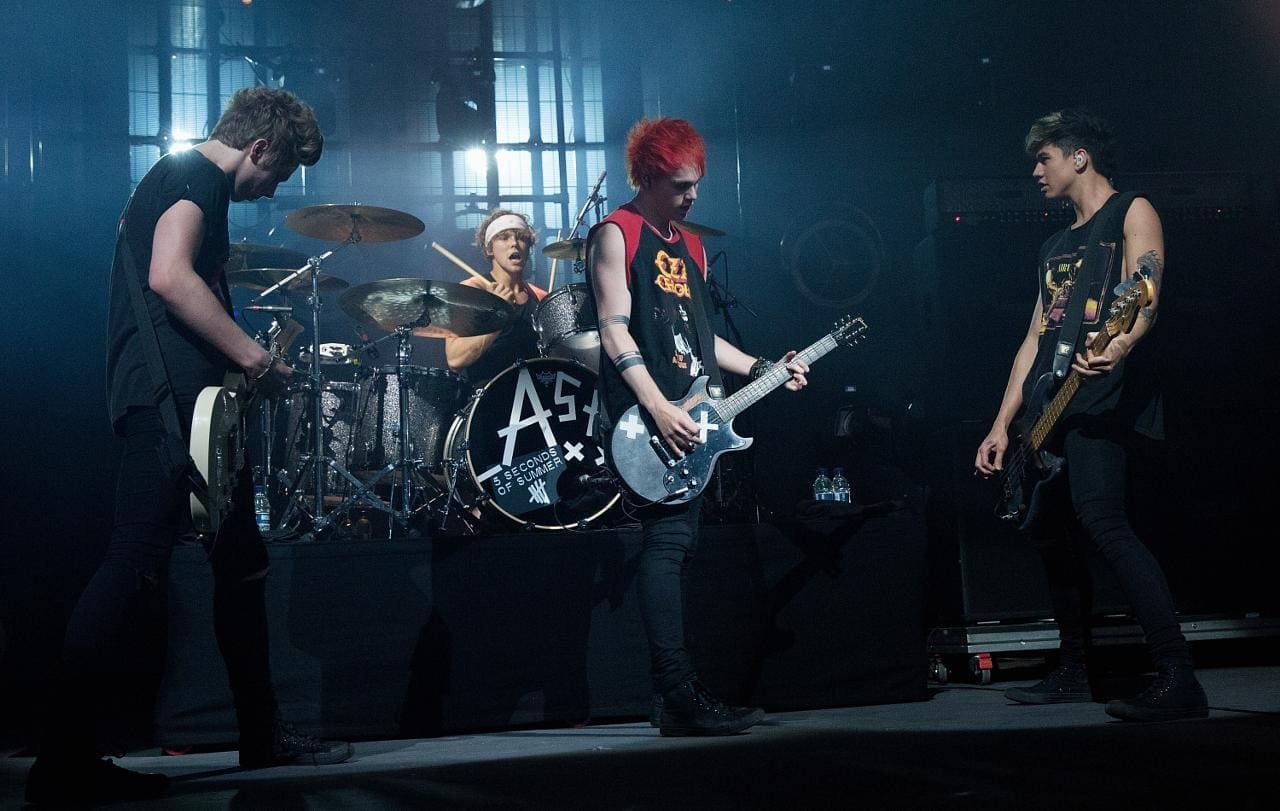 Having toured together for a considerable amount of time and sharing the same management, 5SOS and One Direction have a great relationship between the two groups. While 5SOS had been able to attract fans in Australia and New Zealand on their own, a word of mouth – it was more like a tweet – from Niall Horan supporting their single "Out of My Limit" did gain an overwhelming attention, even more when the Australian newcomers started opening shows for 1D.
Their single "She Looks So Perfect" hit no. 1 in both the UK and US. And their first album, 5 Seconds of Summer, went no. 1 in America and in twelve other countries.
The band have their own record label called "Hi or Hey Records". Since the launch back in January 2014, they've released their albums through the label in conjunction with music giants Capitol Records, Warner Music and Universal Music. They've also already signed an LA-based band called Hey Violet.
AL365 staff track picks:
"Amnesia"
"She Looks So Perfect"
Have something to add? Tell us!