They are world-famous artists: iconic, revolutionary, fastest-selling. They've topped the charts and sold out arenas; people have paid and would pay a lot of money just to see them (again). They've achieved so much and earned recognition from critics and academies but, quite shockingly, these are never the Grammy Awards (or the people behind them: the National Academy of Recording Arts and Sciences of the United States). Find out who
'
ve never been honoured with their own golden Gramophone in our rundown.
GRAMMYs 2016 Highlights: 7 Award-Worthy Moments
One Direction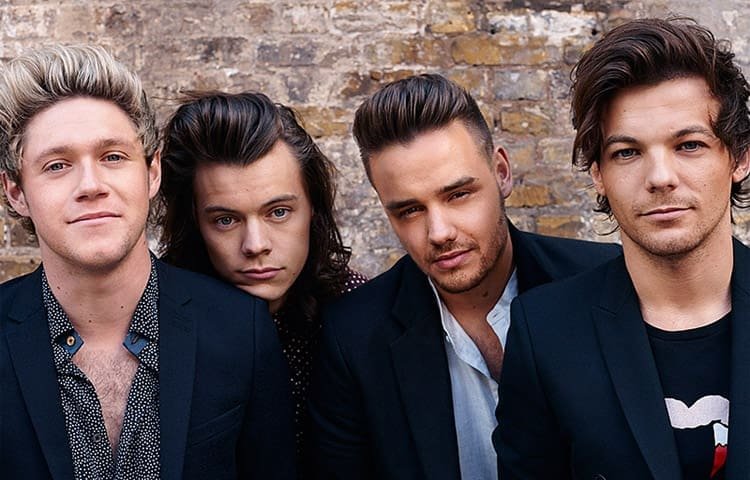 The British boy band became the first act to have four number one albums in Billboard 200's history. Their 2014 "Where We Are Tour" is the highest-grossing tour ever, generating over $280 million. Their legion of fans known as Directioners is the force to be reckoned with. The post-Zayn, pre-hiatus Made In The A.M. is a record-breaking album which garnered favourable criticism from major publications – what happened then? Does the Academy simply noy care for boy bands even if they had massive tunes? We don't have the answer but we do know this: the album was released after the Grammys' cut off date (Sep 30) so it wasn't eligible for consideration to begin with. Better luck next year, 1D. Or when Harry one of you come out with a killer record that will make those judges weep in regret.
BRIT Awards 2016: 5 Performances You Need To Watch
Katy Perry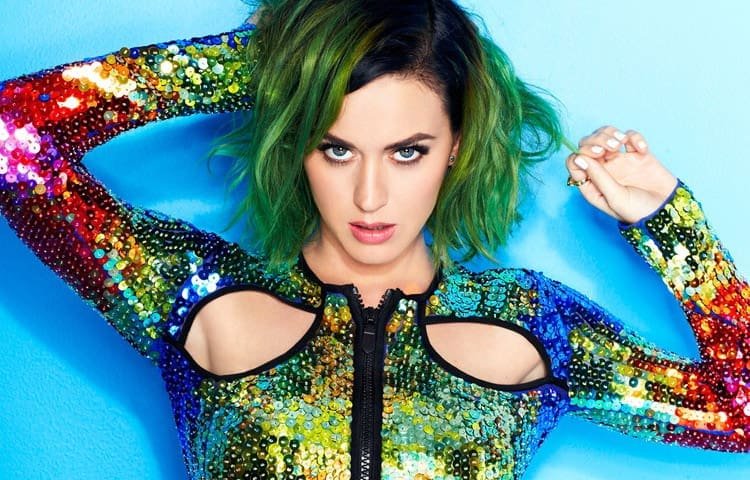 What, Taylor has won plenty and none for Katy? What is this madness? The American pop star has sold 11 million albums and 81 million singles worldwide throughout her career. She is the first artist with multiple videos to reach one billion views on Vevo with "Roar" (1.29 billion) and "Dark Horse" (1.32 billion). She's won 5 American Music Awards and countless plaques from ASCAP Pop Music Awards but out of the 13 Grammy nods (Album of the Year and Record of the Year included) received since 2009, she hasn't won any of them. We can find solace in the fact that, at least, she's lost to well-deserved winners like Arcade Fire, Lorde and Lady Gaga.
GRAMMYs 2016: See all the winners
Nicki Minaj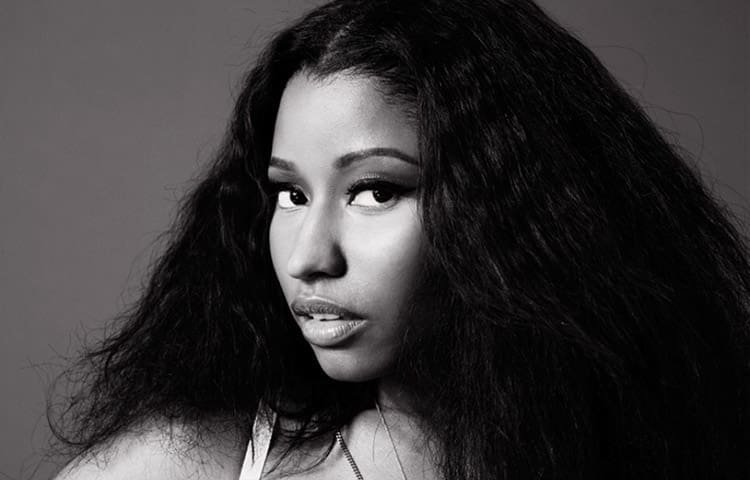 Nicki Minaj has done many things for female artists out there: she's the first female singer to top Billboard's Hot Rap Songs Chart since 2002, the most-charted female rapper of all time on Billboard Hot 100, the first female rapper to perform at the Yankee Stadium; her signature vibrant costumes and cotton candy hair changed how female rappers are perceived forever. So far, Minaj has coveted 10 Grammy nominations and yet zero wins. Given how well The Pinkprint (2014) has done in critics' circle, this is both dumbfounding and depressing to say the least.
Snoop Dogg / Snoop Lion / Snoop Dogg (again) / Whatever he'd want to go by next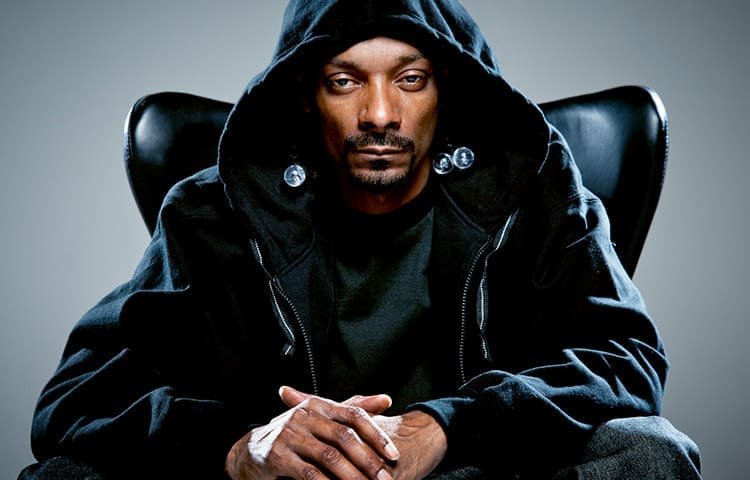 Hip-hop veteran Snoop Dogg is responsible for classics "Nuthin' But a 'G' Thang", "Gin and Juice" and "Drop It Like It's Hot" as well as many more collaborated hits like "I Wanna Love You" (Akon), "California Gurls" (Katy Perry) and "Young, Wild & Free" (Wiz Khalifa). Based on Forbes' 2015 report, with the addition of his work in Kendrick Lamar's Album of the Year contender To Pimp a Butterfly, he's now the only artist with most Grammy nominations (17) who've won none of them. Not that Snoop gives a hoot, though. He's made his sentiment clear earlier this year: "Who gives a fuck? Fuck the Grammys. Fuck the Oscars. Fuck all that slavery-type award shows."
Queen
We'll give you a couple of minutes to digest the fact. That's right. Queen, the band responsible for all of your dad's karaoke anthems never won a Grammy. The legendary British band has been nominated for their music merely four times, twice in 1977 and twice in 1981. It's a shame, really, since this period was the band's vogue years; Queen were at their most cumulatively intelligent and creative, went on to release 18 no. 1 albums and sold more than 150 million records worldwide. Their songs were later inducted into the Grammy Hall of Fame – "Bohemian Rhapsody" (2004), "We Will Rock You" and "We Are The Champion" (2009) – but those aren't exactly the Grammys, are they?
Bob Marley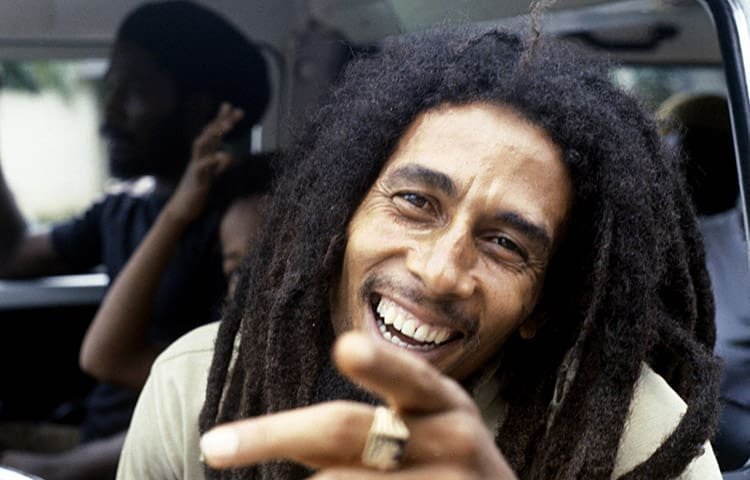 One of the iconic musicians of all time, was and still is the face of reggae music. The Jamaican musician sold more than 20 million records throughout his career. He debuted in 1963 performing with a group called The Wailers, and, in 1974, started as a solo artist with hits like "No Woman No Cry," "Buffalo Soldier," and "Get Up Stand Up". Although he passed away in May 1981, his legacy is bigger and stronger than ever; he's still earning after his lifetime, even listed by Forbes Magazine as one of the highest-earning dead celebrities. Finally, in 2002, the Grammys honoured Marley with a Lifetime Achievement Award, which is pretty much the their way of saying "Sorry, we didn't know what we were thinking not acknowledging your work when you were alive!"
Oasis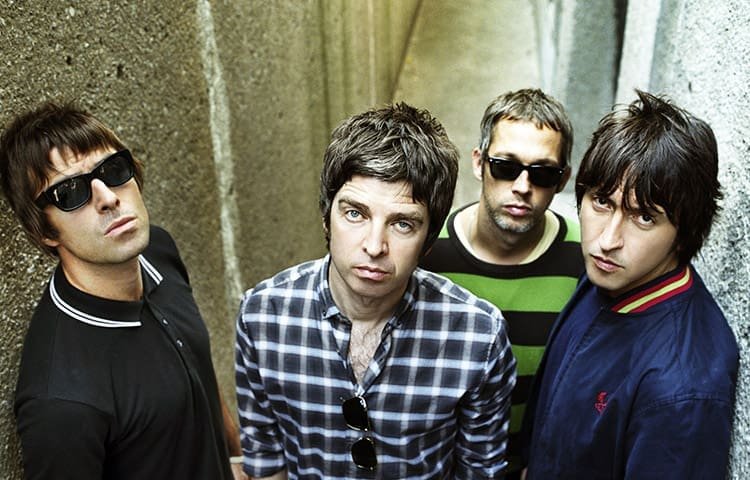 Although Oasis is part of Britpop syllabus All Around the World (*wink*), it's an established fact that they didn't quite take off in the US as far as critic circles are concerned. They didn't crack the on the other side of the pond the way some British bands did but they did collect three impressive platinum certifications for Definitely Maybe, (What's the Story) Morning Glory? (4x Platinum!) and Be Here Now. Before breaking up, the band was nominated for three Grammys. They lost Best Rock Song and Best Rock Vocal Performance for "Wonderwall" to Tracy Chapman and Dave Matthews Band in 1997, and lost Best Music Video for "All Around the World" to Madonna again in 1999 but who cares, really? They're a self-proclaimed "best band in the world" and that's all that matters. #TeamOasis.
The Grammys may be recognised as the most prestigious award show in the world but they're still another award show in the end. The trophies are nice to look at but if there's anything that a band like Oasis and One Direction could find a common ground in – can you believe it! – it's that music is best treasured by the listeners. We're going to leave you with one on-point quote from Noel Gallagher that calms down and cleanses our begrudging fangirl hearts: "Anything that's voted for by the readers of a magazine or the listeners of a radio station is far more important than sticking a Grammy on top of the television set so you can show your Grandma."
Have something to add? Tell us!