Recently releasing their latest hit OneFourThree, the tour will take them across Korea, Singapore, Thailand, Malaysia and Hong Kong.
Australia's electronic duo, Hermitude from Blue Mountains in New South Wales have dropped their brand new track 'OneFourThree (feat. Buddy & BJ the Chicago Kid)', a hip-hop influenced summer groove, bending genres and bridging the gap between electronic music and hip-hop.
This single is off their new album 'Pollyanarchy', set for release this autumn, including previously released tracks with Bibi Bourelly, Soaky Sirens, Vory, Hoodlem and more.
"It was crazy to see Buddy and BJ throw down in the studio. Buddy's raps are razor-sharp, all written in the booth and BJ's silky voice and amazing harmony style had everyone in awe. It's been a real blessing to work with these high calibre artists. Watching the way they approach songwriting and morph into character when they record has been super inspiring for us", say the duo.
Previously released single 'Northern Lights' was co-written by multi-platinum, Latin Grammy-nominated songwriter Soaky Siren. The track also features rapper Vory, who's known for his Grammy-winning work on The Carters' 'Everything Is Love'. With the featured artists courting each other in an old school lovers' duet, the track signifies Hermitude's most bright and brash release thus far.
"Northern Lights' part homage to early dance and rave music, which we love, but also mixed with a signature Hermitude drop that's likely to blow a few wigs back!" On the collaboration, Hermitude added, "having Soaky Siren and Vory on the track is the icing on the cake that makes it shine."
Capturing the essence of 'Every Day' with a simple and striking concept, Director Nathan Presley walks us through the fantasy of a love addict in music video As the dance continues through the dark streets, the movement becomes more agile – interchanging between sweet and menacing at times – reflecting the fluctuating and fickle nature of love. As a character who appears meek and subdued in the beginning, it is made clear she can pop it like a pro from the moment the first hook drops.
Opening on Courtney Cambpell at a downtown train station, intrigue ensues as she gazes lovingly at a photograph. Obsessive devotion her focus, she plugs in her headphones as the train arrives, entering a world of her own.
'Every Day (feat. Hoodlem)' has seen Hermitude penetrate new territories, with its pop sensibilities and slick production the single has caused a stir of excitement and anticipation for what is to come from their next album. Landing on more than 15 New Music Friday Spotify playlists across the globe, additions to triple j, and land in the top 10 Electronic Charts on Apple Music.
Since the early 2000's, El Gusto and Luke Dubs have been exploring the wide sonic territory both individual and group influences have formed. Their chemistry in the studio is undeniable and backed by a friendship that has seen the duo experience some incredible moments on stage and behind the scenes, Hermitude have remained one of Australia's most endearing and popular acts.
"Pushing and encouraging each other when you are trying to spark an idea is something that is really important in a collaborative context and that's something that we have hopefully strengthened between us." – Hermitude
Look out for this talented duo as they head out on their biggest headline tour, with shows in Korea, Hong Kong, Singapore, Thailand, Malaysia, USA, Canada, New Zealand, and Australia.
See below for Upcoming Tour Dates:
August 28th – Mudita @ Hong Kong Tickets available

here.
August 29th – Kyo KL @ Kuala Lumpur, Malaysia Tickets available

here.
August 30th – Kilo Lounge @ Singapore Tickets available

here.
August 31st – Beam @ Bangkok, Thailand Tickets available

here.
September 1st – EDC Korea @ Seoul, South Korea Tickets available

here.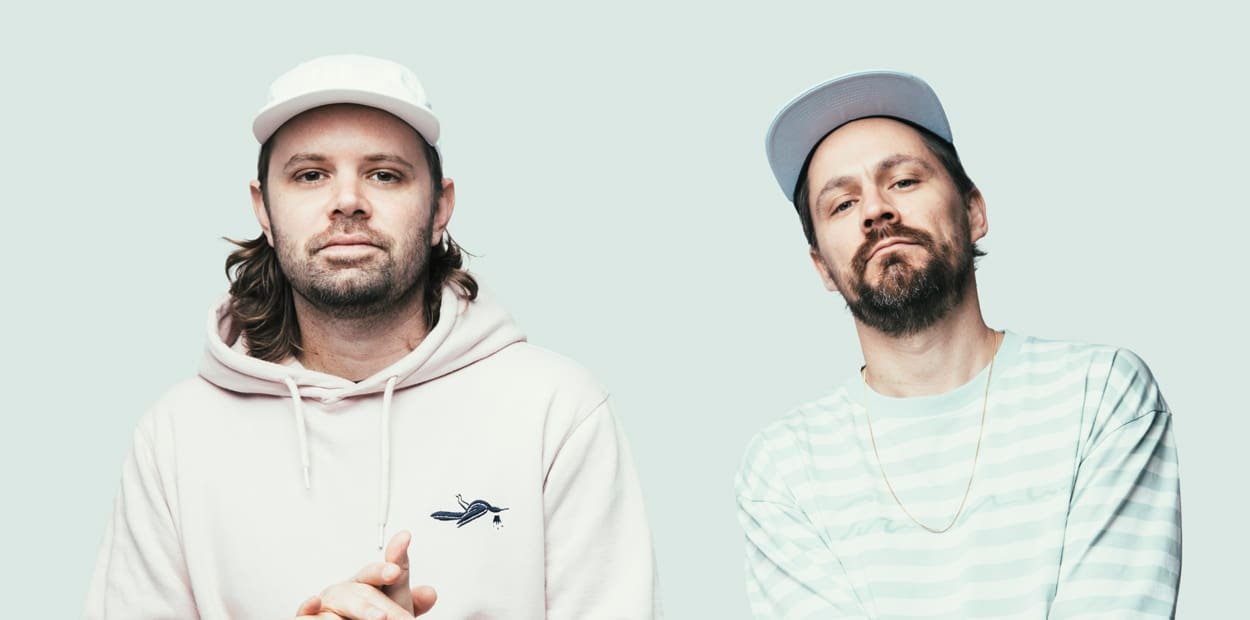 Have something to add? Tell us!