Hey, hey! You, you! Get ready to get your happy ending with Canadian pop-punk queen Avril Lavigne as she brings her Head Above Water Tour in Manila in 2020.
Award-winning and eight-time Grammy nominee Avril Lavigne is coming to Manila in May 20, 2020. Wilbros Live announced the good news this Tuesday night.
"I missed being up on stage in Asia, singing with you! It's always brought me so much happiness, which is why I'm so excited to come in 2020 for the Head Above Water World Tour!", said Avril Lavigne.
Avril was the pop-punk-rock pioneer of the 2000s and is known for the hits "My Happy Ending", "Complicated", "Sk8er Boi", "Girlfriend", "I'm With You", and more.
"Head Above Water" is going to be Avril Lavigne's first tour after a six-year break in touring. In 2014. She was diagnosed with Lyme disease. And just last year, she released her new single entitled "Head Above Water", which was inspired by her battle with Lyme disease.
2014 was also the last time Avril came to Manila when she performed alongside her-ex-husband Chad Kroeger of Nickelback.
Head Above Water World Tour in Manila is set to happen at the Araneta Coliseum, and tickets will go on sale starting December 21 via TicketNet.com.ph, and all TicketNet outlets. Ticket prices to be announced soon.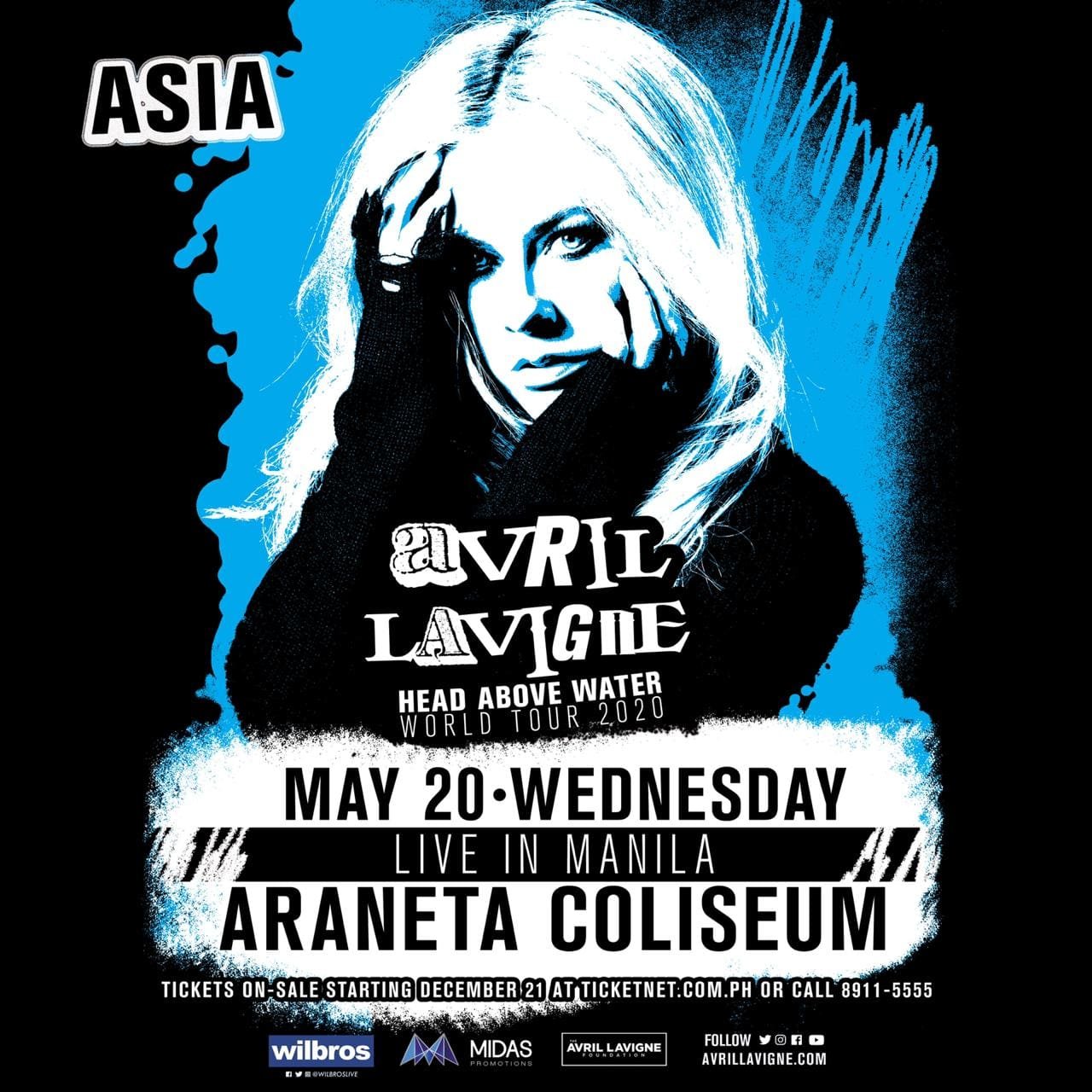 Have something to add? Tell us!