Disney's acquisition of Lucasfilm in 2012 means that there will never be a year deficient in Star Wars goodness again. But sometimes, because we're all spoiled nerds at this point, a months wait can be excruciatingly long.
This year, thanks to Bangkok's Opera Siam, fans may find just the right salve as they endure the days between The Last Jedi and May 23's Ron Howard-directed Han Solo prequel.
See also: John Legend brings Darkness and Light Tour to Southeast Asia
It comes in the shape and soundscape of Star Wars The Ultimate Symphony Concert on Thursday, March 15 at Thailand Cultural Centre. Internationally revered conductor Somtow Sucharitkul and the Siam Sinfonietta will be performing Southeast Asia's first full-scale symphony concert that features iconic scores from all nine Star Wars films to date.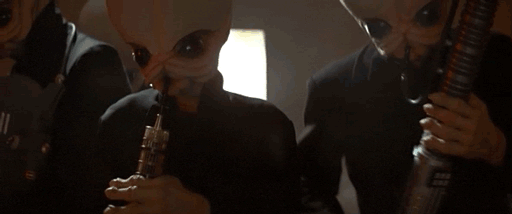 Experience everything from "The Imperial March" to "Cantina Band", from "The Throne Room" to "The Jedi Steps" performed using John Williams Signature Series scores, as well as excerpts from Michael Giacchino's beautiful compositions for Rogue One.
See also: Alt R&B act Rhye will play their first headlining show in Thailand
The 80-piece symphony orchestra will feature narration by special guest Alan Dean Foster, the author of The Force Awakens novelization and ghostwriter of 1976's From the Adventures of Luke Skywalker, the original, first ever Star Wars novel. The New York writer will also be present to sign your Star Wars books after the show.
Tickets are priced at THB1,000 / 2,000 and 3,000, now available through Eventbrite and Thai Ticket Major. Income from this concert will all go to making possible Siam Sinfonietta's April tour to Carnegie Hall, celebrating the bicentennial of Thai-American relations.
Have something to add? Tell us!