Aussie pop punk quartet 5 Seconds of Summer today announced a new world tour, including a date in Singapore.
As fans waited eagerly for "Want You Back", the band's new single in almost three years, to drop this morning, they were caught by surprised by a tour announcement a tweet later.
See also: OneRepublic announce intimate headlining show in Singapore
The YouTube band-made-good will be embarking on a 26-date world tour, titled 5SOS3, in support of their new record, due later this year. Starting late March, the tour will cover Europe, the UK and the US before arriving in Singapore on Wednesday, May 2 at Capitol Theatre.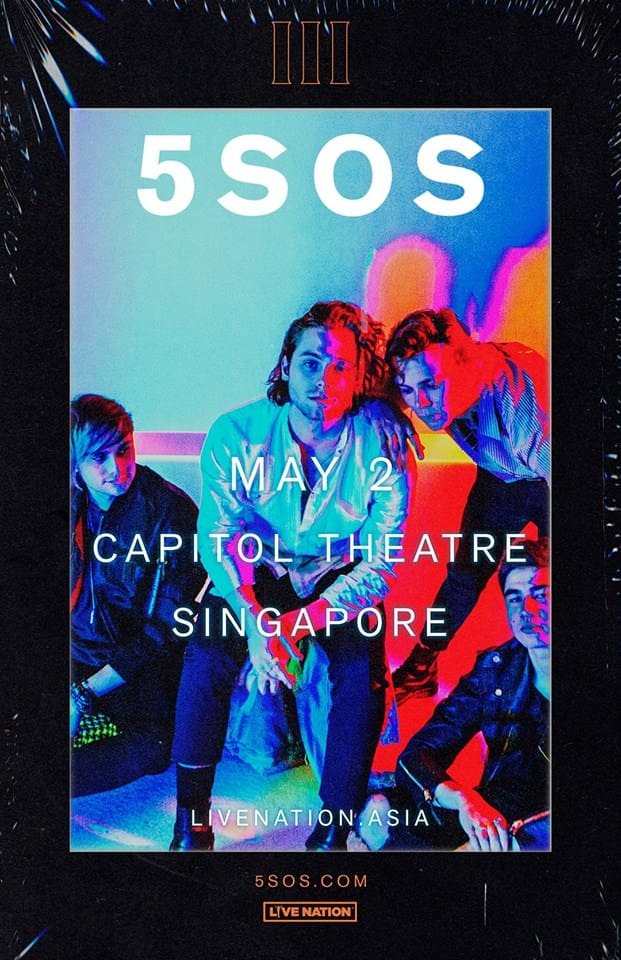 Singapore is the only stop in Asia, followed by two dates in Australia and two more in Mexico and Brazil.
Tickets, priced at SGD108 and 128, go on sale through  APACTix on March 2 at 9am. RSVP to get the latest updates from promoter Live Nation SG here.
See also: Dua Lipa confirms Kuala Lumpur and Singapore for Self-Titled Tour
Formed in 2011 in Sydney, 5 Seconds of Summer are Luke Hemmings, Calum Hood, Ashton Irwin and Michael Clifford. Best known for tracks like "She Looks So Perfect", "Amnesia", "Don't Stop" and "She's Kinda Hot", they are the first Australian band in history to top US, UK and Australian charts simultaneously.
Have something to add? Tell us!