Due to some complications, an electronic dance music extravaganza Sensation Thailand may have to go on without the appearances of Dutch mainstagers
See also: Electronic duo ODESZA announce Singapore debut show
Thailand peeps! We've got some bad news for you. Dash Berlin and Sam Feldt have confirmed their impossibility to show up in any festivals in the near future. The confirmation is likely to include their upcoming event Sensation Thailand on Sunday, July 29.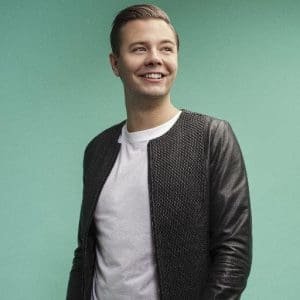 The poor incident of Robin S.' "Show Me Love" remaker Sam Feldt was confirmed by Feldt himself through an instagram post. The photo of his broken leg taken by him straight from his own hospital bed was posted with some unfortunate messages.
According to the post, Feldt stated that his broken right leg is a result of a scooter accident. And due to this injury, he won't be able to perform in any show in the near future.
However, for the case of Dash Berlin aka Jeffrey Sutorius, after being silent towards shows and festivals cancellations, the Dutch artist has finally spoken up for the first time through a press release.
Official Press Release
Amsterdam – June 18, 2018
"Through this statement I inform you that at the end of May I severed my ties with Vanderkleij Agency, Sebastiaan Molijn and Eelke Kalberg (booker and management of Dash Berlin). The reason for ending the relationship is mismanagement in the past several years and neglecting my interests. I recently found out that Molijn and Kalberg together with Vanderkleij Agency registered the name 'Dash Berlin' in their own name. I did not realize that as such it might not be possible for me to perform under my Dash Berlin name. I requested my lawyers to put this matter before the court, so that this matter can be resolved. All this has had a negative influence on my health, and I was advised to take it easy. I would have preferred to announce this through my own social media channels. However, after ending the relationship my access to the social media accounts was blocked. I hope that all this can be settled quickly and that I can continue to perform. I love my fans and I hope they will understand."
In this letter, Dash Berlin has declared the whole situation featuring the divorce of him and his agency. Also, added to the business issues and stage name rights are his health and mental breakdown caused by this disagreement.
See also: Epizode festival plots its return with bigger and better production and lineup
It's such a heartbreaking news for the party people in Thailand that are waiting for this upcoming electronic music paradise festival. However, so far, Sensation Thailand still has't made any announcement on any change yet.
We'll definitely keep you updated once we've come across further information on this!
Have something to add? Tell us!