The rising K-pop girl group BLACKPINK have finally added their third show in Bangkok for their debut world tour—BLACKPINK 2019 World Tour [IN YOUR AREA]. This will mark the first time ever for K-pop artist to make Bangkok debut with three-day shows.
See also: BTS to bring Love Yourself World Tour to Southeast Asia
Howdy, K-pop fanatics! We have some good news for you guys! Media and entertainment company 411 Entertainment has confirmed BLACKPINK's third show for Thailand. The recent additional show is slated to be on Friday, January 11, 2019 at Impact Arena.
The concert is part of the girl group's debut world tour— BLACKPINK 2019 World Tour [IN YOUR AREA]. And this recently-added show date will mark the girls' the first day of their Bangkok debut concert.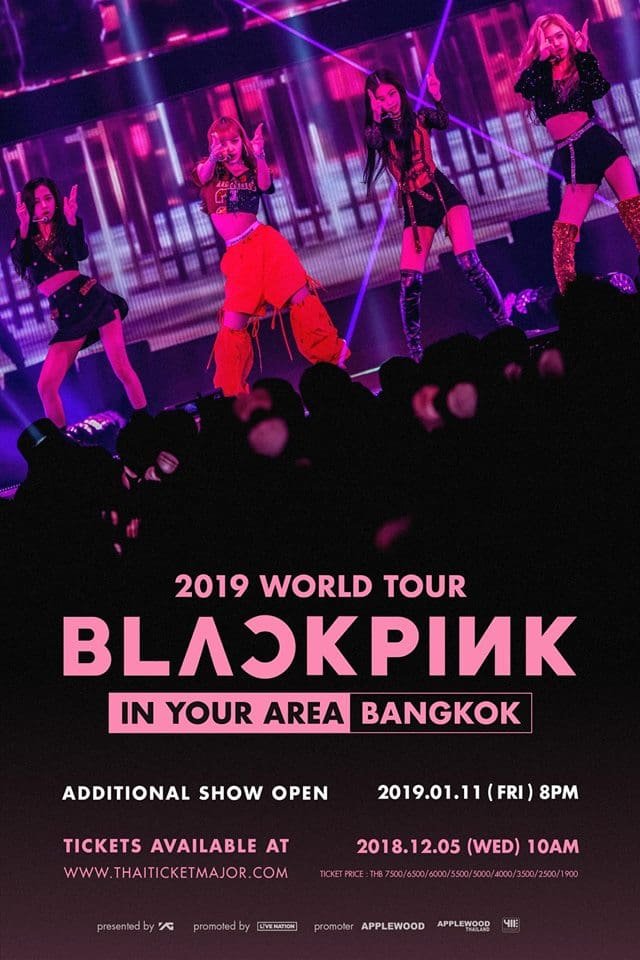 Tickets for BLACKPINK's additional show will go on sale tomorrow (Wednesday, December 5) through ThaiTicketMajor, starting from 10am onwards. Prices are THB1,900 / 2,500 / 3,500 / 4,000 / 5,000 / 5,500 / 6,000 / 6,500 / 7,500.
Formerly, BLACKPINK are slated to perform their two sold-out shows only on Saturday-Sunday, January 12-13 at Impact Arena. But with the high demand of the audiences, the promoter has finally decided to add one more show.
See also: BLACKPINK confirm Asia leg for their first world tour
Such a decision has now made the girls the first ever K-pop group to make Bangkok debut with three shows on three days in a row. How enormous this is!
Have something to add? Tell us!