As New Year's Eve rolls around it can only mean one thing for EDM lovers in Myanmar: AVA NYE 2017 Festival.
The inaugural instalment of AVA Music Festival is taking place, befittingly, on the eve of 2017 at Yangon's The One Entertainment Park. But before you put on your LED novelty sunglasses and #CountdownToMadness with the crowd, here are some things you should know about the festival.
See also: Mystic Valley Festival reveals diverse dance lineup, bills Diplo for launch party
AVA, a what? Non-native speakers may be quick to assume AVA is just a female name or an acronym for something, but they couldn't be more wrong. Ava (also Inwa) is the name of an ancient capital of Myanmar that was the centre of power for nearly 360 years, in different periods across the 14th and 19th centuries. The tribute is a sure a way to keep things homegrown while also playing with the fact that Ava was such a powerful city that it was the name by which Westerners recognised the entire Kingdom of Burma. An ambitious statement, to say the least.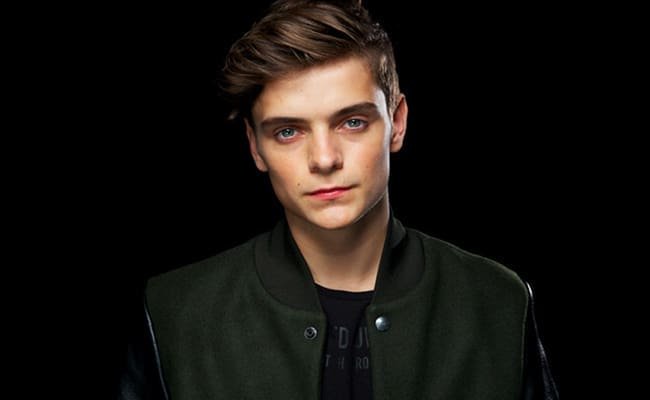 AVA is no rookie. While the name AVA Festival itself is a newcomer to ravers around the region, the organiser itself is far from a rookie. From small shows at the Club House to the biggest local music festival in upper Myanmar, the team behind AVA, Inspire Media and Entertainment, holds all the aces. Which is pretty much why their headliner isn't any new kid on the block. He may be younger than most producers but AVA's most-anticipated recruit and the world's No. 1 DJ Martin Garrix is the triumphant proof that the festival is no beginner's work.
Martin Garrix is the spearhead of an exciting lineup that features local talent Kendrick, bass doublet Bass Terror, ADE and Glastonbury Taiwanese alumnus DeeJay RayRay, Belgian hitmaker YVES V, Dutch house "Wizard" Jay Hardway, and up-and-coming producer Justin Mylo. Check out what time they'll be performing below.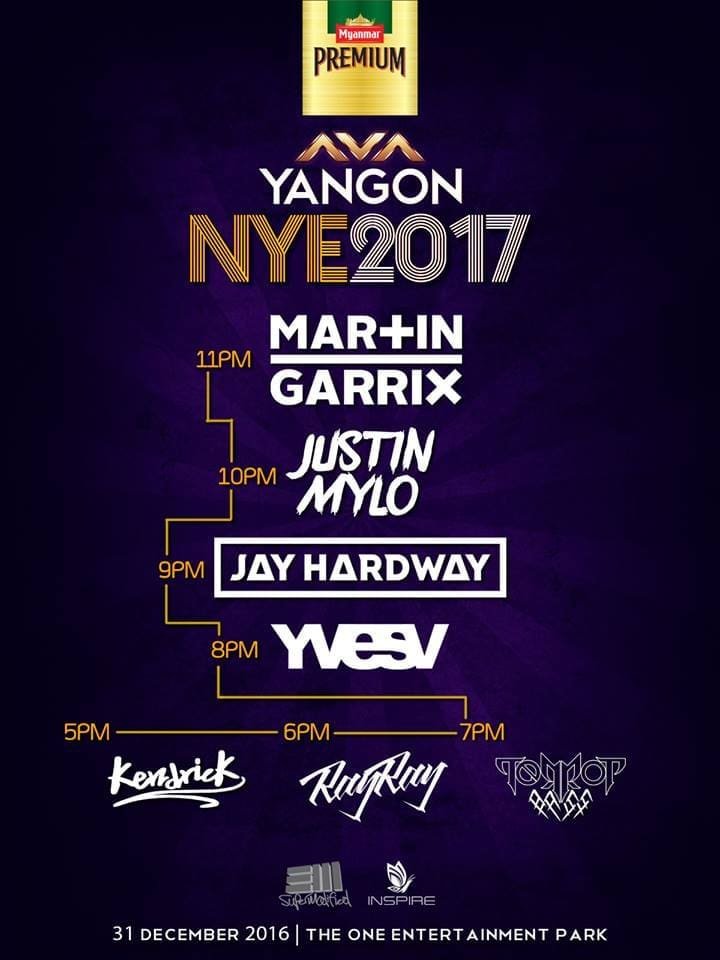 Learning from bigger markets. Myanmar's dance festival scene no doubt has much to keep up. While following the footsteps of neighbours like Thailand, Myanmar not only takes note of the good but also the difficulties that many organisers face, namely, the "conflict" in the calendar – too many events are taking place around the same time, creating a needless competition. This is why Myanmar's big three promoters, Inspire, H-Life Entertainment (808 Yangon), and Zeekwat Collective (We Are Connected Yangon) are looking to "collaborate a lot more for a better timeline. Not just for us organisers but for sponsors and, most importantly, dance fans as well," noted Inspire Media and Entertainment co-founder Kyaw Thu Oo.
See also: Far East Movement, Julian Jordan and more join Maya Music Festival 2017
The most exciting aspect. "Because this is our introduction event, the stage will be big," Kyaw told AsiaLive365. "Martin Garrix's management has also provided us with very unique production styles so we can guarantee that it'll be quite an experience. For the first time Myanmar audience will get to see such a stage setup. We've also incorporated a lot of Inwa art and architecture into our stage design to create something that will represent the grandeur of Ava the ancient city."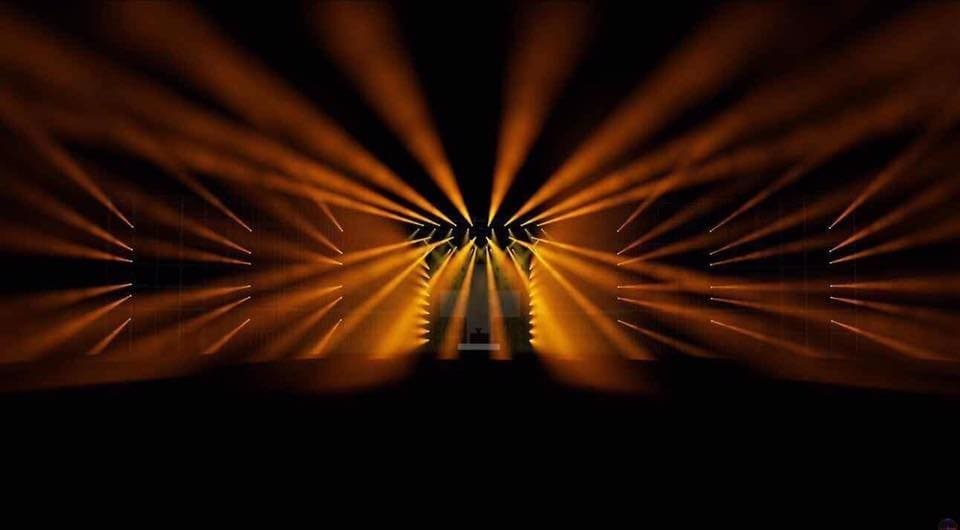 More AVA. With the Martin Garrix-headlined debut, it's difficult for the moment to picture how the following editions will manage to grow out of its shadow. We can only wait and see. And not for long now. "We plan to hold two AVA events annually," Kyaw revealed. "One on New Year's Eve and one regular edition in early April."
AVA NYE 2017 Festival is happening today (Dec 31) at The One Entertainment Park, Yangon. General and VIP tickets are still available at door for MMK55,000 and MMK120,000.
Have something to add? Tell us!