Good news to all worldwide fans, our music legend Sir Elton John joined a fan-to-fan reselling tickets platform Twickets for his final tour. Therefore, fans will get the tickets with the prices that'll go no higher than the original.
See also: 90's Norwegian-British pop group A1 to reunite in Singapore and Manila
What a great artist with such a beautiful mind! Today, Sir Elton John released the good news that left all fans feeling (literally, deeply and seriously) thankful. And it's about getting a 'fair' priced tickets on a fan-to-fan reselling tickets platform.
Twickets is now a new partnership with John's farewell tour. And it promises to provide all fans the tickets with 'ethical' prices. In other words, Twickets will find you the reselling tickets that will not cost higher than their original prices. Sir Elton John hopes that this decision will help his fans from the secondary ticketing market's exploitation.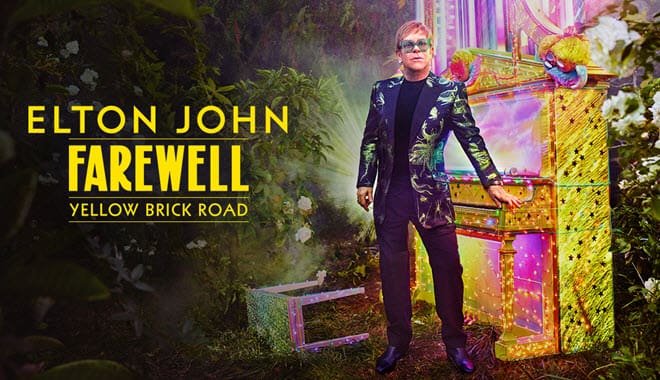 Announced earlier this year, the legendary musical genius and icon Sir Elton John will hit the road for the last time with a farewell tour "Farewell Yellow Brick Road". The tour, indeed, promises splendid performances together with all-out production for over 300 destinations across the globe.
The tour will kick start in Allentown, Philadelphia this September 8.
And of course! Besides, the already announced schedules of North America and Europe tour, Asia as well as South America, Australasia and the Middle East are definitely on the cards. Judging from the tour schedules, we expect that our Sir Elton John will enchant  Asia with his astounding charisma and charm around the end of 2019.
As spectacular as it is, this farewell trip is going to be 3-year long as the tour will reach its closure in 2021. (See Elton John's tour announcement below).
"Farewell Yellow Brick Road" is going to be the last musical journey of Sir Elton John as he has made the decision to embrace the new chapter of his life investing for his family.
See also: Mariah Carey adds Bangkok to her "#1's" Asia Tour 2018
"It's time to come off the road so I can fully embrace the next important chapter of my life."

"After the tour finishes, I'm very much looking forward to closing off that chapter of my life by saying farewell to life on the road. I need to dedicate more time to raising my children."
Have something to add? Tell us!