The Very Company announced its first double-act concert which excited many indie music listeners. On 24th November, Moonstar studio flooded with eager concert-goers waiting to see Phum Viphurit, Thailand's very own rising artist, and the 
"Everytime" and "Losing You" singer-songwriter from Norway— 
Boy Pablo.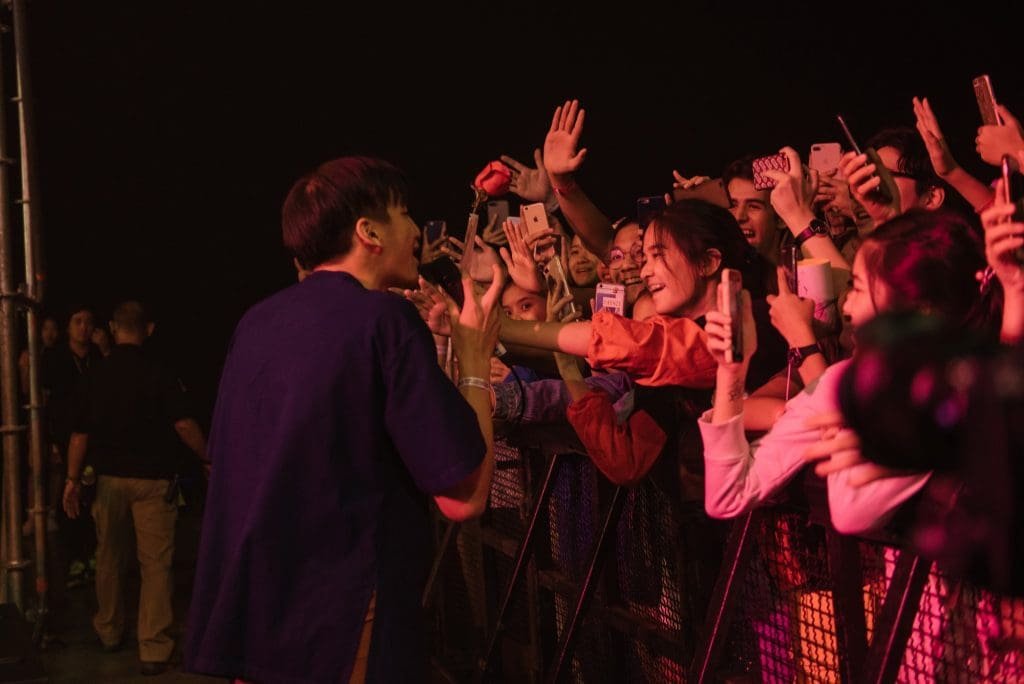 Phum Viphurit kicks off the night with a banger set list that left the fans screaming for more, the charismatic "Lover Boy" singer takes the stage to open the set for his Norwegian buddy Boy Pablo.
This particular concert represents a very special night for the indie scene. Two acts from the opposite sides of the globe with fans and followers from all over the world which I could say that the amount is circa the majority of 2018.
Moreover, the year of 2018 was also a well-deserved breakthrough year for Phum Viphurit. Therefore, it felt surreal to see a fellow Thai up there gracing the stage with his show that was so well thought out. Once Phum hit the first bite of "Lover Boy", we knew he had made his mark in the music world.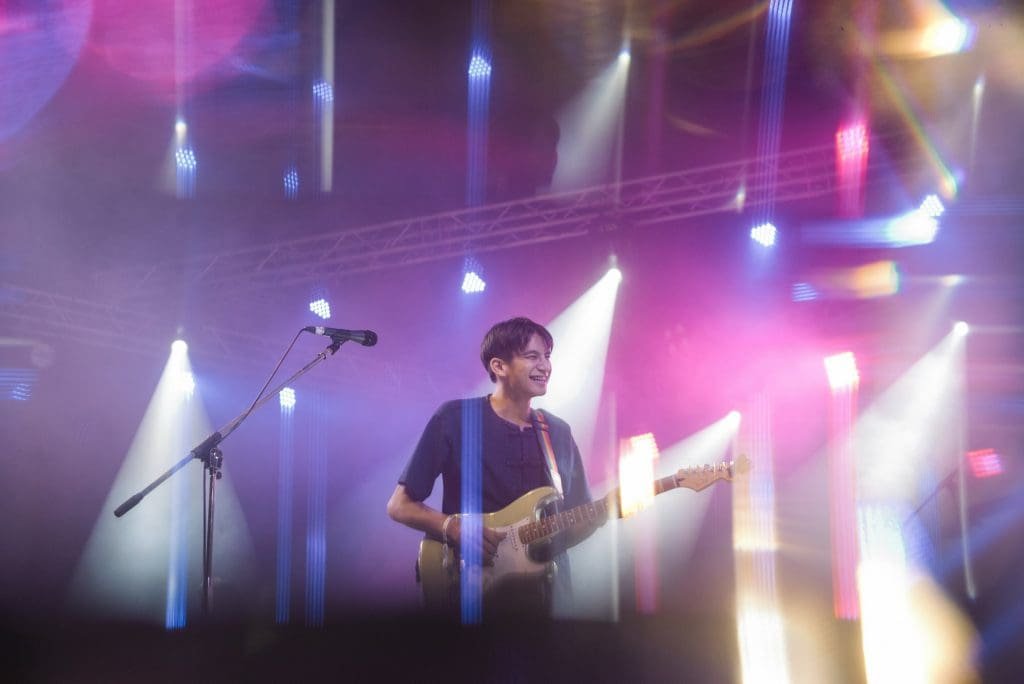 As soon as Boy Pablo and his live bandmates(Gabriel Muñoz – lead guitar, Eric Tryland – piano, backing vocals, Henrik Åmdal – bass guitar, Sigmund Vestrheim – drums) stepped on stage, the energy of the crowd soared through the roof.
"Dance, Baby" only fuelled that fire and before I knew it, the whole room was singing and jumping to the upbeat song. "Yeah" and "wtf" ensued smoothly.
As great entertainers they all are, they did a fun little cover number on "Roar" by Katy Perry and "Beat It" by Michael Jackson. They continued to have great energy and entertained the audience with their playfulness throughout the whole show.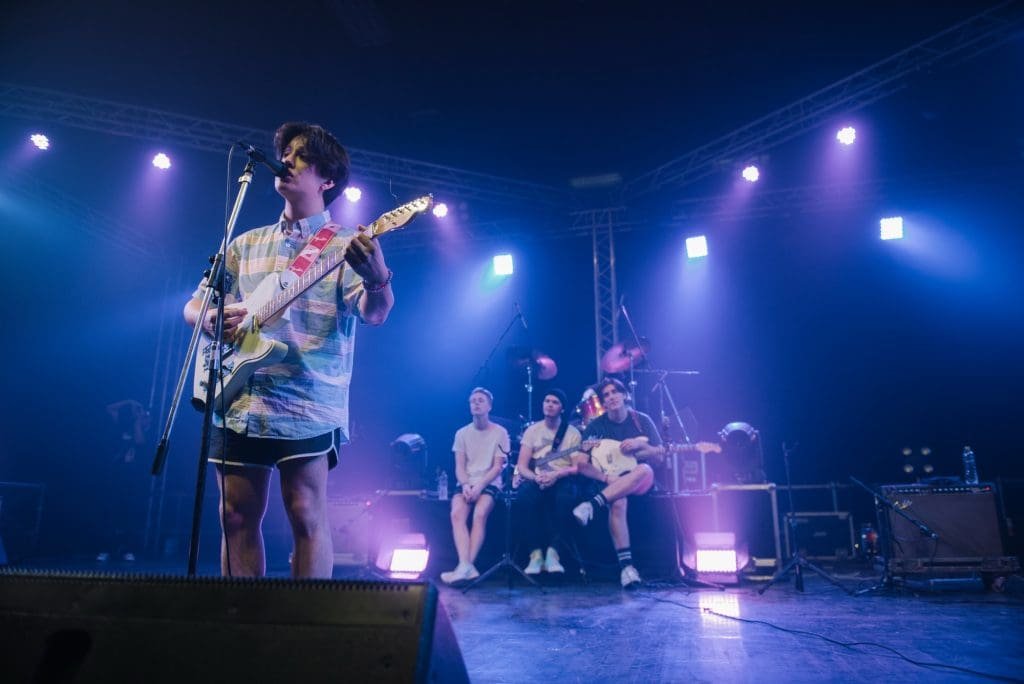 Even though Pablo is a very new artist, he seems to really have a grasp of what makes a good show. He and his bandmates knew each other's queues which made their interactions incredibly amusing.
They engaged with themselves as well as the audience with no awkward moments which can easily occur during live shows. They comfortably played through "T-Shirt", "Sick Feeling", "Limitado", "Ready/Problems", "Beach House", and "Afternoon Delight" without failing to keep the pleased crowd captivated by everything they did.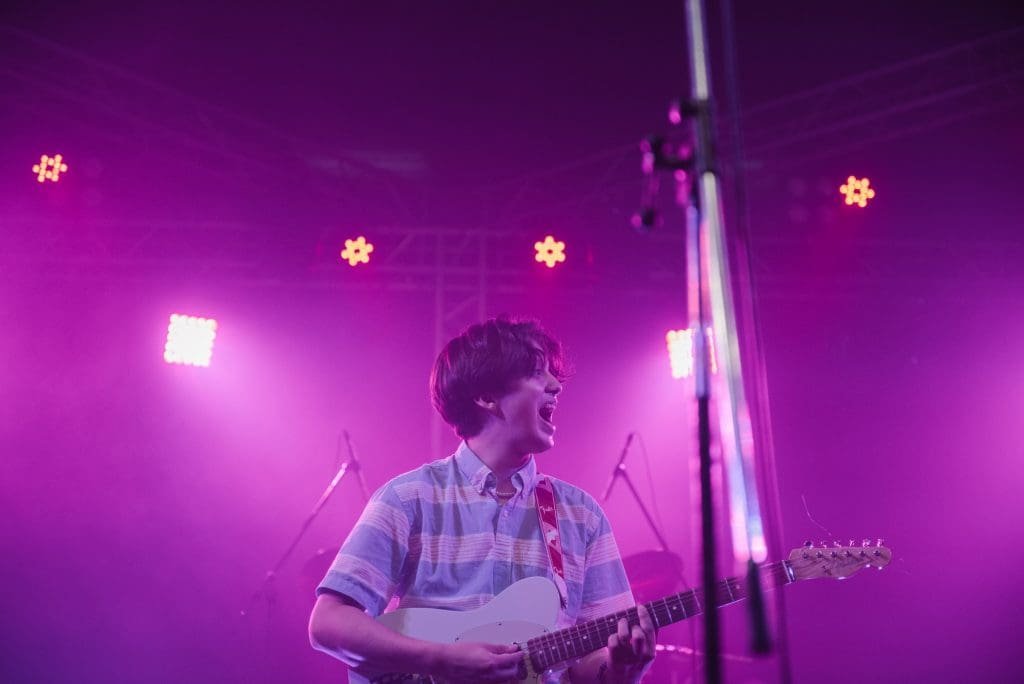 His biggest hits "Everytime" and "Losing You" started playing and surely the fans went crazy. We sang along at the top of our lungs and danced till our feet got tired but our energy seemed to be higher than ever.
The encore consisted of them being playful while performing "I'm really tired" and a lighthearted "Feeling Lonely".
Closing off the concert on such a high note, I knew that no one in the audience was disappointed that night.
Have something to add? Tell us!