The Coachella Valley Music and Arts Festival, known simply as Coachella, wrapped up its two-weekend return on the manicured greens of Indio, California last week. With the likes of The Cure, Prince (RIP), Sia, Daft Punk and Kanye West in its bill history, the festival is an eclectic, massive mix of music that has something for everyone (don't be fooled by "esoteric" flower-child fashion). Whether you've been streaming the performances hankeringly on your couch or crafting a serious budget plan for the 2017 edition, our guest-writer, lifestyle blogger and committed Coachella enthusiast Pupé Thiravanitkul knows a thing or two.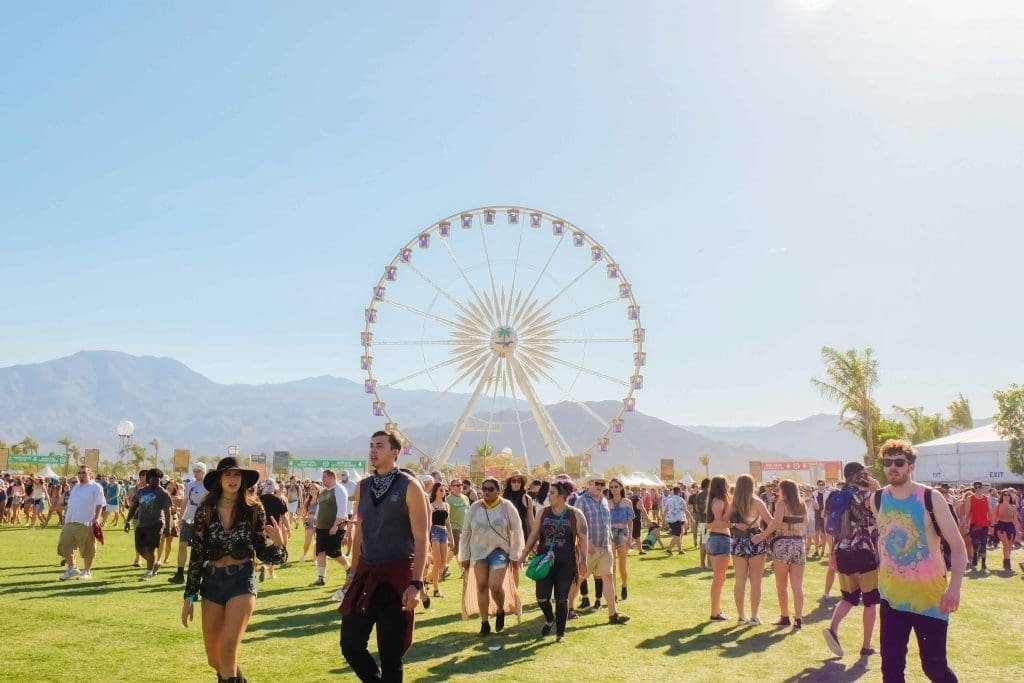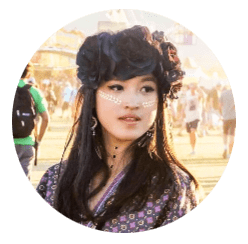 My first Coachella was back in 2013. Since then I promise myself to keep coming back to this special place. I'm no expert but I do want to share my experiences with you, especially those interested in going to the festival in the years to come – hopefully you find this useful!
But first, this year's roundup. 
We went on Weekend 1 and got to the festival around 5PM on Friday (my festival time starts around 4-5PM when the sun is not too strong), just in time to catch Foals on their last song. We stuck around the Main Stage for Of Monsters and Men and we were super lucky to get there really close. When they started to sing their anthemic tunes, the crowd started to go crazy and that's when I knew my Coachella weekend had begun.
Friday night's highlight for me definitely M83, especially when they played "Moon Child" and "Wait". Seeing the stage visuals and hearing such peaceful melodies, I never felt this way before with music. It was as if we'd been floating in the sky amidst the sound and mood of that night. Then we saw G-Easy perform "Me, Myself, and I" at Sahara Stage, which got me humming the song the whole a week after. We ended our night with headliner LCD Soundsystem who did a cover of "Hero" by David Bowie to close Friday night.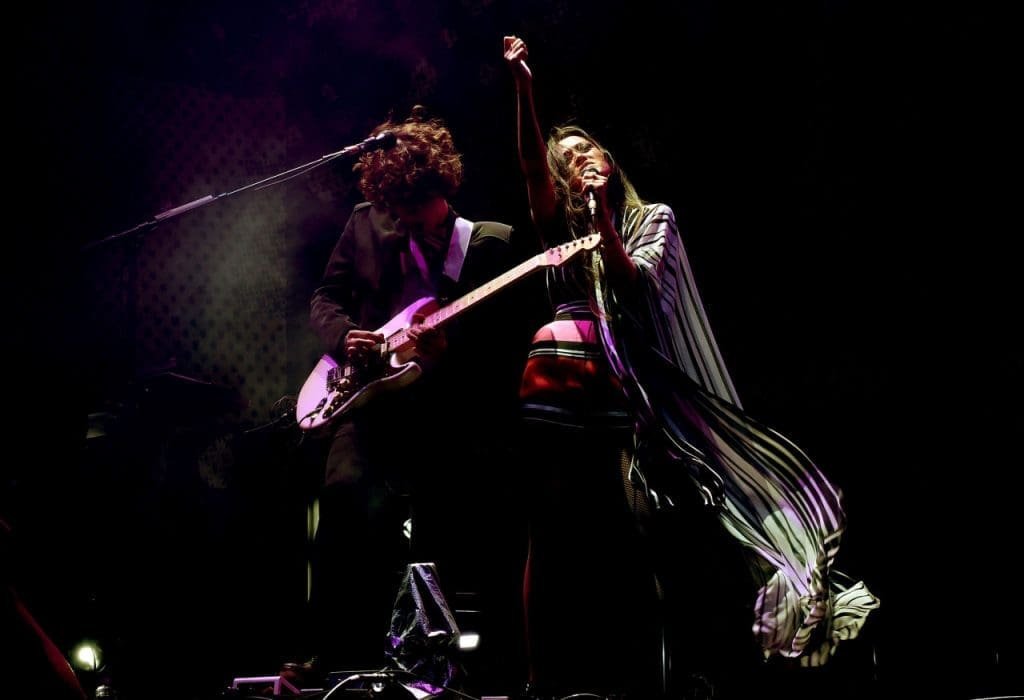 Sunday night was just as awesome but there were two main highlights: I finally got to hear Chainsmokers live after their song "Roses" had been stuck in my head since last year. But what made my jaw drop was the performances from Sia, who appeared in a HUGE black and blonde wig to disguise herself as per usual. She brought along a little girl, Maddie, who gave the quirkiest yet most epic show ever. That night we learned to accept the fact that she wants to protect her identity, that only her voice and performance were available to the public eye. And as the audience we were super happy with the show regardless of the disguise.
The highlight of the entire weekend, of course, was Saturday. We started our day by chilling on the greens and listening to Rhye. Then we moved on to the Main Stage for CHVCHES, whose live version of "The Mother We Share" made me feel so alive. And even though the sun was setting as the Scottish trio was playing, the heat was only turned up at Coachella. Fire Started to Burn as Disclosure brought Lorde and Sam Smith as special guests. They literally brought me to tears! I couldn't believe I'd get to see Lorde again after 2013's Coachella. It was way too good to be true.
After that we swung by Outdoor Stage to catch Halsey performing my personal favourite, "New Americana". We were lucky we were there just in time for her special guest, Panic! at the Disco frontman Brendon Urie, and their duet of everyone's all-time favourite emo jam like "I Write Sins Not Tragedies".
Back at the Main Stage was Ice Cube, and it was such a nostalgic moment for 90's kids. He kicked of the set "Gangster Rap Made Me Do It" before introducing MC Ren, DJ Yella, and Snoop Dog on stage. The were received with cheers and hoots alright but nobody could've ended the night better than Guns N' Roses, whose first reunion after 20 years was here at Coachella. They started the show with "Welcome to the Jungle". Axl sat on a big guitar throne throughout the set because he'd injured his leg but managed to send off great energy to all the tens of thousands of people. Not to mention how Slash turned into a god every time he played a solo. It was insane. Towards the end of the show, they also brought Malcolm Young from AC/DC! It was almost too much witnessing all of this in the same night. Being there, experiencing it all live is that much better in every aspect – all of your sensory memory is glued together so well. The people you were with, the music, the vibe, the energy from the performer, you remember it all.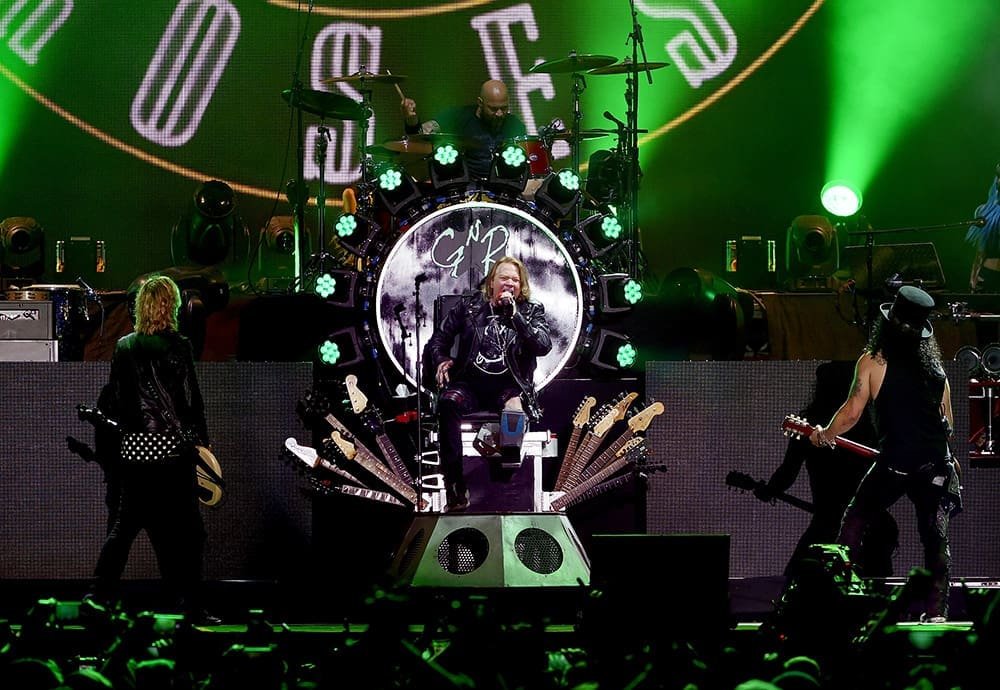 After that night my friend said to me, "Pupé, you've gotta change and explore something new." I laughed and said, "You're right. But you don't understand how it actually felt. Every year is a whole new story. There's something that keeps me getting back here every year."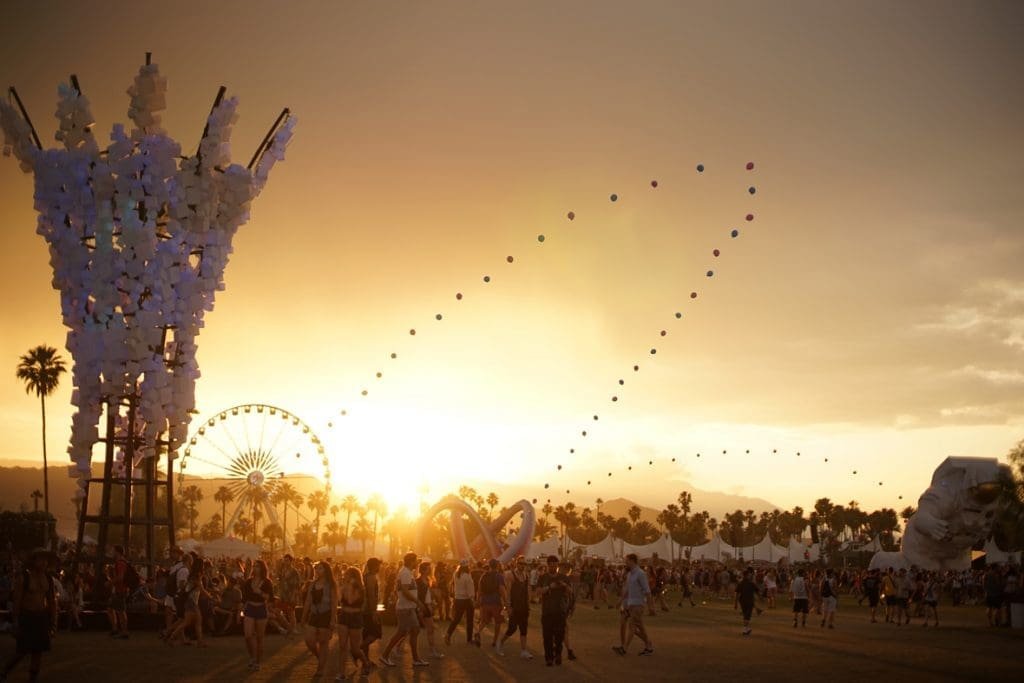 Now some prep talk for your Coachella.
I. Getting tickets
Early bird: The tickets will go on sale approximately a year in advance, that is around May or early June. I always got early bird tickets and if you prefer to be on the safe side I recommend you do the same. They're priced $25 cheaper than regular passes and are a guarantee you will have admission. You can also sell your pass later, multiple times its face value or not.
Regular: Regular passes are released in first few weeks of January. Keep an eye on Coachella's website or social media channels for a reminder: something akin to "tickets on sale tomorrow 9AM (Pacific time)", and that's when you let your internet connection dictate your destiny. One thing you should know, though, is that at this point the full lineup won't be released yet but it always is within January, usually a few days after the tickets have sold out.
Last minute: What if you miss both phases? It's not the end of the world. You can still buy a ticket off third-party websites like eBay, StubHub and TicketsNow. Or check out users' posts on Coachella's Facebook page or Instagram (#CoachellaTickets). Price? If you're lucky, you'll get it face value or even cheaper but it can also go up to twice as much.
II. Know your tunes
I'm pretty sure that when the lineup comes out in late January there will be a lot of bands that you've never heard of. And surely going to the festival just for the headliners will not do. To get the full experience, I suggest you get familiar with the artists and their tunes by making a Coachella essential playlist. But curating a selection from hundreds of bands can be hard so I've got some techniques to help you save some time:
Using Spotify: Enter "Coachella2017" (or any year) in the search bar and you'll find the official playlist that Coachella has curated. A cherry-picked index of each billed performer's popular tracks will help you quickly scan what's a yay or nay for you. What's even cooler is that Coachella will feature the playlists from the artists themselves. (Note: For those living where Spotify is not available, download Tunnelbear to trick the system).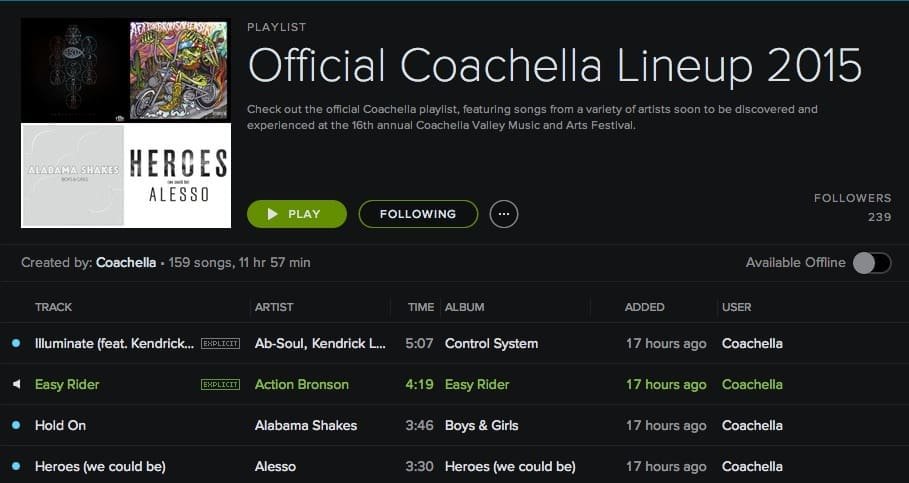 Google Play: Another good source of music is Google Play, which will categorise the playlist by genre. It's super convenient to discover your own jam.
YouTube: Every year people create their Coachella playlists in their channels. One great thing about YouTube is the genius algorithm that suggests similar types of tracks that might interest you.
III. Quick guide to Coachella stages
Coachella Main Stage: where all the headliners like Guns N' Roses, AC/DC, Calvin Harris, Jack White, Daft Punk, Coldplay, The Killers, Radiohead et al perform!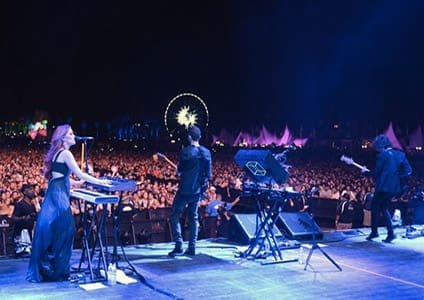 Outdoor Theatre: located on the right of the Main Stage, the Outdoor Theatre has featured many acts who went on to perform on the Main Stage i.e. The 1975, Arcade Fire and Disclosure.
Gobi Tent: To the southeast of the Theatre, Gobi is the smallest of all the stages and is all about indie, hip hop and deep house music. The artists who've performed there include Kate Nash, Frances, Jamie xx and Bob Moses.
Sahara Tent: the biggest EDM tent that blows your mind with the likes of Alesso, G-Easy, Skrillex and Chainsmokers.
Mojave Tent: located in between Gobi and Sahara, the tent hosts indie and indie rock acts like Nosaj Thing, MGMT, Børns and Purity Ring.
IV. Where to stay
There are several types of accommodation options but I will split into two main types:
Car camping: a cheap and fun way to get full-on experience! The night at Coachella doesn't end when the shows do! There are still much to explore if you still have energy! If you don't camp on-site, you can only park your car until 2AM, otherwise it'll be trolled. But if you do car camping, you can stay up all night! The downside of car camping, though, is always about the toilet. The festival provides the facility and free showers but women may have to queue for a couple of hours. I used to have this theory that taking a shower at night will take less waiting but nope! So choose wisely between waiting in the heat and the cold. (If you want, you can pay $10 for VIP toilet which much cleaner! Though this does not guarantee less time spent in the line!)
Hotel: most of the hotels are in Palm Springs, which is 30 minutes away from the festival site. Note that it WILL be pricey! A room can cost up to $250 per night but it will be a lot more comfortable with a proper bed and bathroom. You can cut all the waiting from your trip.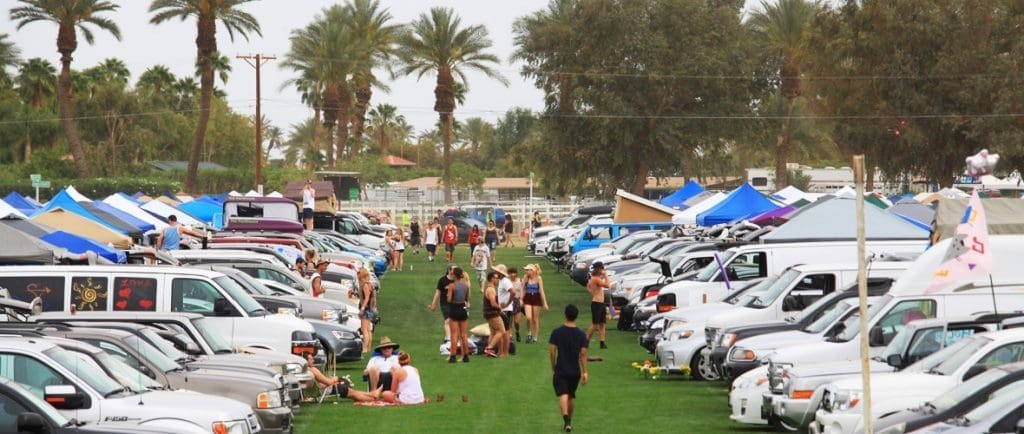 V. What to bring to the festival
Hand gel: when it comes to an outdoor festival, be prepared to get dirty. Make sure you bring along the compact hand gel.
Crappy sunglasses: you wouldn't believe how many pairs of sunglasses lost at the festival each year so make sure you bring the ones that you wouldn't regret losing.
A CamelBak: you are not allowed to bring your own water inside the festival grounds but you can bring a backpack/hydration pack! Fill it up at various on-site water stations and you're good to go.
Mask: if you're allergic to dust, prepare a mask.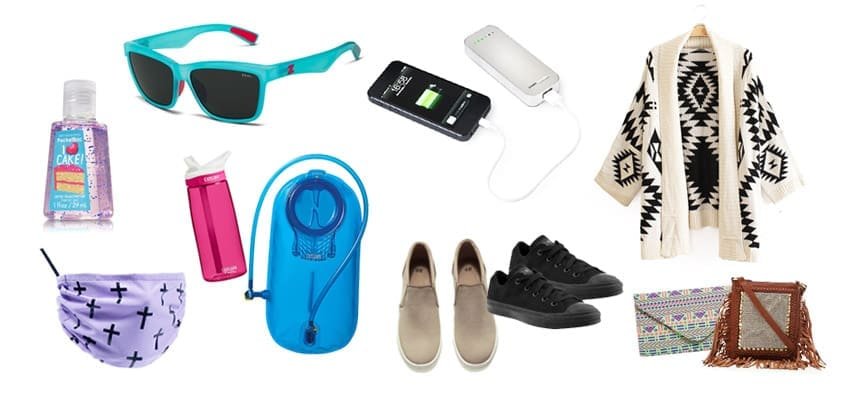 Small purse: don't bring your luxe lady's purse purse to a festival. Get a small handy purse that's easy to fit in your pants pocket.
Cardigan/jacket: it can get REALLY cold at night (maybe that's because I'm from a hot country, but seriously). I would always bring a cardigan with me just in case.
Portable charger: probably the most important item after your phone. Your battery will be out for sure after 12+ hours. It's also very hard to get signal on festival grounds so make sure there's power on your phone. And when you text, include the time of composition because the delivery could be super delayed.
Comfy shoes: trust me, I went with my 5 inch heels before. Not worth it. You'll be dancing most of the time so you'd better be wearing the most comfy shoes as possible.
Now you're all set! Be sure to keep up with 2017's Coachella updates on their website and social media platforms (Facebook, Twitter and Instagram).
---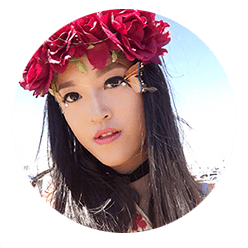 Pupé Pemika Thiravanitkul is a Bangkok-based blogger, wanderluster and maven of positive vibes. She writes about fashion, music, lifestyle, health and traveling. Read more about her trips to the world's hippest music festivals and hottest attractions at StellarBalcony.com or check out her stellar sense of style here.
Have something to add? Tell us!