Sia's pre-headlining performance for Calvin Harris Sunday night just became one of the most talked about sets in Coachella this year.
The Aussie powerhouse maintained her introverted stage presence with her face covered in a usual black-and-white wig, and remained in the background of the performance.
The gig featured a rotation of contemporary dancers and celebrities, including Kristen Wiig, Paul Dano, Tig Notaro and Dance Moms reality star Maddie Ziegler.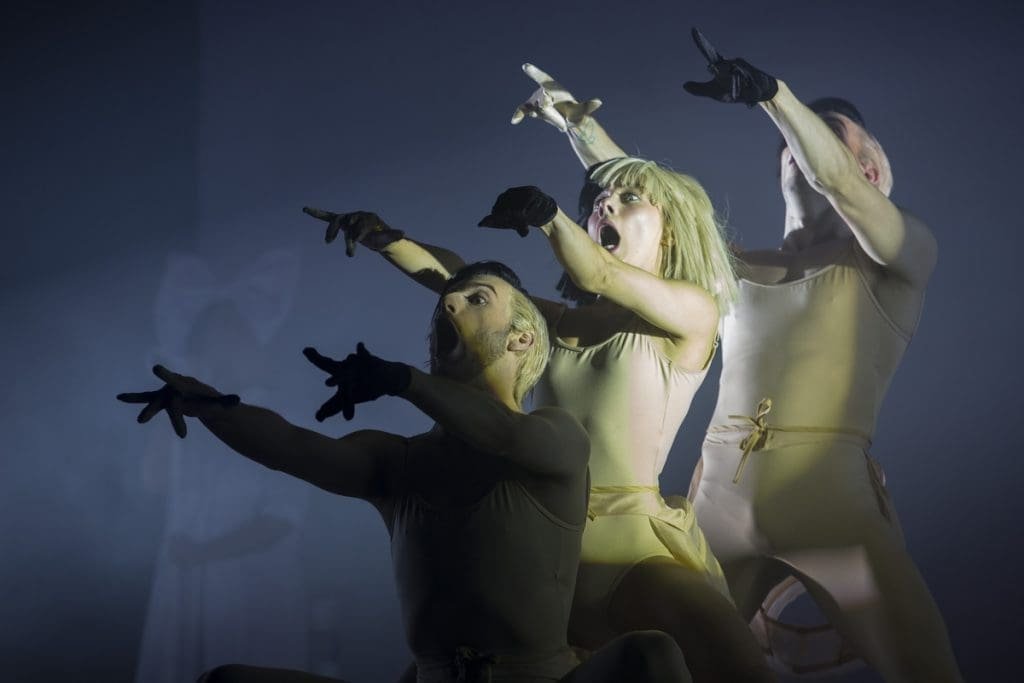 Thirteen-year-old Ziegler served a stand-in for Sia's emotional extremes, miming out her personal vignettes. She appeared on the screen while dancer and actress Stephanie Mincone mirrored her onstage.
With dramatic perfection, Sia belted all of her hits, including "Alive", "Diamonds", "Elastic Heart", "Breathe Me," "Titanium" and "Chandelier", wrapping up the performance with a bang.
The thirteen-song set blew away the Coachella Weekend 1 crowd, with the hitmaker's giving "the concert performance of a generation" as the current top-trending festival thread on Reddit.
"Redefined what live music is and should be. 60 000 people mesmerized. Bravo and more bravo Sia. Thank you," described one Redditor.
Another user summed it up simply as, "Most unique set ever. Holy shit."
Watch the entire performance here.
Have something to add? Tell us!