Thomas Wesley Pentz, known to most as Diplo, is one of the biggest DJs in the world. From throwing small parties in Philadelphia that grew to draw crowds from all over the East Coast to founding Mad Decent and producing countless hits to pop powerhouses, Diplo is the Midas of electronic music if ever there was one.
Keeping up with what the ubiquitous LA-based producer has done over the past two decades can be overwhelming, but anyone who's ever heard of EDM has heard (of) Jack Ü and Major Lazer, his brainchild with fellow DJs Skrillex, and Jilllionaire and Walshy Fire. Jack Ü won two major Grammy categories for their 2015 album and the Justin Bieber-featured "Where Are Ü Now", while Major Lazer have been spawning club staples "Lean On", "Cold Water", "Know Better" and "Pon De Floor" which was sampled by Beyoncé in "Run The World (Girls)".
Five years since his show with Major Lazer cohorts at the Palace Pool Club, Diplo returned to Manila last Saturday, May 11 for a solo show at Cove Manila. It was about darn time, after all. Beside the aforementioned essentials, Diplo has made more hits under his own moniker than he could play to quench Manila's thirst, from his and M.I.A's breakthrough "Paper Plane", "Hey Baby" to last year's "Get It Right" featuring MØ.
But he tried. Diplo made his entrance at half past 1am before the eager Manila crowd, who then broke out intro screams and dances as the set kicks off with a remix of "Run The World (Girls)" and Daft Punk's "One More Night".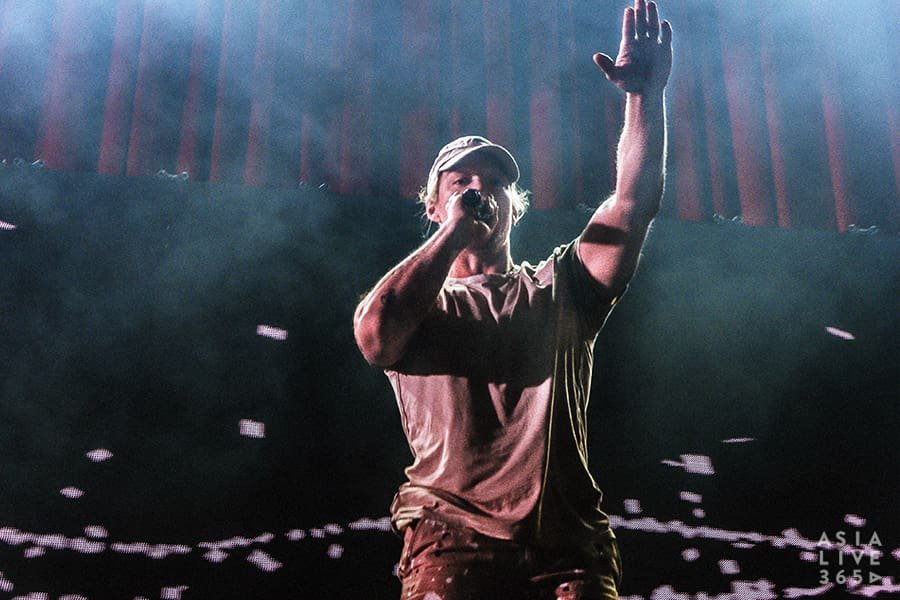 Diplo sure knows how to turn up the crowd, asking us to jump, go low (to a almost sitting position as he put on Ludacris's fitting "How Low"), wave our hands to the beat of "Tremor" by Dimitri Vegas, Martin Garrix and Like Mike as he himself did jumping jacks in between the remixes.
More eargasmic mixes strung along: from Valentino Khan's "Deep Down Low", Rae Sremmurd's "No Type", Cardi B's "Bodak Yellow", Baauer's "Harlem Shake" and hip-hop hits like "Humble" by Kendrick Lamar, "Congratulations" by Post Malone, "Power" by Kanye West and "God's Plan" by Drake.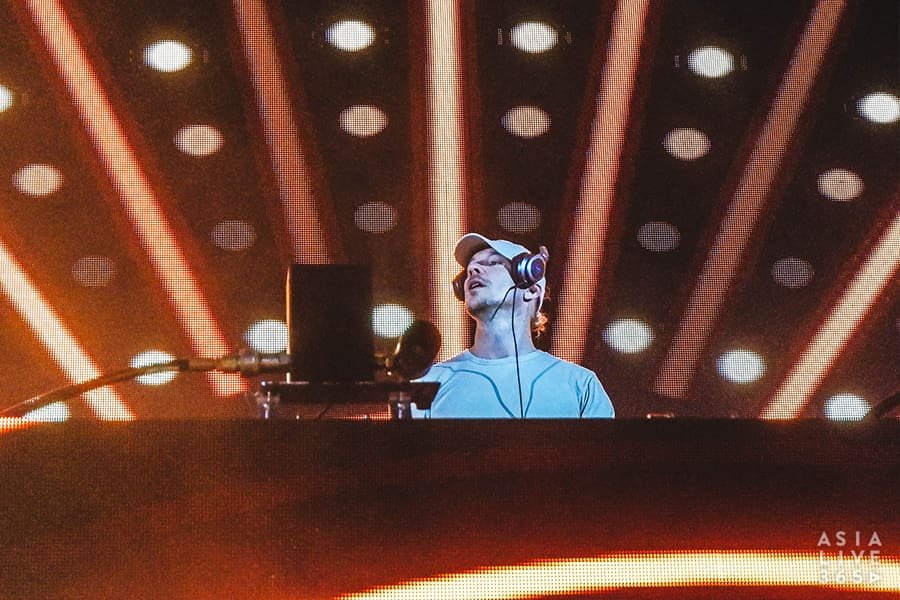 If you think "Harlem Shake" was as far as it could get, think again. The #FlashbackFriday fun continued on "Seven Nation Army" (when did The White Stripes classic suddenly became a club trick in 2018?), Flo Rida's "Low", Usher's "Yeah", The Vengaboys' "We Like To Party", Daddy Yankee's "Gasolina", Panjabi MC's "Mundian To Bach Ke" and, perhaps the most unexpected of all, Whitney Houston's "I Will Always Love You".
The crowd lost it when Diplo played "Bubble Butt" mashed up with Finatticz' "Don't Drop That Thun Thun" and lost some more for "Lean On". The big crowd favorite was followed by another Major Lazer hit "Light It Up".
The Bieber Fever that broke out a decade ago never went away, and what you can't fight, they say, you join. That is, by plunging into "Cold Water" like everyone else – or screaming "Justin!" like one crowd member who has probably Beliebed in the Biebs before it was cool.
2014's Fautix and Imanos-featured "Revolution" followed before "Where Are Ü Now". At this point the crowd was giving it all they got, thinking the song was the night's finale.
But how wrong they were. Diplo put on "Wake Me Up" as a tribute to the late Avicii and ended his nearing two-hour show with what he considers a "timeless" song.
Special thanks to Cove Manila and Geiser Maclang.
For more coverage and reviews from AsiaLive365, click here.
Have something to add? Tell us!