Hailing from Atlanta, Georgia, Keri Hilson is known for hits such as "I Like" and "Pretty Girl Rock", which was probably every girl's anthem back in 2010. She also collaborated with numerous industry powerhouses from Kanye West, Ne-Yo, TI, Lil Wayne to Timbaland. The list just goes on.
It has been eight years since Hilson's second album, No Boys Allowed, was released, but the love and anticipation Filipino fans brought with them to Cove Manila last Friday (Apr 20) was as hot as if the record had just topped the charts a week ago.
Welcomed by the waving glow sticks and screams, Keri Hilson made her way to the stage and kicked off the night with "Gimme What I Want", followed by "Turnin Me On". The reception from the pit area must have been the loudest I heard that night.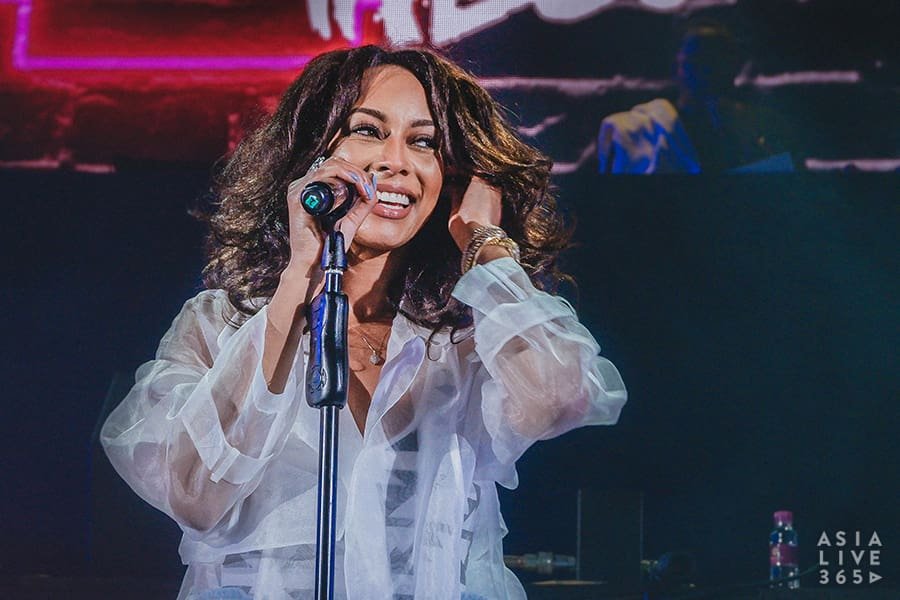 The now 35-year-old artist knows how to entertain her audience. Apart from her superb performance, she engaged with the crowd in between songs, like asking where we came from. She then shared she was from Atlanta, Georgia, home of her friends Ciara, Usher, and Outkast.
"It was a long 27-hour travel to be here to see you guys," she said. "So, what I need you to do, because I traveled so far, all the way from Atlanta just to see you lose control!"
Then the singer launched into "Lose Control" and sang her heart out for "Slow Down". When the set arrived at "The Way I Are", the song many of us knew her from, the crowd just lost it. The same goes for "I Like", "Energy", Got Your Back" and "Knock You Down". The energy and nostalgia in the room were overloaded at this point.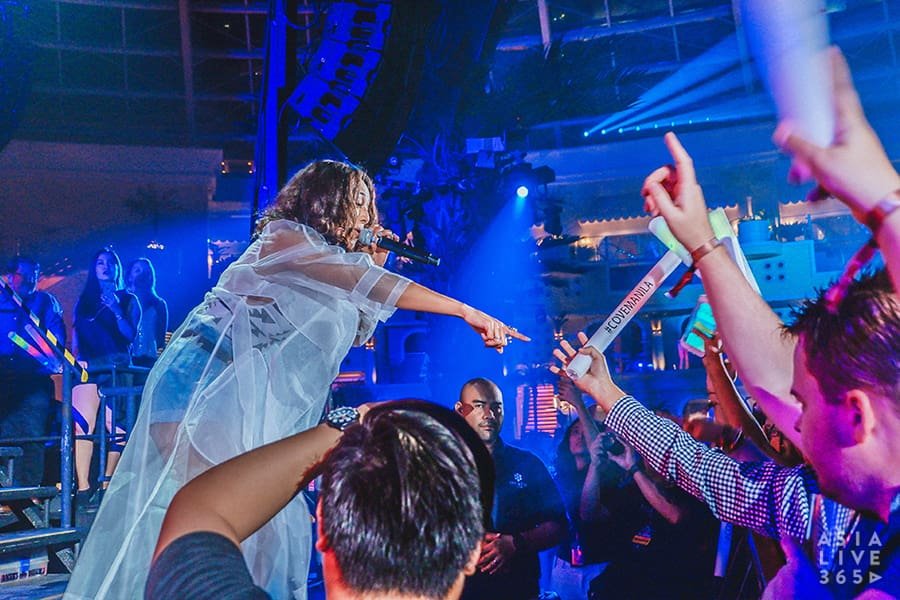 After "Knock You Down", Hilson thanked everyone and proceeded to make her exit. But she was stopped by DJ Mix Master David, who said, "Keri, you have to do that song!" To which she replied, "There is this one song that I could do…"
Then the intro to "Pretty Girl Rock" came on, and once again roars and screams took over the indoor beach club. Fans were singing every lyric at the top of their lungs. They had been waiting for almost a decade for this moment.
Towards the end of the number, Hilson brought five women from the audience on stage to help her sing. "This song is about how pretty you feel on the inside, yeah? So why don't you do it now, show Manila how pretty do you feel ladies!"
It was an amazing and empowering way to end a show. But Hilson definitely left all of us wanting more after her all-too-brief 45-minute set. Still, I've got to cherish what we have for now. Hilson performed many of my favourites growing up and, not only did they give me #LastSongSyndrome over the weekend, but I love the songs even more. Definitely one of the most memorable shows I've ever been to.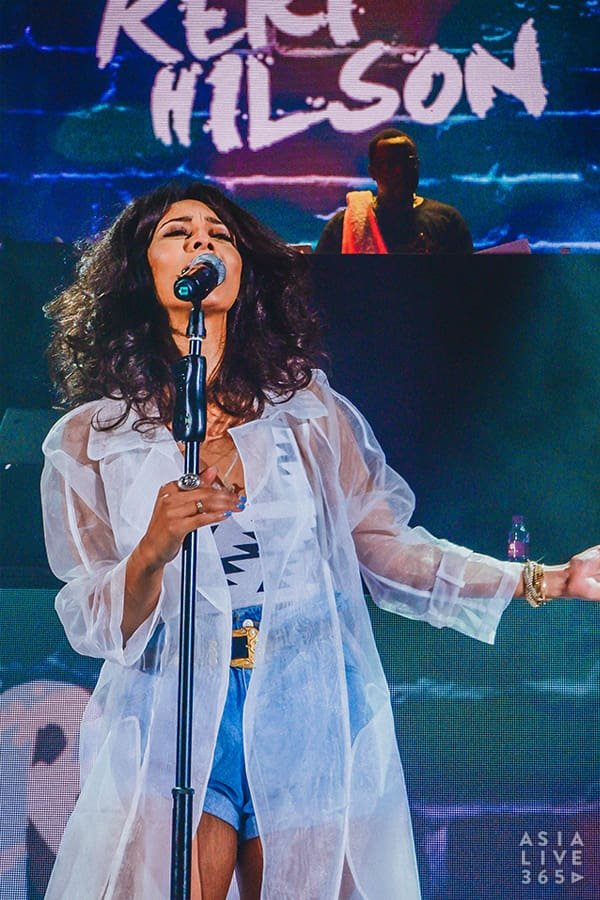 Special thanks to Cove Manila and GeiserMaclang.
For more coverage and reviews from AsiaLive365, click here.
Have something to add? Tell us!