Valentine's Day came a little early this year as Manila's Playback Music Festival brought back the best of the 90's and noughties last Saturday (Feb 10) at the Globe Circuit Event Grounds in Makati.
Couples, friends and millennial parents with toddlers were seen reliving their childhood and teenage memories. Before picking their spot for the concert, the crowd could enjoy a range of #throwback activities from arcade to foosball.
Local act MYMP officially kicked off the night with "Get Me". They backed it up with acoustic tracks, "Especially For You", "Electrified", and "Tell Me Where It Hurts". The duo also performed their own rendition of Starship's guilty pleasure classic, "Nothing's Gonna Stop Us Now", bringing out karaoke kings and queens of the older half of the crowd.
Moonstar88, the band behind the hits "Torete" and "Migraine", followed. On top of the said hits, the band played their covers of iconic songs popularized by fellow Filipino bands: Kamikazee's "Narda" and Eraserheads' "Ang Huling El Bimbo", respectively.
The final Original Pinoy Music (OPM) act of the night was the all-time favorite Rivermaya. They began their set with "Elesi", followed by more hits like "Ulan", "Awit Ng Kabataan", "Kisapmata", Gary V's "Di Bale Na Lang" and "Hinahanap Hanap Kita", during which vocalist Mike Elgar hopped off the stage and joined the crowd. Some even got the chance to take selfies with him.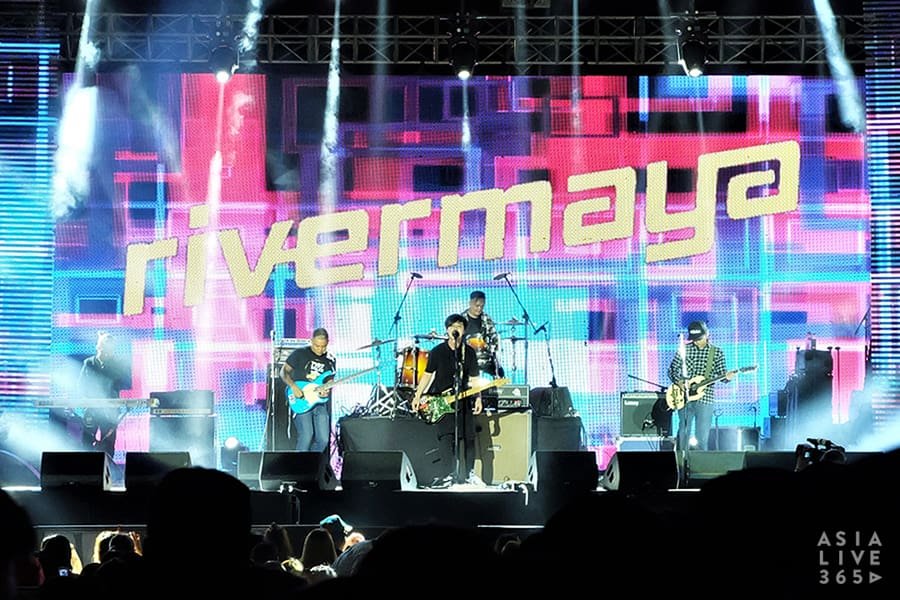 The first of the four anticipated international artists to hit the stage was Stephen Speaks. Rockwell Ryan was joined by his brother, Matthew on keyboard and half-Filipino musician Paul Chatman on saxophone. The trio launched into "Walk On", "Cold Feet", "All These Things", "Disappear', and "I Found Love".
All eyes and ears were all on Rockwell as he put on a solo cover "Hey There, Delilah" by Plain White T's. He then admitted that the band's biggest hits, "Out Of My League" and "Passenger Seat", are cheesy but added, "Maybe that's why Filipinos love them". (This may just be it – Filipinos are really known as romantic and cheesy people). With that, his bandmates rejoined Rockwell for the songs and closed off their set together.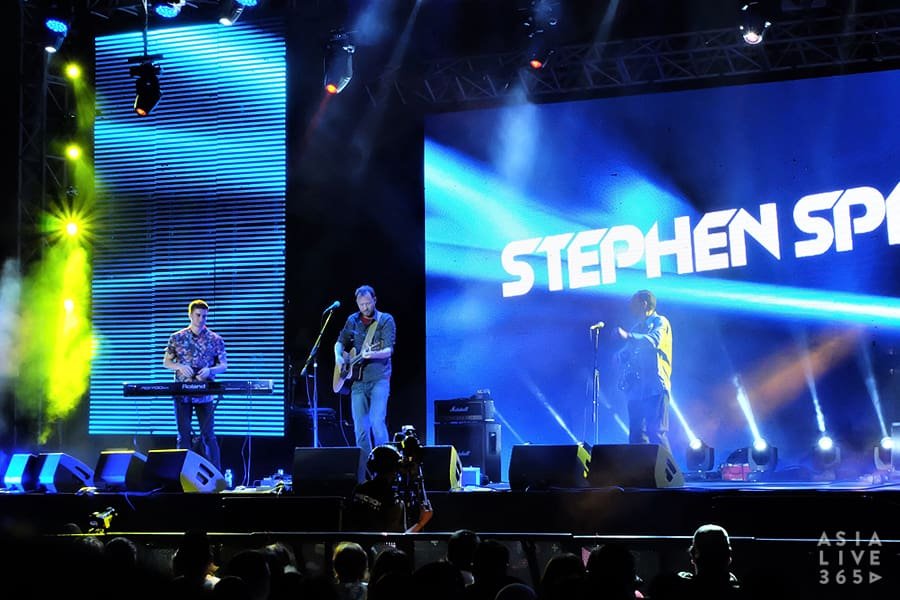 Leigh Nash of Sixpence None the Richer performed next. She set off on an emotional note with a tribute to another prominent frontwoman, Dolores O'Riordan who passed away in January. "I hate that Dolores O'Riordan is gone. It breaks my heart but I wanted to pay that little tribute to her," Nash remarked after covering The Cranberries' "Dreams".
Her band performed Sixpence's classics as well as her solo hits, namely, "There She Goes", "Breathe Your Name", "Need To Be Next To You" and "Don't Dream It's Over". The crowd sang the words with all their might, and then some as Nash expressed her gratitude with "Salamat po" in between songs. The definitive 90's love song "Kiss Me" was the finale that put a smile on everyone's face. No matter which crowd you were in with in the 90's or whether you think She's All That is the worst "transformation" flick ever made, the first few chords will always do the trick.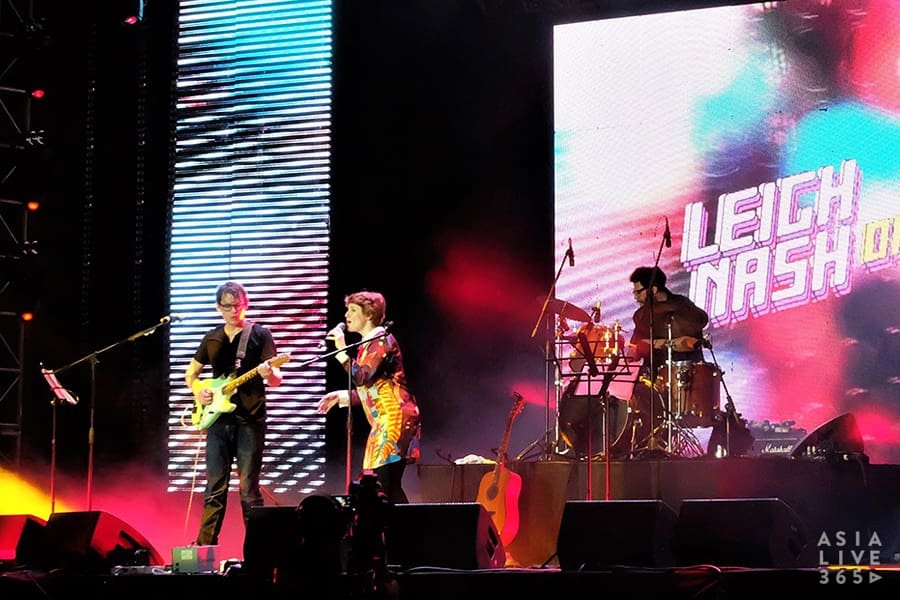 Vertical Horizon were up next. The American alternative rock band performed "Broken Over You", "Send It Up", "Forever", "I'm Still Here", and "Best I've Ever Had (Grey Sky Morning)". Despite the drumset becoming dismantled in the middle of "Send It Up", the rest of the band continued to play and still sounded good. Good news was that it was put back together after a few minutes. Fans of the band had the privilege of hearing their new song, "I'm Gonna Save You", due for release later this month.
Frontman Matt Scannell also showcased his recently mastered Filipino phrases like "Masaya kaming makasama kayo ulit" ("We're happy to be with you again"), "Sabayan niyo ako. Kanta kayo" ("Sing along with me"), and "Mahal namin kayo", ("We love you"). What made the night even more special was that it was Scannell's birthday and Philippine fans got to celebrate with them. After the performance of chart-topper "Everything You Want", the organisers surprised the singer with a cake and had the crowd sing "Happy Birthday". Then to wrap it up, the band signed off with "You're A God".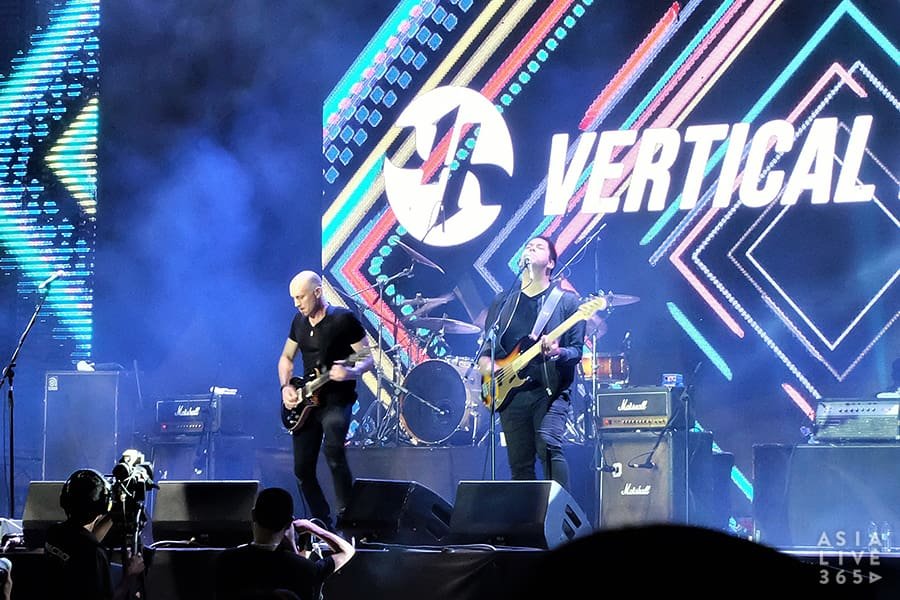 True to the phrase "save the best for last", British boy band Blue – Duncan James, Anthony Costa, Lee Ryan and Simon Webbe – returned to Manila with all their charms in tact. To quote host KC Montero, "It seems like they hadn't aged at all". The quartet gave an all-out performance, starting with "Sorry Seems To Be The Hardest Word", followed by "All Rise", "If You Come Back", "U Make Me Wanna", "Best In Me", "Long Time", "Fly By", and "Guilty".
There was a technical issue with Duncan James's microphone at first, but it was fixed in no time. The boys proved that they still got the voice and the moves. Some of the dance routines fans grew up seeing on MTV were swoon-worthy reenacted. They closed the show with "One Love" as confetti were shot and filled the atmosphere. It was a finale to remember.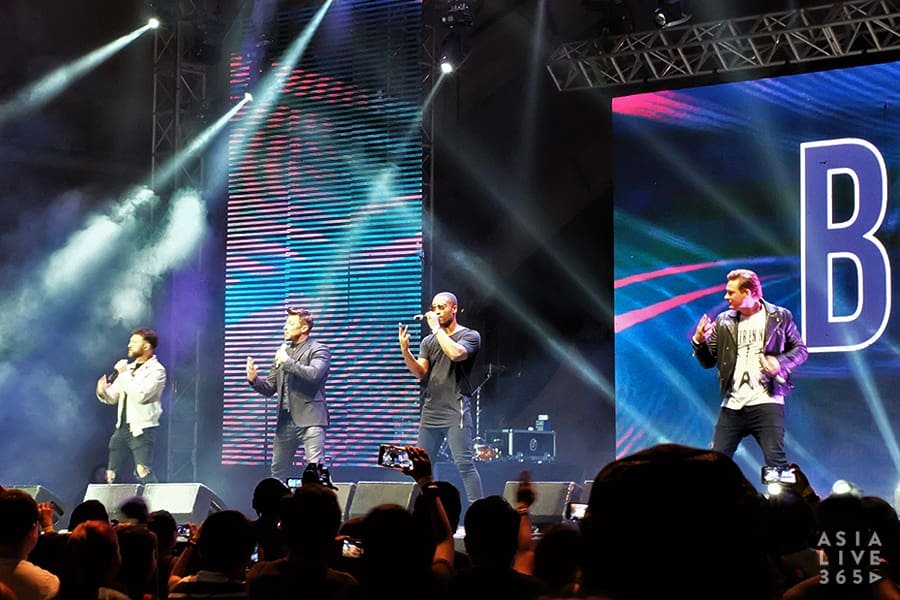 Unlike other festivals, Playback was a pretty chill and laid-back one where attendees got to move around the entire grounds. Although different tickets mean different perks for each guest, everybody seemed to enjoy their ultimate throwback night. Some were entitled to an access to elevated lounges, others brought mats and blankets, and lay down on the grass, enjoying the music and the night sky.
Despite having some technical difficulties, the bar was set high for more Playback Music Festivals in the future. Sure, the 90's and noughties may be long gone, but with the great music, games, movies, TV shows, fun and unforgettable fashion trends, and vibrant personal memories, there will always be the young-at-heart who will relive the decades over and over again.
Special thanks to Playback Music Festival and All Access Productions.
For more concert coverage and reviews from AsiaLive356, click here.
Have something to add? Tell us!