So by now you already know that Paramore have postponed their Jakarta and Manila shows due to Hayley Williams's illness.
Apparently she looks like The Crypt Keeper right now (her words).
okay sweet friends, i gotta go back to sleep now. on an intense amount of medication. ****a note to all press outlets: please use this current image of me, resting and recuperating in my hotel room, for your reports of our postponed dates. thank you.**** pic.twitter.com/ZLPfnRaYl8

— hayley from Paramore (@yelyahwilliams) February 16, 2018
Oh, and because she's got a serious throat and upper respiratory tract infection too.
Jokes aside, we wish Williams a speedy recovery. It's not easy fighting off this kind of sickness, let alone doing so with the pressure of the coming show and the disappointment you would cause if you didn't make it to the stage.
Like many expectants in Jakarta yesterday, AsiaLive365 learned the news reading the "Rose-Colored Boy" singer's lengthy ingenuous statement while on the way to Indonesia Convention Exhibition, BSD City or already queuing up outside the halls.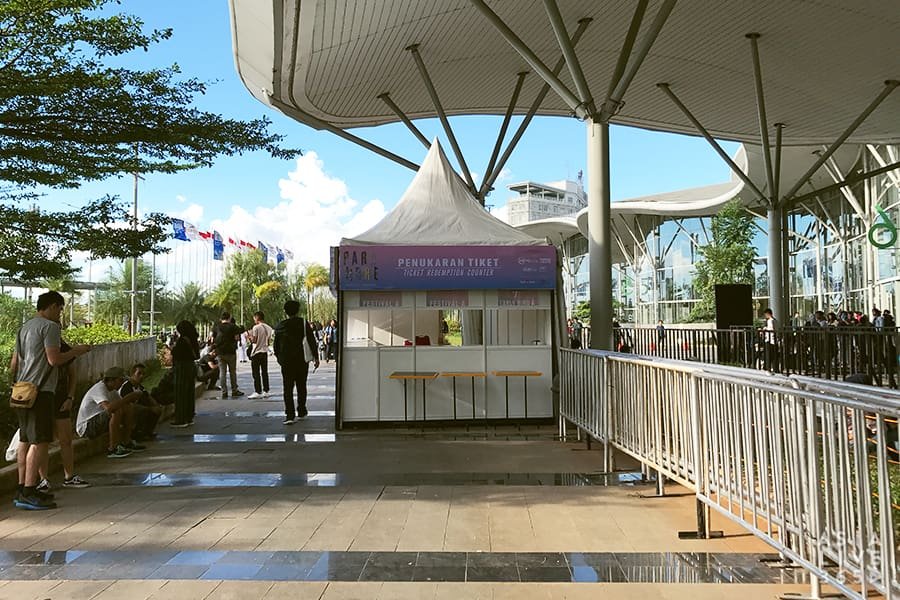 It was a misery business – the long faces, the emptied ticket booths – but if there's one thing fans have taken away from Paramore's latest album After Laughter, it's that you carry on. Cry a litter longer if you want, but when you're done, carry on.
And that they did. In checkerboard Vans and Para-wear from different Para-eras, the fans trooped inside. Props to the promoters who still opened the gates at 4pm on the dot and let us take a tour of what would have been Paramore's first gig in Jakarta since 2011. (Hey, at that point we'd have gone with anything that's not going back to our hotel room and ugly cry-dance to "Ain't It Fun").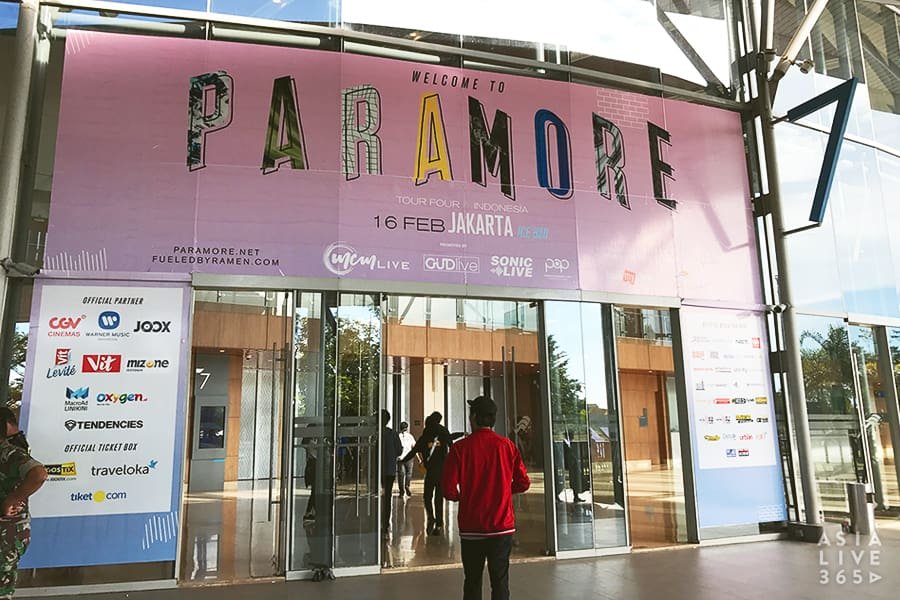 Some fans went straight to the merchandise stand in Hall 7 to get a Tour Four shirt commemorating this show that never was (self-inflection at its best), some formed a line to take pictures with a half-bodied cutout of "Hard Times"-video Paramore, and a few others wisely headed towards the food trucks.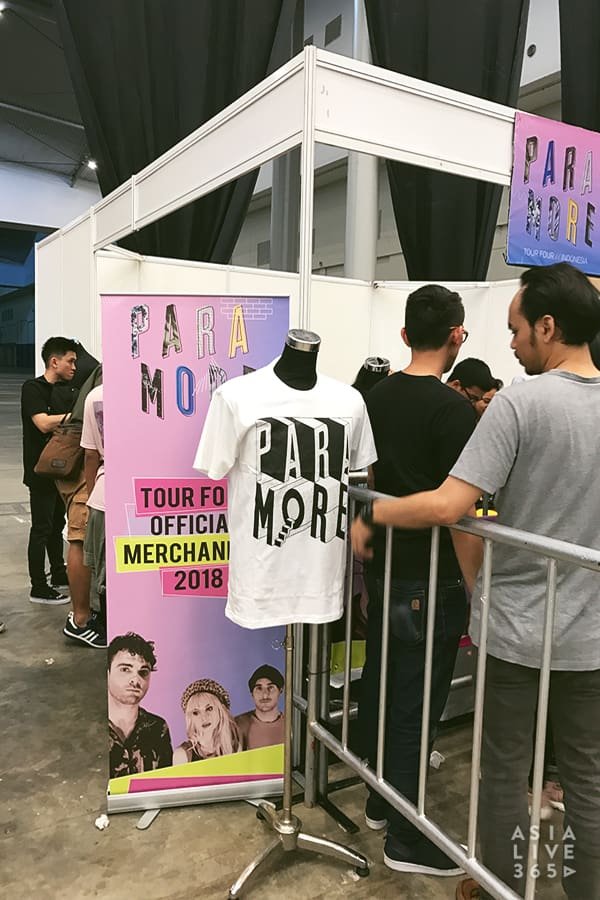 But perhaps the highlight took place inside Halls 5 and 6 where a crowd gathered behind zone B barricades and sang along to "The Only Exception", which was dedicated to Ms Williams.
They were also the first to see a video of drummer Zac Farro and guitarist Taylor York announcing the postponement and a new date for Manila, August 23. "[For] Jakarta, we're working on getting a new date secured with the promoters," York added. "As soon as we find out, we'll let you know."
We'll be sure to help spread the word and, if we're lucky, come back to Jakarta when the date is reset. Hopefully it's somewhere in August too, because Jakarta doesn't need the kind of negativity jealousy of Manila would bring right now and candidates hoping to sing "Miz Biz" with the band on stage – a Paramore tradition – can only practise so many more times after years of mastery.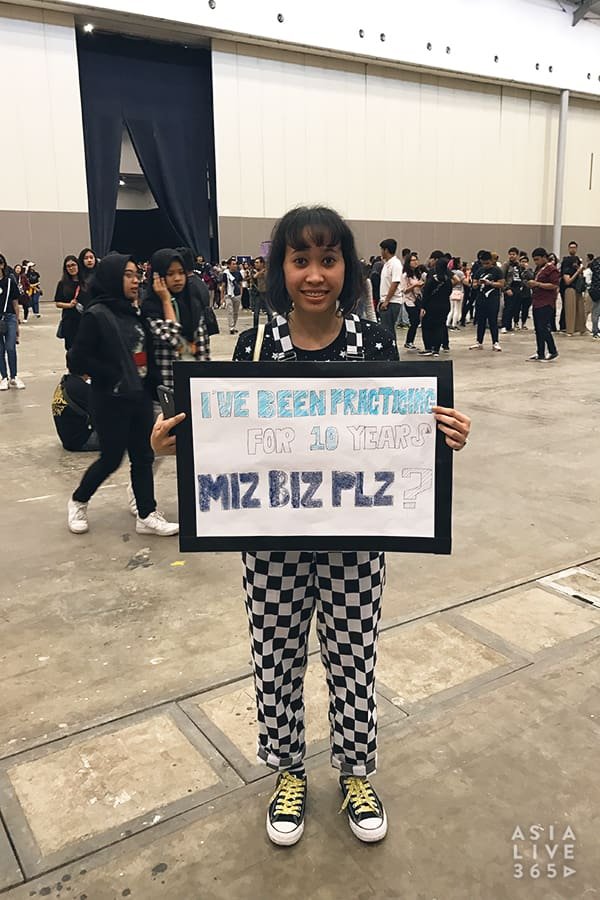 Have something to add? Tell us!