The final stop for the 2018 WILD KARD Tour took place in Manila on the night of February 9 at KIA Theatre, in Quezon City.
Clad in coordinated blue outfits, KARD's four dashing members opened the show with "Into You" and "You In Me". BM, Jiwoo, Somin and J.seph introduced themselves and remarked they were finally be able to see their Filipino fans, who created an online campaign on MyMusicTaste for the KARD camp to consider a show in Manila.
The tour began in Singapore, with stops in Taipei and Hong Kong, before arriving in Manila. It's the group's first time in the Philippines so they were looking forward to spending time here. They found the weather very hot for their senses but other aspects kept them at ease – the food and the fans who eagerly waited and came to their show.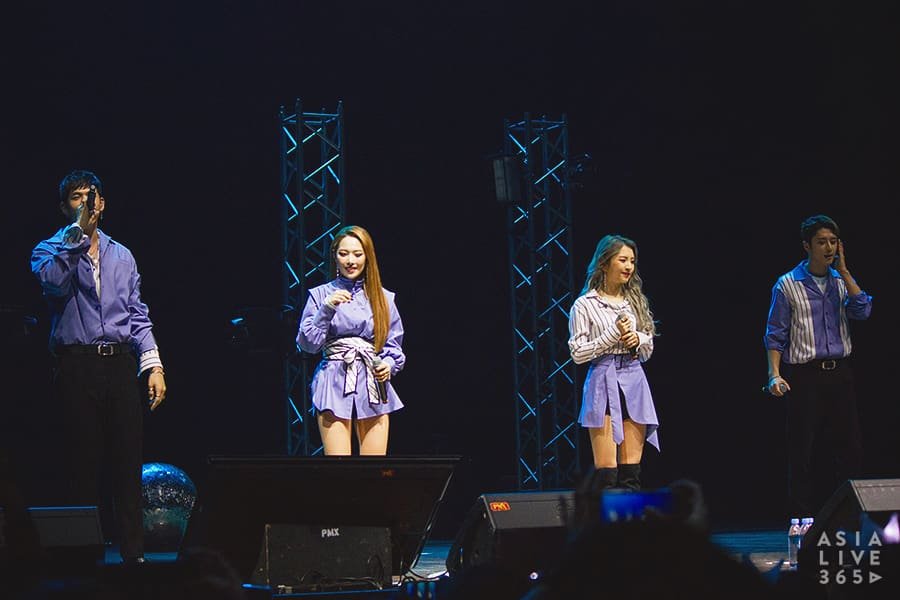 BM, who grew up in Los Angeles, shared that he has many Filipino friends who introduced him to Filipino culture and food, his acquired favourites being sinigang (sour soup), lumpia (spring rolls) and chicken adobo (soy sauce meat stew).
KARD kept the ball rolling with "Trust me", "Don't Recall" and "Rumor" which rendered the crowd wild. It was obvious the members were committed to putting up a great show for their fans, "Hidden Kards" as we call them, despite the humidity. Somin especially pointed out that she was sweating so much it got into her eyes while performing.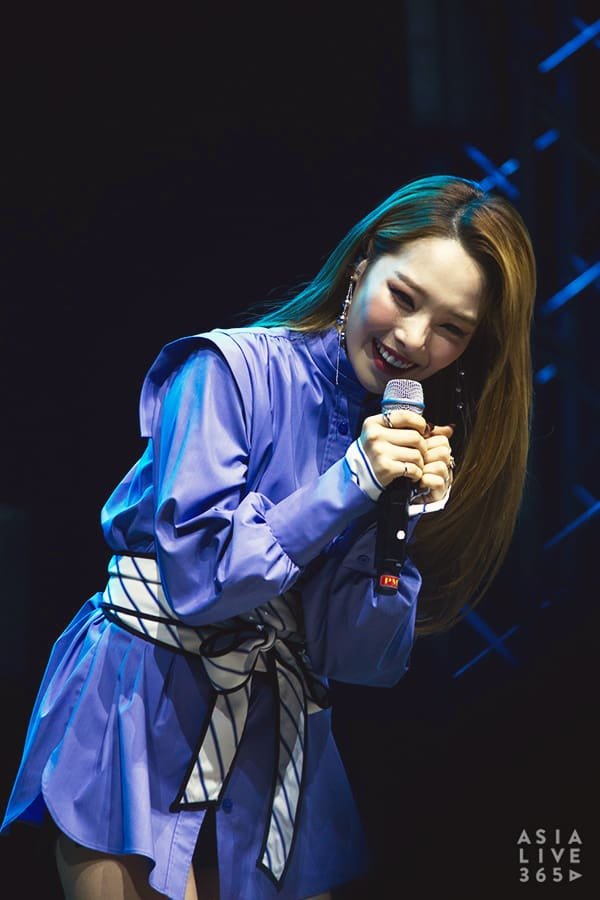 Showing the KARDs
The Q&A portion of the show was for the fans to know more about their idols. The questions were submitted by the former and were personally chosen by the latter.
Jiwoo picked the one about the speculations that she dislikes going to the gym. She retorted, "I do go to the gym but I just don't post it on social media."
In his response to a question, J.seph revealed that Jiwoo has a weird way of sneezing. Normally people's sneeze would resemble the sound, "aching" but Jiwoo's version is "achoo!". She then recalled that when she has been teased a lot about it since she was young.
BM's selected the question any fan would dream about asking their idol, which is, "Do you like me?", to which the rapper answered, "No, I love you", a move that quickly made fans lose their calm.
J.Seph was asked if the group knew any song by Infinite, to which he responded with a dance routine of "Be Mine".
Somin shared her down time activities, which did not disappoint: getting a nail art done, shopping, eating tteokbokki and drinking coffee – a list most girls her age can relate to.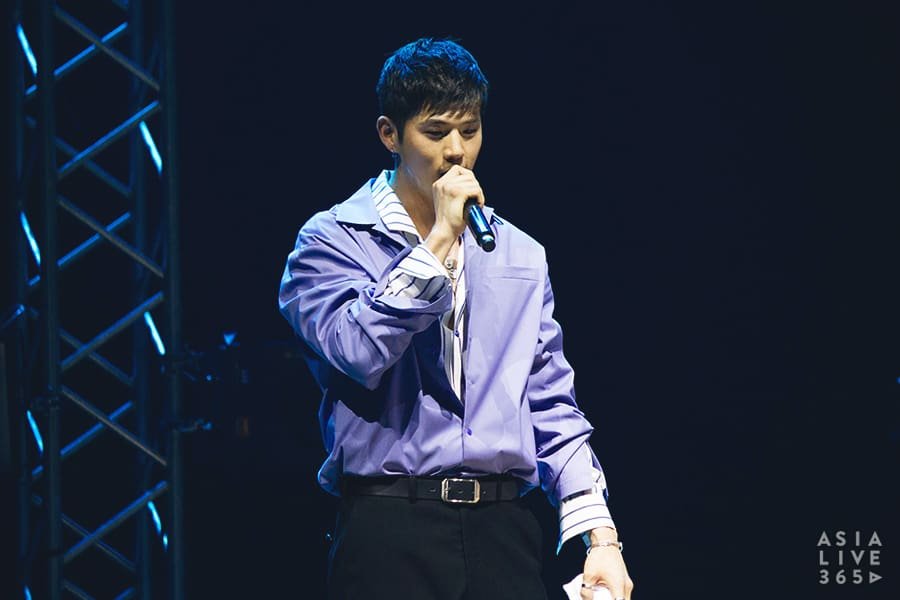 On top of answering some personal questions, KARD made the moment even more intimate when they sang "Happy Birthday" to the fans who were celebrating their birthday. Their "Mahal kita" ("I love you") just put a cherry on top.
What's more, while Jiwoo returned backstage to prepare for his solo performance, the other three stayed to keep the show going. They entertained their fans with BM's hip-hop dance and Somin's take on TWICE's "TT".
Playing the Aces
It was now time to showcase their talents in solo. A new game had begun and the members had to play their aces, starting with Jiwoo, who lit up the stage with her fiery rendition of WINNER's "Really Really". It's a song she loved listening to and chose to perform to the fans in the hope that they would enjoy it as much as she did.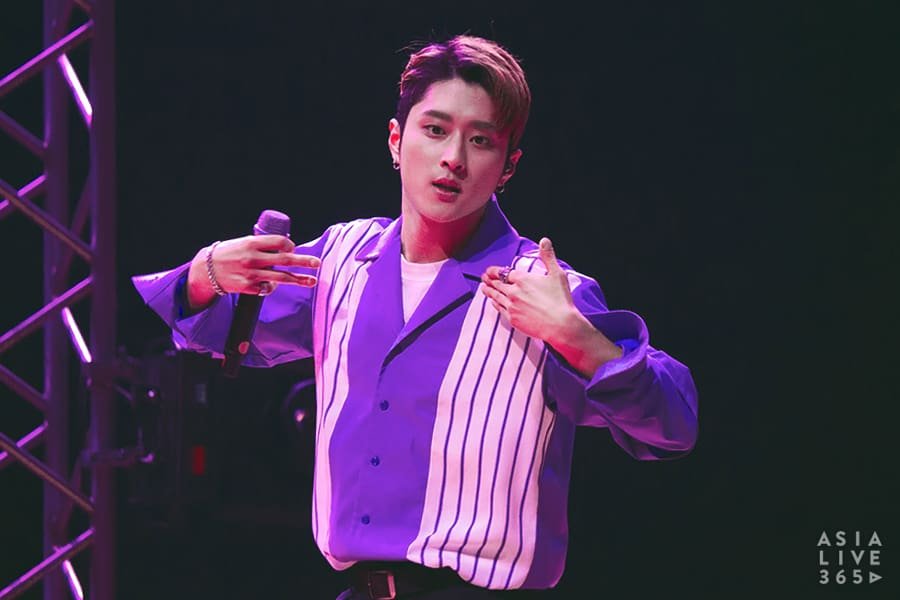 J.seph followed suit with his own composition, a song that was dear to him because it narrated the feelings from his trainee days. Next, Somin sang a cover of Taeyon's "Fine". The performance was one for the books, leaving the crowd in a trance with her sweet and soulful voice.
Last but not least to showcase his individual prowess, BM did not disappoint with "Living Good Pt 2", a new song he wrote as a sequel to "Living Good (Special Thanks To)" as a thank you to all Hidden Kards. The track has yet to be released officially but fans can listen to it on BM's SoundCloud account.
KARD then regrouped on stage to boast their sleight of hand (and foot): The girls showed off their dance skills to Ariana Grande and Nicki Minaj's "Side to Side", and as if they hadn't highlighted their talents yet enough, the boys stole the stage with Bruno Mars's "24K Magic".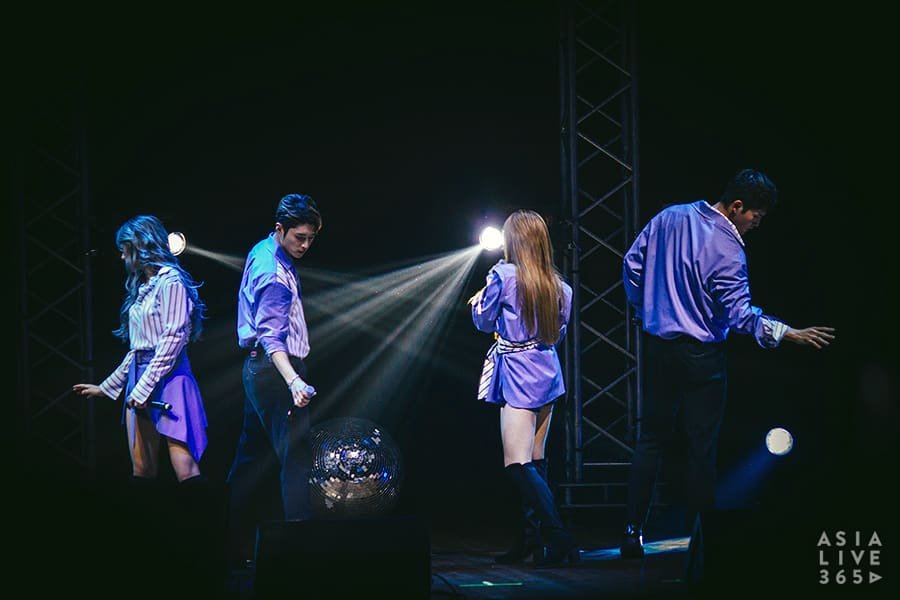 Best place to end the tour
The group paused momentarily to thank their fans who were present and all the people who made the 2018 WILD KARD Tour in Manila possible. They said they would definitely return to the Philippines and see their fans once again.
Similarly, the fans didn't waver in demonstrating their happiness and love for the group until the very end, applauding and screaming fan chants to "Push and Pull", "Hola Hola" and "Oh Na Na". The night concluded with a song that best encapsulates the journey of KARD and their fandom, "Living Good (Special Thanks To)".
For more concert coverage and reviews from AsiaLive356, click here.
Have something to add? Tell us!