Ela Minus' debut record is scheduled for release on Oct. 23. In addition to the announcement, the Colombian artist has also shared her new music video for 'el cielo no es de nadie'.
Colombian musician Ela Minus has announced her debut album titled acts of rebellion to be released on October 23. Produced entirely by herself, the album has been described as a "complex manifesto on simplicity, a call to fight, to live, to be present."
To celebrate the announcement, the Bogota-raised electronic artist shared her newest single from the upcoming album, 'el cielo no es de nadie'. The song, which is "an ode to little, constant, every day acts of love", is sung in the singer's native Spanish combined with dark, driving beats.
Co-directed by Ela and Pepi Ginsburg, the video shows the singer playing with her machines and performing in a dark nightclub, which perfectly captures the mood of the track.
Ela Minus says,
"'el cielo no es de nadie' is about all the love I see in small, everyday acts. It's an invitation to appreciate unheroic, but constant and meaningful actions. The song's title, 'el cielo no es de nadie,' refers to the phrase 'I'll give you the sky,' a common expression used in Spanish when in love. In the song, I defy it: 'you can't give me the sky' / it isn't yours to give." 
The track follows previously released singles 'they told us it was hard, but they were wrong' and 'megapunk'.
Starting out as a drummer in a hardcore band at the age of 12 and playing with them for over a decade, Ela Minus moved to the US to attend the prestigious Berklee College of Music where she majored in jazz drumming and synthesizer design. The experience led her to instill a belief that everyone has the power to change things, and resulted in her experimenting with synths and ultimately becoming the solo electronic artist today.
She says,
"I deeply identify with club culture, and want to make music to dance to. I also want to make songs in the more traditional sense, with melodies, lyrics, and singing. I want to make songs that stay with people through the years."
Her compositions have been described as complex and technical, along with her improvisational approach to songwriting.
She says,
"I always start writing by improvising alone. Once I have some instrumentals I'm happy with, I intuitively grab the mic and sing a phrase with a melody in it. I always keep that initial phrase."
Ela also shares printable DIY posters and art for fans to use and celebrate the little changes we make in our lives. Visit her website for more information.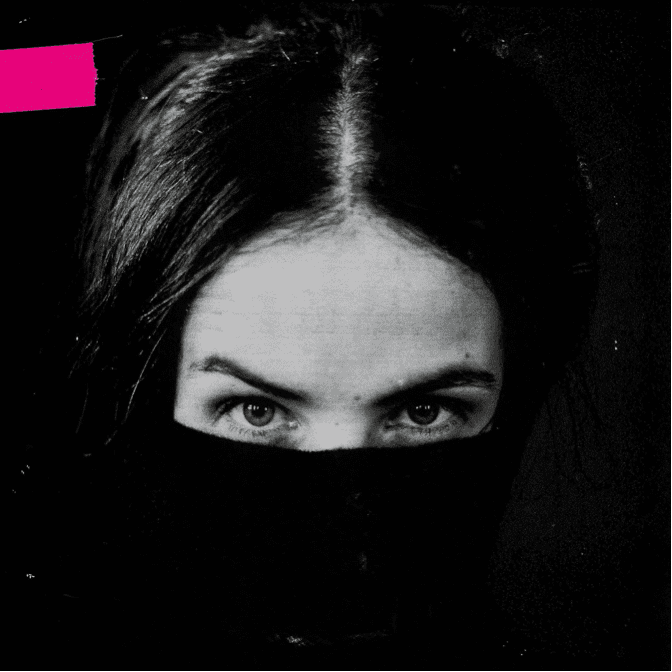 acts of rebellion Tracklist
1.N19 5NF
2. they told us it was hard, but they were wrong.
3. el cielo no es de nadie
4. megapunk
5. pocket piano
6. dominique
7. let them have the internet
8. tony
9. do whatever you want, all the time.
10. Close (ft. Helado Negro)
For more of Ela Minus, follow her on Facebook, Instagram, and Twitter.
Cover photo by: Teddy Fitzhugh
Have something to add? Tell us!